There are a lot of blogging platforms in China, all of which are targeted at a Chinese speaking audience. For example, some famous ones are Sina, 163 and Baidu. You could say that blogging in China is a social experience, and the sites are very much integrated within the rest of the website architecture. Unlike many western blogging sites, where the experience is often more personal. And btw. forget about WordPress, these platforms can be pretty old school.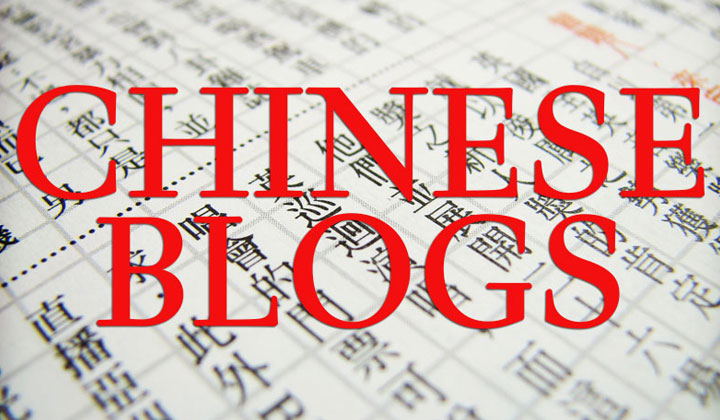 Btw. it varies if the links are dofollow or not, but in my experience most are do follow. For example while 163 is nofollow, Sina and Baidu are not.
Registration
For most sites, registration should be totally doable even without Chinese language skills. You just need Google Translator and some common sense. For example, a lot of the URL names are in English.
There are some sites that ask you for phone verification. Sometimes you can skip that step, and sometimes it can cause a problem if your not in China, or you don't have a Chinese phone number.
English Blogs
As you may know, Some western blogging sites are blocked by The Great Firewall of China, namely WordPress and other bigger platforms. Check this list of blogs that work in China, for a comprehensive study on which sites are unblocked.
The List of Chinese Blogs
Todays Chinese lesson: 博客 (bó kè) means blog in Chinese.
If you know of any more, please add them to the comments!
新浪博客 (xīn làng bó kè)
和讯博客 (hé xùn bó kè)
 网易博客 (wǎng yì bó kè)
搜狐博客 (sōu hú bó kè)
百度空间 (bǎi dù kōng jiān)
博客大巴 (bó kè dà ba)
中国博客网 (zhōng guó bó kè wǎng)
环球博客 (huán qiú bó kè)
http://cblog.chinadaily.com.cn/
博客网 (bó kè wǎng)
赛迪博客 (sài dí bó kè)
CSDN Blog
博客园 (bó kè yuán)
艾瑞网 (ài ruì wǎng)
天涯博客 (tiān yá bó kè)
zol博客 (zol bó kè)
千龙博客 (qiān lóng bó kè)
TechWeb博客 (Tech Web bó kè)
Donews Blog
厦门博客 (shà mén bó kè)
阿里巴巴 (ā lǐ ba ba)
育婴网 (yù yīng wǎng)
人人网 (rén rén wǎng)
中金博客 (zhōng jīn bó kè)
中国直销 (zhōng guó zhí xiāo)
chinaunix
育儿网 (yù ér wǎng)
游戏博客 (yóu xì bó kè)
同城旅游 (tóng chéng lǚ yóu)
北方博客 (běi fāng bó kè)
博客家园 (bó kè jiā yuán)