For this review, I've been in contact with A2 Hosting and carefully examined their terms & conditions to find out how to get approved and how to avoid being banned from their awesome affiliate program. A must read before singing up in 2023!
New! The $10 signup bonus is no longer available. Earnings have increased for all affiliates instead — read announcement and information here.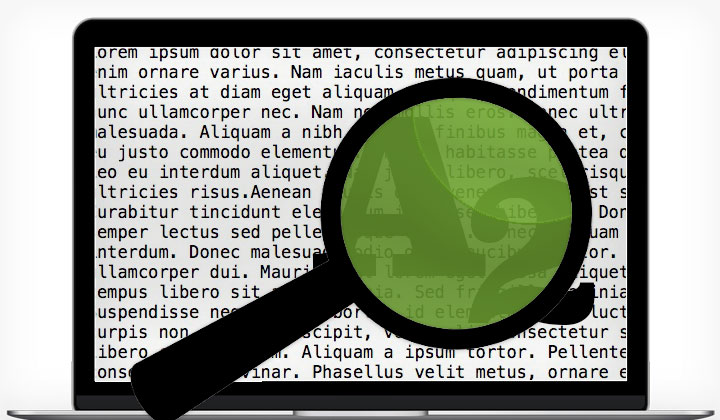 Related: Click here to join the A2 affiliate program.
The Must Know
These are the most important rules to understand the limitations, and possibilities of what you can do with the affiliate program.
If you treat them with fairness and respect, they'll do the same to you. Their terms are flexible and in my experience staff always very helpful. I suggest to contact their affiliate manager to make friends with them and not get into trouble.
1. They can disapprove your website at their own discretion
Getting approved is generally easy, but they reserve the right to terminate your account later if your website contains "material deemed inappropriate" or generates poor quality traffic. No porn, gambling, crime, illegal/unlawful sites or anything that would be harmful to their trademark's reputation.
2. You can mask the affiliate URL
Also a tool is provided to protect your affiliate link with PHP, JavaScript or HTML redirection methods.
3. No coupon sites or promotion pages
This is a general rule, if you want to promote coupons or discounts, you will need permission from the affiliate manager.
4. Keyword bidding allowed for anything but "A2 Hosting"
Bidding for ads is allowed as long as you don't mention the name A2 Hosting or any other variant of their trademark name.
5. Stating affiliate relationship is strongly advised
Following FTC guidelines on clearly stating promotional relationship and existance of affiliate links is supported but not mandated by A2 Hosting. They also reserve the right to terminate the relationship if you are deemed non-compliant with FTC's blogging guidelines. There for it's more than advisable to act on it.
The Basics
I think we are lucky to have such an excellent webhost and staff to work with. They offer high quality, speedy (SSD powered) and affordable hosting that includes free SSL certificates and excellent customer service.. it also has one of the biggest paying earnings in the industry. Even smaller affiliates can reap the benefits.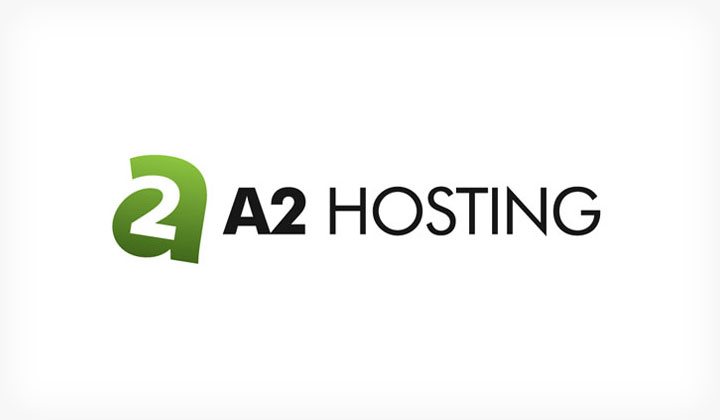 Commission depends on the amount of sales with a $85 minimum! — 1-10 sales: $85/sale, 11-20 sales: $100/sale, 21-30 sales: $120/sale, 31+ sales: $140/sale. Or contact them with your own proposal.
The negative:
Competitive keywords for hit and run marketers
No commission for one month subscriptions that cancel after first month
No 2nd tier commission
The positive:
All possible hosting plans available: Shared Hosting, VPS Hosting (managed, unmanaged, managed with root), Reseller Hosting, Cloud Hosting, Dedicated Hosting, WordPress Hosting, eCommerce Hosting, Blog Hosting and more!
Global hosting: Michigan (USA), Singapore (Asia), Amsterdam (Europe).
World known and trusted brand
Long cookie life of 90 days to track sales
Payments monthly, 15th on the dot
Inner page linking (anywhere on the site!)
Affiliate panel uses leading Post Affiliate Pro software
Stats are in real time
Sub-affiliate program available
See these links for further information:
Terms and Conditions Explained
For your convenience, I have quoted the most important parts of the affiliate terms. Please note that the information is subject to change, provided here for reference only. You must always read the latest Program Terms & Conditions before joining the affiliate program. I take no responsibility of any misconduct caused.
Respect is the basis of the agreement
— "Our affiliates are very important to A2 Hosting. We want to treat you with the fairness and respect you rightfully deserve. We simply request that you do the same for us. Our Terms and Conditions were written with you in mind and to protect A2 Hosting's good name so please bear with us during this legal formality."
Communication and honesty is encouraged
— "Please ask us if you have any questions. We strongly believe in honest and straightforward communication."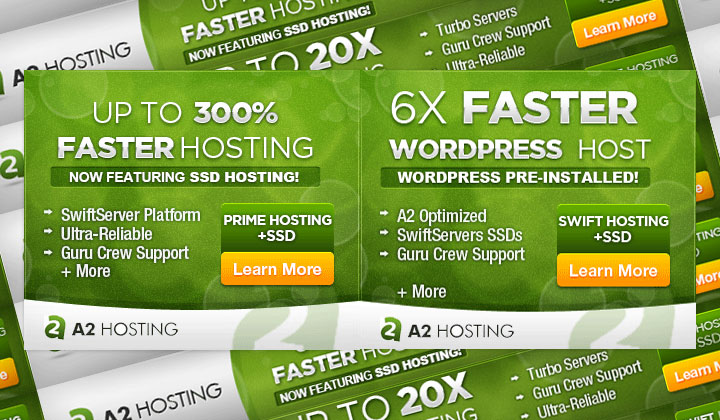 Affiliate Restrictions
— "Affiliates may not use their affiliate link for self-referring accounts used for their own personal use. — Affiliates cannot earn commissions on their own hosting accounts or domain registrations. "
Only legitimate clicks on affiliate links – no pop-ups or automated redirections
— "Cookie stuffing will not be tolerated and result in the termination of the affiliate account."
You cannot give rewards to visitors for clicking the link
— "Affiliates using traffic exchanges or incentive offers."
No iFrames or hidden pages
— "Affiliates may not format pages with affiliate links through to A2Hosting.com with iframes or any other disguising methods"
No promotion on browser add-ons or toolbars
— "Affiliates may not promote A2 Hosting via a browser add on or toolbar."
No coupon/promotion code sites
— "Affiliates are prohibited from promoting A2 Hosting on sites where the primary function or value of the site is to distribute coupon/promotional codes."
No use of coupon, discount or similar keywords in title
— "You may not use the keywords coupons, discounts or similar terms in your SEO, the title of the page or meta title without advanced permission, even if you have a custom code you are promoting. Whether an affiliate is classified as a coupon affiliate is the the sole discretion of A2 Hosting's affiliate manager."
Bidding ads allowed but not for their trademark
— "Affiliates ARE allowed to keyword bid. The only restriction are on trademark terms relating to "A2 Hosting" and any other variations including and not limited to A2Hosting."
No unsolicited email marketing or spam — must be able to opt-out from mails
— "We do not and will not tolerate the sending of unsolicited email messages and will prosecute all offenders to the fullest extent of the law."
Affiliate Approval
Using their trademark is not allowed in your domain
— "It is to our discretion whether to allow affiliates into the program based on the content of their website who have "A2", "ATWO" or any variation, misspelling or combination of words in the primary domain name of their site and/or social media websites where an A2 Hosting, Inc affiliate link resides."
It is strongly advised to clearly state the affiliate relationship
— "We strongly advise affiliates to stay compliant with the Federal Trade Commission (FTC) guidelines on testimonials and endorsements. All endorsements, reviews, testimonials on A2 Hosting's products and services, as well as relationships between other types of content websites (forums, blogs, microblogs and other Social Media channels) and A2 Hosting must be clearly disclosed in a separate policy on the affiliate sites."
…continued: "FTC points out that when there exists a connection between the endorser and the seller of the advertised product it is imperative that such connection is fully disclosed. FTC deems the relationship in an endorser-sponsor light, and believes that the end user has the right to understand that one exists. We share the undergirding idea of this approach, and strongly encourage our affiliates to adhere to the FTC's rules. We also reserve the right to terminate relationship with any non-compliant affiliates."
Payment Policy
Payment void if sale is cancelled within 45 days
— "Sales will be voided when these rules are violated following occur. Other occasions when an affiliate sale will be voided include: Cancelled before 45 day approval period, Test transactions (by affiliate or by A2 Hosting), Duplicate sales."
Payouts on the 15th by PayPal in USD for balance of $100+
— "Commissions are paid when affiliates reach a $100 commission balance. Commission balances that have not yet reached $100 will carry over to the next month until the $100 minimum has been reached. Commissions are processed on the 15th of each month and paid by PayPal. Payments will be made payable to the PayPal account you provided in your affiliate account. All funds are paid in U.S. dollars."
Refer A Friend
A2 Hosting also has a Refer a Friend Program where active customers can earn $50 worth of hosting credit for each person that signs up with any of their hosting plans, using an account specific 'Refer-A-Friend link'. No signup is required and the program is ready activated for all clients. Also promotion terms are more relaxed.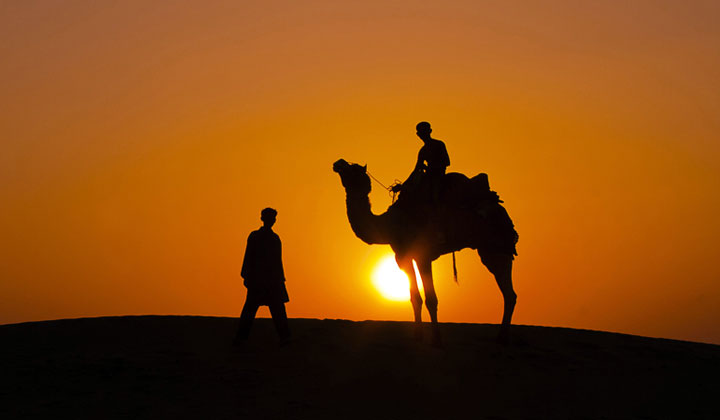 Once the referred person has been on A2 Hosting for 30 days, you will receive an automatic email notifying you of added hosting funds. It's that simple.
Questions & Answers
More questions? Read the FAQ or leave a comment below.
Is the use of 301 redirects allowed?
We would not have an issue with that.
Is the signup bonus still available?
We are no longer offering a $10 signup bonus for joining our affiliate program. Rather we're offering an increase in commission, up to $140/sale.
Note that an affiliate relationship with A2 Hosting has been established for this website, where WebHostWhat is incentivized to include affiliated links on this page. Sales made through clicking on those links can convert to commission and support the blog. This has not affected my view on the company. My readers always have my deepest thanks.
Best of luck with your marketing endeavors!