In this guide I've put together the research on the best ways of getting A2 hosting for free or a free trial in 2023 and how to try out their hosting services.
Also what to watch out for so you don't get billed for nothing.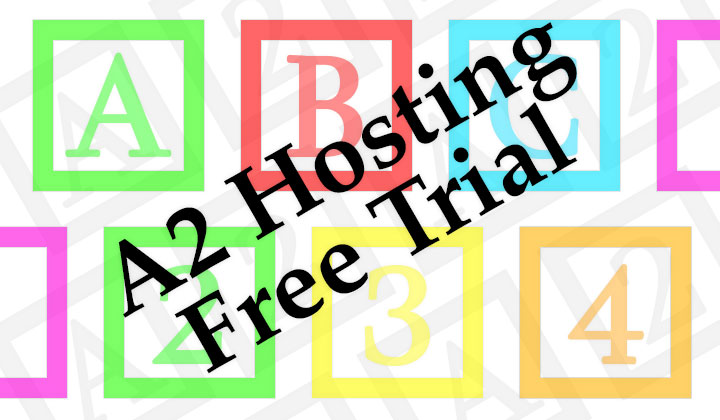 When it comes to free trials or free hosting.. A2 hosting popular for it's fast and easy hosting solutions; has a couple of viable options to consider.
How to Get A2 Hosting for Free
Beyond a trial.. you can get free hosting for yourself through the refer-a-friend program; with the cost of a minimum one month payment.
Every account has a unique referral link which you can share through e-mail or other means to your friends and colleagues. And the program is quite generous; you would need two people to sign up per year to maintain your account completely free.
Trial with 30 Day Money Back Guarantee
While not a free trial.. the best option for any kind of trial at all is to pay upfront and cancel within 30 days to qualify for a hassle-free money back guarantee.
But often getting a refund can be a real pain in the ass. I've seen hosting companies make you call them and then fill in a complicated form — luckily A2 Hosting is really transparent about the refund steps and the process really is fast & painless.
Good to Know
You can find all the details from their terms of service on cancellation and the money back guarantee. However these are the essentials:
To cancel your account go to the My A2 Hosting control panel and fill in the online cancellation form.
Money back guarantee is unconditional and valid for anyone within 30 days from the date of started hosting operations.
The guarantee is not valid for payments made by check.
Domain fees or other additional services fees are not refunded. It is advices to start with your own free or other domain, or even the a2hosting.com subdomain.
This is with the exception of SSL certificates which need to be cancelled within 7-days from activation.
This works with debit cards such as Visa Electron.
Without Credit Card
If you want to use something else than credit/debit cards; several payment methods are available such as PayPal, bank transfer & money order. Please note that non-credit card payments can only be refunded through PayPal.
All payment methods can be found here.
Contacting A2 Hosting
As an experiment I tested what their response would be on the matter. As suspected their service is just solid; you work with their fair terms without exceptions. I am a customer so I know their consistent style (that includes quality).
The chat transcript with support staff:
Support: I am presently helping multiple clients so please excuse any delays. Unless you see a 'disconnected' error we are still connected.
Me: No problem.
Support: Greetings! I'll be assisting you. How are you doing today?
Me: I'm very interested in trying out A2 Hosting! Could I possibly have a trial account?
Support: Hi! We provide a full refund within the first 30 days to allow users to test our environments, we do not presently provide free trials.
Me: But trying to get a refund from hosting is no fun.
Support: Unfortunately that is the only option we, and most hosting providers, currently offer. Is there anything else I can assist you with at the moment?
Me: Yes. Is the coupon code offer directly from the front page the best possible price for shared hosting?
Support: It is, yes.
Me: OK! Thanks for your answers. I will definitely consider getting A2 Hosting despite not getting a real trial…. =) Have a good day.
Support: Have a good day and let us know if you need any further assistance!
This was all the info I could find; hope it was useful.
I'm experienced with A2 Hosting so just leave me a comment if you have questions.
Have more tips on free ways to host your websites, please let us know!
Mandatory notice: Just to make sure everyone understands there are affiliate links in place within this and other articles on WebHostWhat. This is both to support me financially and to bring value to the article from which readers can benefit.
Thank you thank you always; I'm doing my best!