It doesn't matter if you own a personal blog or a small business — SSL is something no website in Europe should go without. And with AltusHost it's free.
Here's how to host in Netherlands or Sweden with free HTTPS in 2023.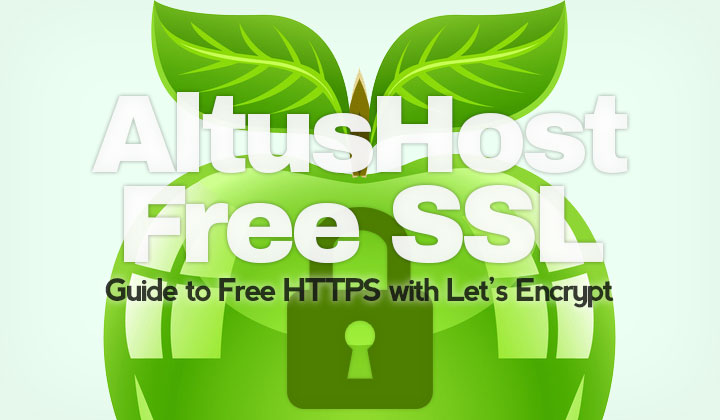 The free SSL movement was kicked off in 2016 — when;
Google announced that HTTPS would affect search rankings
Let's Encrypt started the free SSL certification movement
Despite customers moving into free SSL supported hosting in abundance, still not all hosting companies support Let's Encrypt (aka LetsEncrypt).
And some, like AltusHost, understandably prefer to limit the amount of advertising for their support to not loose all of their commercial SSL certificate sales.
Nevertheless AltusHost has support — get free SSL hosting here.
How AltusHost free SSL works;
Much like other web hosting companies, AltusHost uses the popular cPanel as their hosting control panel. They have enabled an automatic SSL add-on for Let's Encrypt for easy managing of free SSL certificates without any prior knowledge of HTTPS.
One-click installation of LetsEncrypt SSL certs
Automatic renewal (free certs have 90day lifetime)
Automatic email notices for successful renewals or problems
Quality tech support for setting up HTTPS for websites like WordPress
You will never be charged for anything and there are no needs for expensive dedicated IP addresses — SSL is lifetime free with AltusHost.
Please note; free SSL is available for both SSD Web Hosting & VPS Hosting in Amsterdam, Netherlands as well as Stockholm in Sweden (not in Bulgaria).
Find out more here or get in touch with support.
Any questions or comments on getting your site on HTTPS in Europe?
You'll find the input field below. Thanks! Tim.
And not forgetting that, some of these posts may contain so called affiliate links. This supports me and my blog financially, it's voluntary and no additional cost to referred services is applied. Hopefully benefit is mutual, thanks so much!