Logo Design services on Fiverr can be either terrible or of great value, you just need to know what you are doing. For which I've outlined this easy tutorial.
This is my review for successful logo hunting on Fiverr in 2018.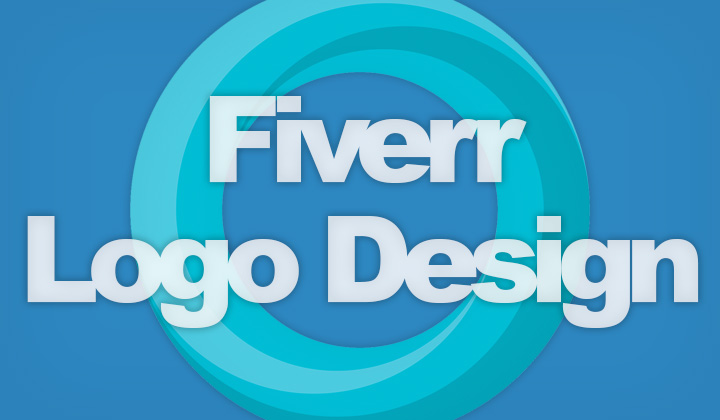 First, know what you are looking for;
As with any outsourcing work, for best results you need to understand what it is that you really want, especially when it comes to logo design.
There are two totally different Fiverr logo design gig types that can;
Execute and accomplish your logo idea.
Design a suitable logo for your needs.
Second, choose the right Fiverr gig;
If you have a clear idea of the kind of logo you want, and preferably, have a sketch of the design. Browse (1) through these Fiverr logo gigs to find someone who can realize your idea into a beautiful vector art. This is the cheapest option.
If you need a pro to design the whole logo for you, (2) see these Fiverr logo gigs. There you can find a partner that you can trust on to understand the nuances of a good looking, and captivating design.. suitable for your company or website.
Truth is, that if you are not experienced with design, putting your faith in a cheap Fiverr gig is likely a waste of time, or at worst, you end up with a logo that is perceived poorly by your customers, website visitors, etc.
Some tips for ordering your logo on Fiverr;
Ask for samples of the work quality from the seller before ordering. If the delivered logo quality is terrible and less than what they showed you, it's easy to get a refund.
Also, you can search through gigs that have no sales yet, and are looking for reviews. These gigs often have cheap offers. And then ask for a refund in this way if needed.
Note that, unless you are using a pro Fiverr gig. It's unlikely that revisions will improve the situation that much. Usually details of the design can be edited, but the actual quality of work won't improve. Just ask for a refund!
The price of a good logo can range from $5 to thousands of dollars. So it's pretty impossible to say what is the best Fiverr logo gig as it depends on your needs.
Hope this tutorial helps to take you to the right direction though!
Any questions about logo design?
Or cheap and pro Fiverr gigs in general?
Comments below, please!
Note that these reviews, tutorials and other blog posts on WebHostWhat are at times affiliated with the services, or products they are linking to. This monetary relationship is supporting the work put into them. My sincere thanks for your visit, Tim.