Bluehost finally announced free SSL support to provide complimentary HTTPS; but for WordPress only — available on all cPanel enabled web hosting plans: Shared & WordPress Hosting, VPS, etc. In this post I'll explain how it works in 2023.
New! BlueHost has published their own instructions here.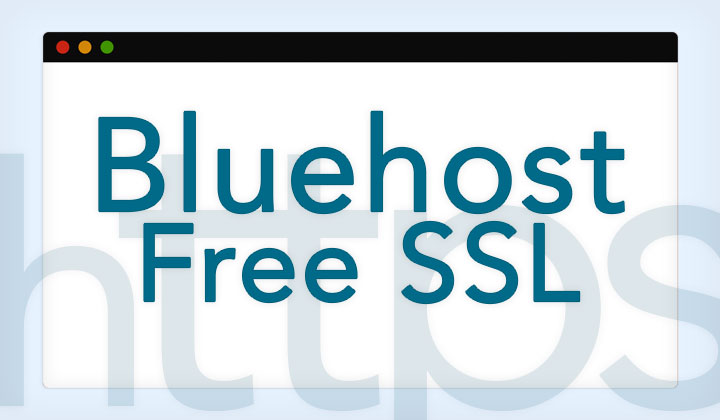 Previously provided free shared SSL certification was a joke; but this anticipated move is now the real deal — with it Bluehost says byebye to commercial SSL revenues to make way for the free Let's Encrypt SSL certificate authority initiative.
The catch is — they say it's only for those running WordPress.
While still late in the game of providing free SSL/TLS certificates which Let's Encrypt has been giving out in abundance since the beginning of 2016 — Bluehost is a big hosting company; making a huge favor in paving the way for the rest of the industry that's still lagging behind and reluctant to give in to perhaps one of the biggest online security movements we are seeing.
Please note: There are false rumors that the SSL certificates expire and stop working after three months. This only happens if you have SiteLock enabled.
This means, that Bluehost's free SSL certificates are not compatible with SiteLock. You need to turn SiteLock OFF for SSL certificate renewal to work properly.
Edit: The certificate has been changed from Let's Encrypt to Comodo PositiveSSL — please, see this post for Let's Encrypt supported hosting.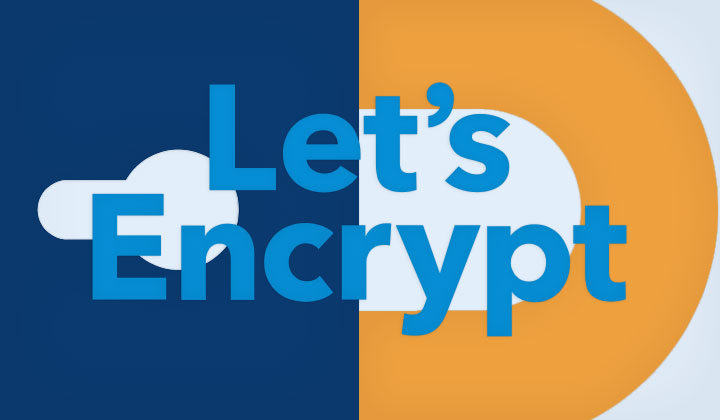 It's not entirely clear why there would be a WordPress only limitation as Let's Encrypt certificates are domain validated without any dependence on the type of CMS or website; whatsoever. However it is the command from the Bluehost HQ and you will need to buy a commercial certificate for broader support. Some might argue it is a way to keep at least a part of their commercial certificate sales.
But this is still great news (& great SERP rankings) for most customers!
How Bluehost Free SSL Works
Be it Shared Hosting, Optimized WordPress Hosting, VPS Hosting, Cloud Hosting or any other hosting product that utilizes the well known and familiar cPanel web-hosting control panel — this will be a very easy install.
The activation steps are as follows:
1. Once both your account and domain is set up (Bluehost name servers need to be pointing to your domain) — navigate to cPanel's <<Addons>> section where you will find the <<SSL certificate>> plugin icon.
2. Next you'll see a list of domains activate on your account where you simply need to select the right domain and click on <<free SSL>> to automatically generate and activate the Let's Encrypt certificate; ready for use.
Do note that Let's Encrypt SSL certificates are valid for 3 months at a time. The cPanel add-on however will automatically renew the certificate before it expires. You will receive an automatic e-mail notifying you of it's success or if there has been a problem in the process (even if it would fail it keeps on retrying).
Enabling SSL on WordPress:
New customers just starting with a fresh install of WordPress will have it the easiest. When using the one-click WordPress installation plugin on cPanel — fill in the website address as HTTPS or if you forgot that.. go to the general settings to change the site address URL to HTTPS. Don't build your site/blog before!
If you already have content on your website that has been created in it's HTTP times; this will require a little more planning (and work) because if any piece of content, like mostly images and links are pointing to HTTP; they need to be changed.
Either way it's well worth it for the increase in Google goodness as well as the fuzzy and secure warm feeling for your website visitors… not to mention your important contribution towards a 100% encrypted internet.
Hope this helps to explain hosting on HTTPS with Bluehost's new free SSL. Further questions most welcome and will always do my best to help out. Thanks!