Check this page for essentials on Bluehost server locations and find out suitability for your web hosting needs. I've also conducted a speed test and found out if their data center is as good as they say — now with updated info in 2023.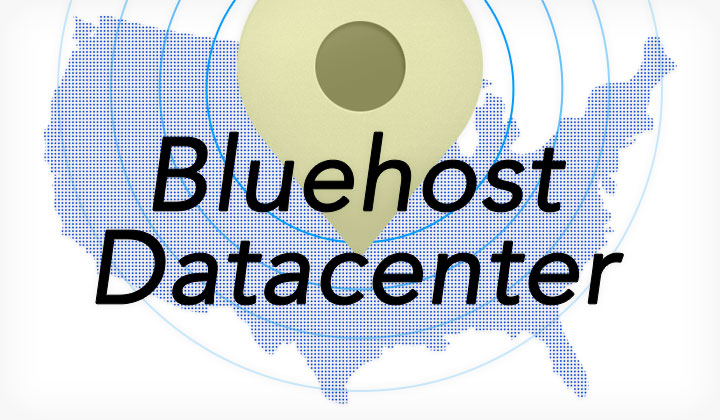 New! Bluehost Announces Free SSL for WordPress on Secure HTTPS
Index of Contents:
Bluehost Data Center Location
The main US hosting operations are focused at their Unified Layer servers in Utah. With strategic location in central USA in a highly connected facility.
Location 1. Provo, Utah: Main US Data Center
Location 2. Orem, Utah: Secondary US Data Center
Hostnames: box1.bluehost.com – box999.bluehost.com
Nameservers: ns1.bluehost.com – ns2.bluehost.com
More on Bluehost's US data center technology
Bluehost India
Collaborating with EIG and Mumbai (Bombay) based ResellerClub — Bluehost brings hosting services to India. It's Mumbai data center is purposely situated for redundant connections throughout India. Their website is — bluehost.in
Note: All plans include Global CDN for an extended high speed global connection. Also US servers are available through the India website.
Bluehost China
There are two divisions of Bluehost China — (1) cn.bluehost.com & (2) bluehost.cn
The first (1) is available in both Chinese and English, targeting Chinese or China-based customers who want to expand mainly through Hong Kong for good connection to both mainland China (connected to China Unicom & Telecom) and beyond, hosted at Telehouse data centre. Also hosting provided to UK, India and US locations.
Hong Kong, HK Data Center
Mumbai, India Data Center
London, UK/Europe Data Center
Utah, US Data Center
The second (2) is only in Chinese language, targeted at deploying low latency and redundant mainland China hosting through their stable, high-speed Shanghai server location — with Shanghai Blue Network Technology Co., Ltd.
Shanghai, Mainland China Data Center
Note: With Shanghai location, ICP license is required.
Server Details
The Utah hosting facility is connected to the Unified Layer "United Layer" data center and hybrid cloud network, which spans across North America for seamless connections throughout the country. Here are the specifications.
See what Bluehost says about the features of their servers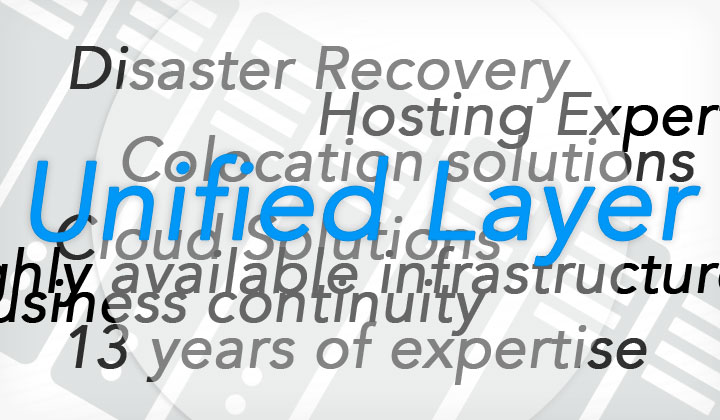 Tier 3 Data Center Classification
The tier classifications tells the type of hardware that is deployed and the uptime/redundancy capabilities. Three is the second highest from a scale of 1 to 4. This means that a downtime of 1.6hours/year and availability of 99.982% is to be expected. The weakness compared to tier 4 is that it's vunrable to serious outages or incidents that could at worst case produce longer downtimes.
Defense in Depth Security
Considered as the future of enterprise level network security — creating an onion-like security around the network. Great for fast disaster recovery and data security.
Server Speed Test
Not just the server, but also the website has a lot to do with page speeds. So to make this a fair test I've selected a WordPress website hosted on Bluehost that hasn't done any significant mistakes; also they have done nothing to optimize the website.
Poor optimization is still the unfortunate reality for many websites, and therefore it also makes this a realistic case scenario to test. Seeing the performance in a more demanding, non-optimized environment (details below).
They could easily double the performance with some tweaks. But anyway.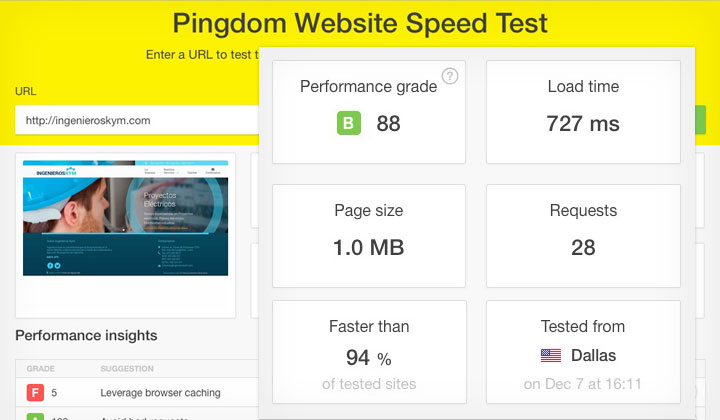 This engineering company in Lima has a WordPress site "powered by bluehost" and has managed to achieve a 727ms page load time for their homepage.
In other words — if it takes around 400ms to blink your eyes, most of the page has loaded by the time you open them.
Let's go through the rest of the stats:
Page size 1.0MB
All the files that have to be loaded to show this page are 1.0MB in total. This is decent, while many websites (like this one) can afford to improve. Squeezing image file size and minifying CSS and JS files can significantly reduce page size, and thus make your website much faster.
Requests 28
This basically just means that 28 different files were loaded when viewing the web page. Again, something normal with webpages nowadays — however totally unnecessary when you can automatically combine most of these files into one file for significantly faster load times.
Leverage Browser Caching
This is the easiest tweak in the book of tweaks — turn on cache. Which often has tremendous impact on performance — halving your page load times.
This website has missed out on all of the above mentioned, simple and effective opportunities to speed up their site — yet it is performing very well. It just makes me wonder what kind of speeds could we get with better site infrastructure.
Maybe content for a fun case study article — what do you think?
Questions & Answers
If you have any concerns about speed, location or just the hosting — please, leave me a comment with your question and I will get back to you soon.
Why is Bluehost not disclosing their data center locations?
Many hosting companies prefer not to, for various reasons. In Bluehost's case — they are obviously a big company, which has and does use different data centers to utilize optimized infrastructure. So the situation is not so obvious. Especially after being acquired by Endurance International Group (EIG) — they have broadened their collaboration with other hosting companies and data centers to continue to look for optimal business solutions and to grow their operations.
The other factor is for security reasons, where they would simply prefer to keep information confidential that is connected with their client base.
Should I be using a CDN with Bluehost?
This is a very broad question to which there is no straight answer. But I can say that with Bluehost's central location in North America, many smaller or medium-sized websites, or websites with no heavy content can manage without — even with a global audience.
However generally there is no harm in utilizing CDN and there are many affordable solutions available in today's market. If you have high traffic or heavy content, such as videos, big images, files for download etc. I recommend utilizing CDN.
What is the availability of European locations?
Pretty null as the only available location for the continent in London, UK can only be deployed by Bluehost China. If concerned about latency for European customers, using an CDN on their US server is advised.
Read: Click here to see Bluehost hosting options
Thanks for reading and comments welcome!
This document will be updated with new information when necessary.