Can you migrate your WordPress or other websites to Bluehost for free? Well as a matter of fact you can; this is all you need to know about site transfers in 2023.
Click here to go straight to migrate your website into Bluehost.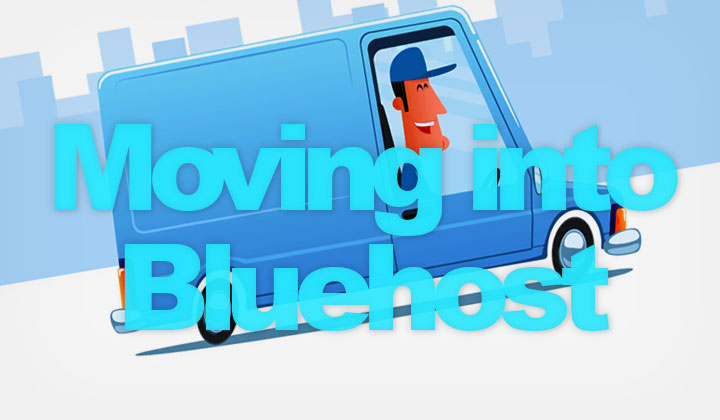 So you want to move your website into Bluehost hosting or migrate as site transfers are called. But first let's consider a few things before going to instructions;
Can I move my Website to Bluehost for free?
While Bluehost won't do the transfer for you; you can do it by yourself relatively easily with WordPress. Or you can pay for a transfer service separately.
So yes it's kinda free — but you are on your own if there are problems.
Looking for a Free Site Migration Service?
I highly recommend Fastcomet Hosting as a much better alternative to Bluehost if you want to have the whole transfer process done for you and for free.
Besides being a quality hosting company; FastComet has taken Bluehost's initial sign up pricing and made it their fixed price. Meaning that the cost of hosting always stays the same; their lowest price without sacrificing quality.
They offer a free website transfer service with full support on all plans.
Also they bring extra value with a lifetime free domain, where competing Bluehost has only a 1 year free domain offer.
Anyway their support is faster, better and more extensive. Helping you with optimizing your website and anything you need to get your site running. Contact methods are either live chat or via toll free phone number — all 24h/7/365.
How to Transfer your WordPress Site into Bluehost;
With Bluehost you just do the website transfer by yourself. This is most convenient with WordPress while other platforms could be more difficult.
Easiest free way is to use All-in-One WP Migration Plugin for WordPress.
They officially support Bluehost and most other modern web hosting platforms — you'll find easy instruction videos explaining the whole process in detail.
Here's the basics however;
The idea behind the plugin is to install it on both the website you want to transfer out and the one you want to transfer into; you can first export all website contents into a backup file and then import the file to a new install of WordPress.
Simply navigate to 'All-in-One WP Migration' menu in your WordPress dashboard and choose 'Export' to create the backup file with a .wpress extension.
Save the file with the following options;
As a local file directly onto your hard drive
By FTP transfer so file is directly placed into Bluehost
To your DropBox, Google Drive or Amazon S3 account
Then go to 'Import' menu selection of your new WordPress website and just simply drag & drop the file to start the transfer process. You'll need to confirm that you are OK with overwriting your whole database, media, plugins and themes. If unsure, first make a backup of your website before proceeding.
While exporting & importing is very easy to move your site over; there is one last step after the import has finished. Go to 'Permalink Settings' in your dashboard and click on the 'Save Changes' button twice inorder to finalize the settings.
And that's it. You have just migrated your old WordPress site to Bluehost.
Any questions about moving to Bluehost with free website transfer?
What's your preferred method to migrate WordPress?
Below; comments are most welcome!
Notice of monetary nature; please be advised that some of the referrals in these posts contain affiliate links to support the blog and my work. This won't affect your experience with such linked to sites and is completely voluntary. Thank you in advance!
Was my post useful? Please share with others if you want! Tim.