Anyone, especially those on WordPress, can benefit from CDN services. This is my take on the best of the cheapest CDNs, as going with the right provider is crucial.
And why many CDNs in 2023 are not as cheap as they claim to be.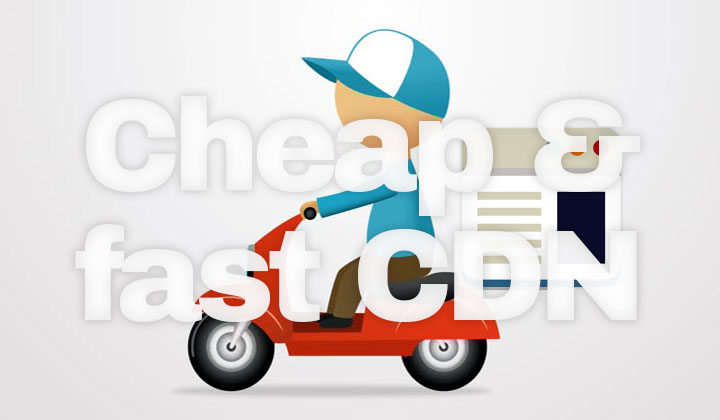 Quick rundown of CDN pricing;
Basically we can divide CDNs into two pricing categories.
(1) Monthly pricing depending on the amount of bandwidth, and these without exception will cost anything from above average to expensive.
(2) Deposit payment, where you pay in advance and use up credits that are measured from used bandwidth. Often cost varies depending on the visitor location.
From the two, deposit payment (2) is usually always the cheapest.
Problem is however, that most of the deposit payment CDNs have a yearly minimum deposit that expires if not used within the year. Unless you have huge amounts of traffic, you'll be wasting most of your credit and end up paying a lot more.
Cheapest CDN service provider;
Want a no-brainer solution that is extremely cheap, and good?
I can highly recommend — BunnyCDN, "Simple & Lightning Fast CDN"
Concerning pricing, they do have a minimum yearly payment but it's as cheap as $10/year. Also the deposited credits will never expire. And according to my research, they are pretty much the cheapest CDN provider there is.
It's obvious that you are not going to get the best, screaming fast WordPress speeds out there. That would cost anything from $50/month.
But I have plenty of experience in testing various CDNs, and can say that BunnyCDN will significantly improve your website speed. Even for smaller sites, and blogs.
And this is not something I can say about all CDNs.
Pricing starts from $0.01/GB depending on the continent, and you can turn on and off each service area to push your cost down even further. Trust me, it's CHEAP.
Here are the essential BunnyCDN specs!
Minimum deposit $10/year (credits NEVER expire)
23 data center locations in 6 continents (aka PoPs)
Europe & North America — $0.01/GB (cheapest)
Asia & Oceania — $0.03 /GB
South America — $0.045 /GB
South Africa — $0.06 /GB
Free Trial available for 14 days
And, click here to find out more.
Here is the complete list of current content delivery locations (PoPs):
Seattle, San Jose, Los Angeles, Kansas City, Dallas, Miami, Atlanta, Chicago, New York City, London, Gravelines, Madrid, Stcokholm, Milan, Sao Paulo, Moscow, Frankfurt, Bucharest, Johannesburg, Bangalore, Tokyo, Singapore & Sydney.
And that's how to get your WordPress website on the cheapest CDN provider.
Any questions about CDNs or other such services? Comments below.
And do note that some of these posts can contain so called affiliate links. It's to support the blog and Tim the author. Won't cost any extra and is pure caring, even voluntary.