While cloud hosting has become the household name of fast WordPress solutions for businesses and bloggers alike – there is plenty of variety; good and bad.
I'll do my best to explain your options in 2023 — and you can bet it's not Bluehost cloud or any other EIG (Endurance International Group) buy off.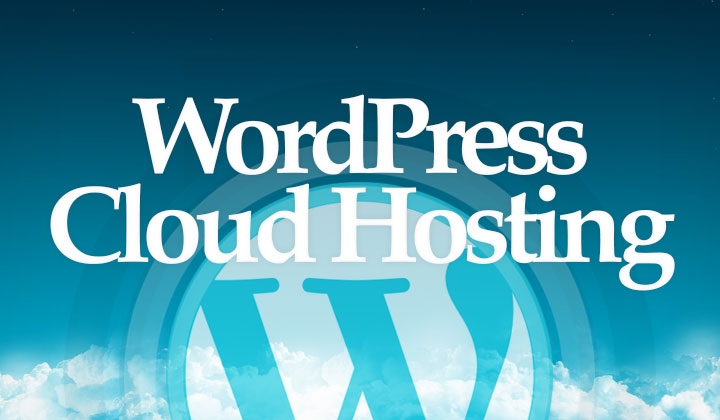 Since this post is about the best solution and not the bestest solutions; I am left with only one possibility that gives you access to them all (including free trial).
 Leading world-wide cloud solutions of September, 2023:
Most people can recognize at least few companies off the list. They are all big business; any of which should make you feel at ease.
Trusting your WordPress site in their hands with off the charts speeds, connectivity, uptimes and reliability won't be a problem; but the usual cons are with a lack of easy to use, fully managed solutions WordPress users are accustomed to.
This is solved with Cloudways; placing the power of the world's biggest data centers into an easy to use, fully managed & supported WordPress friendly package.
Easy & useful features:
Deploy a WordPress optimized cloud server to any of the five leading cloud solution providers — all with free trials
Set up ready configured install of WordPress or migrate your old WordPress with the use of an automatic plugin — or use their free migration service
Server is automatically updated with security patches and updates for reliability
Cost calculator to estimate running costs (sign up for access) — pay as you go for resources used at the end of the billing period
New! Automatic migration from one cloud hosting provider to another
Fast 24h/365 full support readily available
Cheapest WordPress cloud:
The cheapest one out of the list is Vultr — they have set the bar on how much a dollar is worth with their high-performing SSD cloud available in 15 cities world-wide.
According to their own benchmarks — they are faster than Rackspace and AWS (Amazon Web Services) with a 100% uptime service level agreement to boot. All for the mere price of quality shared hosting.
Fastest WordPress cloud:
If you just want the best performance possible no matter what the price tag — there is no ultimate answer. Hosting on Google Cloud makes a lot of sense for many, but it doesn't mean that they are simply the best.
You'll have to do a lot of research to find your preference.
Wrap up:
Whatever company you go with — my best advice is to watch out for cheap fakes. There is more price range in cloud hosting than in any other hosting product available. Not surprisingly there are those who cash in on the brand name without actually bringing quality to the table.
While there are quite some exceptions to this rule; to be on the safe side it's better not to use hosting companies that are predominantly for shared hosting. At least it's one way to identify good cloud hosting.
These big names that are dedicated in cloud hosting infrastructure are naturally the most reliable; which is not the same for the shared hosting industry where companies can become highly successful with just clever marketing and low pricing.
Keeping all that in mind — good cloud hosting doesn't need to be expensive even though it might sound like it; I wouldn't trust too much on the "you get what you pay for" mantra either. Personally I prefer to trust on infrastructure!
Thanks for reading and your experience and opinion on Cloudways is more than welcome in the comments section below this post; thank you!
Please note: This post and others on the blog is subject to affiliate links which could generate commission for the author through sales made after clicks on any such links. Just to let you know, this is voluntary in the form of stored browser cookies.
My deepest gratitude for your support in any form.
Including having a read! Regards, Tim.