Here are step-by-step instructions for a free trial of Cloudways. Trial Vultr, Google Cloud, DigitalOcean, Amazon AWS, Kyup & Linode — no credit card needed.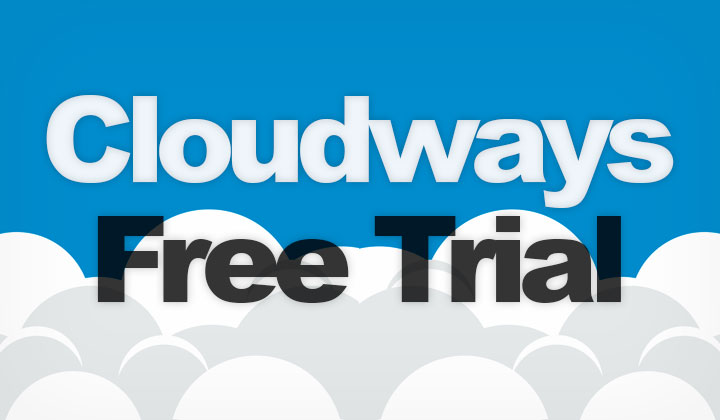 The 2011 founded cloud hosting portal is a one of a kind solution to blazing fast, managed web hosting — and it's easily the easiest platform I've seen.
With 7 cloud server infrastructures under your command, and fingertips.
It's definitely worth a trial — just follow these steps for December of 2023.
Cloudways Free Trial 2023
Getting your hands on the trial is easy, but it's better to follow these steps in detail. No credit card needed, instead, you need to go through a quick interview on live chat to give out your contact details for account creation.
Step 1. Recommended; log out from any user account first.
Step 2. Click here to open up free trial sign up.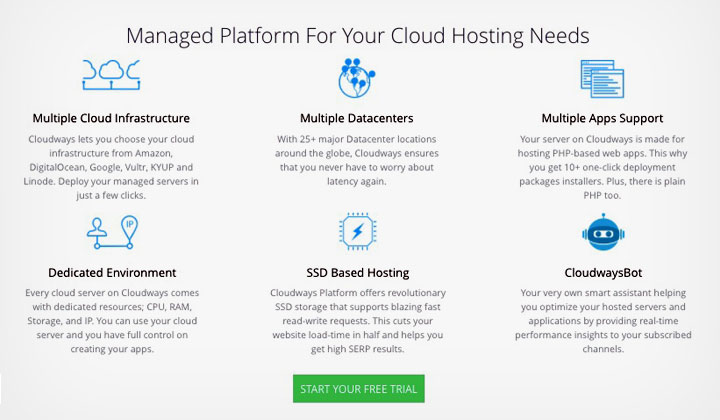 Step 3. Choose to — "Start your free trial".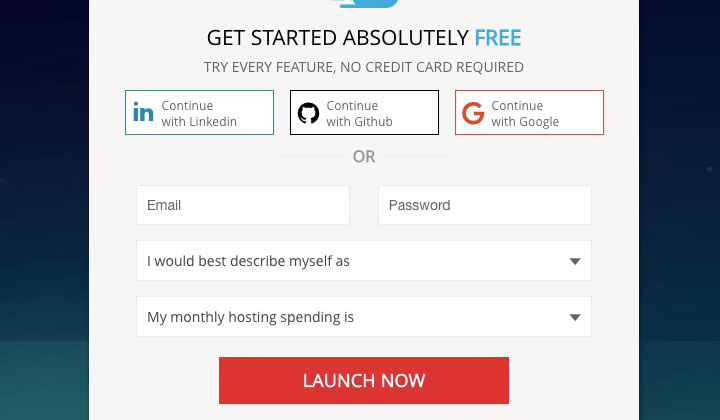 Step 4. Enter your email, and password.
Instantly, a live chat window will open, where you'll be asked a couple of easy questions before the actual account is created. It's to prevent abuse since they don't require credit cards or any other method of validation (unlike other hosting).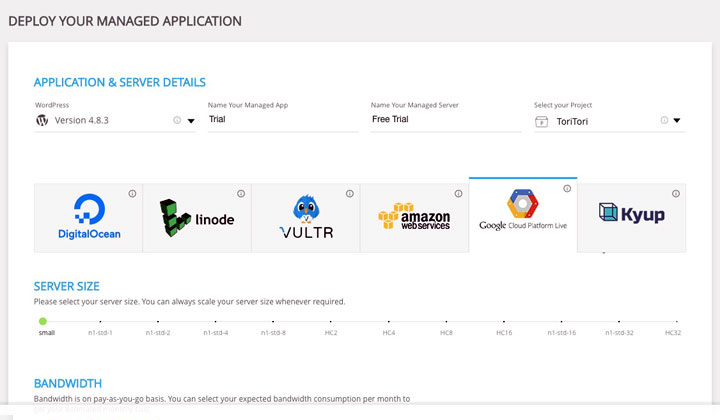 Step 5. You are ready to launch a trial on any of the cloud providers.
The common choice is between WordPress, Drupal & Joomla — or choose Custom PHP app for a customized web hosting environment.
Select any server size, amount of bandwidth, storage and location you want. But remember that server specifications can be changed later at any point in time.
Hit on the bright green "Launch Now" button — and you are good to go!
These are all the available trials and their lengths on Cloudways;
Good to know;
Once your free account is established, you can trial any of the available VPS infrastructures for three days. As many times as needed.
If the tested provider doesn't prove out satisfactory, you can use the Cloudways server migration feature to transfer websites, web apps to another server location, even on a totally different provider.
After the trial is over you will need to add credit card details to the system, however billing is only after the current month has ended.
Most of supported VPS do not provide trials for themselves, thus Cloudways is a unique way to obtaining a free trial to Amazon AWS, Google Cloud, etc.
To register a free Cloudways account, you need to allow the use of "Livechat Software", incase you are using browser extensions for privacy protection.
There are no free trial promo codes for December, 2023 — 3 days is the longest available for all users. It's true that there have been longer, 1 week or 1 month trials in the distant past but these are no longer supported.
Any questions on Cloudways or obtaining free trials for cloud hosting?
You may enter your comment in the field below — thanks.
Also note, that these posts possibly contain affiliate links. Clicking on them is optional, but it does support the blog and my everyday-life, for which I am very thankful. Tim.