You can get a free one to two month DigitalOcean trial by singing up through the below referral link which gives you $10 credit for free in 2020. This is limited to their $5 or $10 droplet plan; the latter being suitable for WordPress hosting.
Continue reading for more details..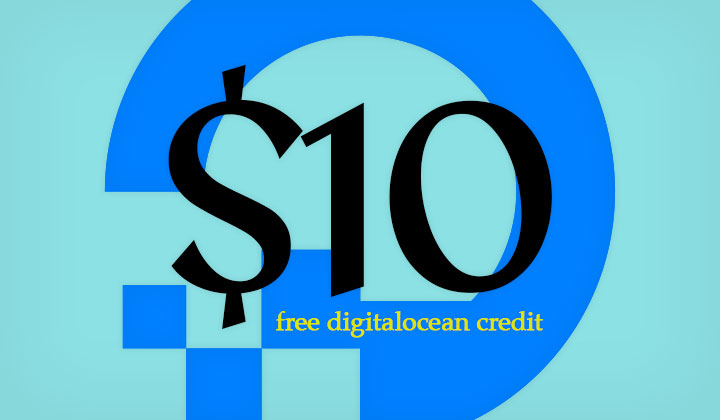 Good to Know
The free credit can also be used as discount to reduce the billing cost of any other (droplet) website hosting plan.
The offer is available for new registrations only.
You need to register a credit card for this to work! Optionally you can deposit $5 via PayPal if you don't want to use a credit card.
If you want a three day trial without a credit card; you can register an account with Cloudways for a fully managed server with quick deployment.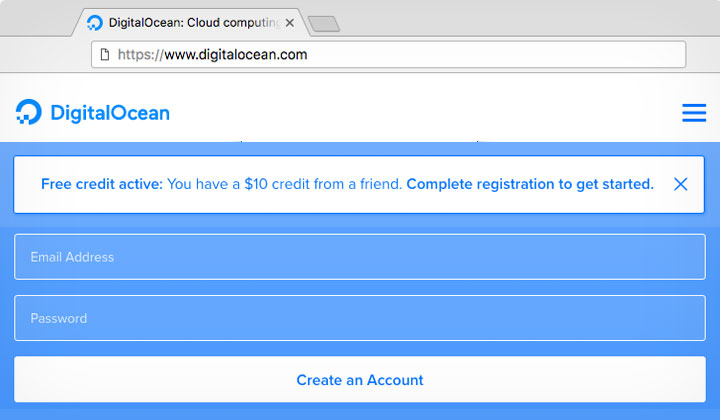 Once you've clicked on the referral link provided — you should see the "Free Credit Active" notice notice while you browse the digitalocean.com website.
Simply proceed to create an account and complete registration to secure your $10 credit "from a friend" (which is me in this case).
In case you cannot see the message; either
(a) try the referral link again
(b) clear browser cache and try again or
(c) use a whole different web browser to complete the sign up process.
The $10/month plan is the best plan that you can trial through the referral link for a whole month & the cloud server resource specs include:
1GB memory
1 Core processor
30GB of SSD Storage
2TB of Bandwidth
Note! To use DigitalOcean's "WordPress one-click application" to host WordPress websites you will need a plan with at least 1GB of memory.
This is why the $5 plan with 512MB memory cannot be used for hosting WordPress in most cases. Although those who are able to use the cheapest plan can get an even better deal of a 2 month free trial of course.
Please Note
This promotion is part of DigitalOcean's referral program — that gives $25 in account credit to the person providing the referral link.
I receive the account credit only if you continue to use the service and pay at least $25 for future hosting on your account.
The link cannot be used on yourself to get the $25 credit on top of the $10.
Huge thanks & cosmic hug if you choose to support me!
Comments? Questions on setting up your trial account or getting a discount on DigitalOcean? Please, and get in touch with me in the message box below!
Monetary notice: As stated above; I will receive $25 in DigitalOcean account funds if you choose to register through the referral link, continue the service & use up at least $25 in  total of additional hosting payments (while giving you $10 for free).
So if you benefit from this I will also; and my deepest thanks for that!