If you are looking for free SiteGround hosting or simply to trial their hosting services for free in 2023 — you have come to the best place possible at least.
I'll show you the free-est methods & best chances for a reasonable trial.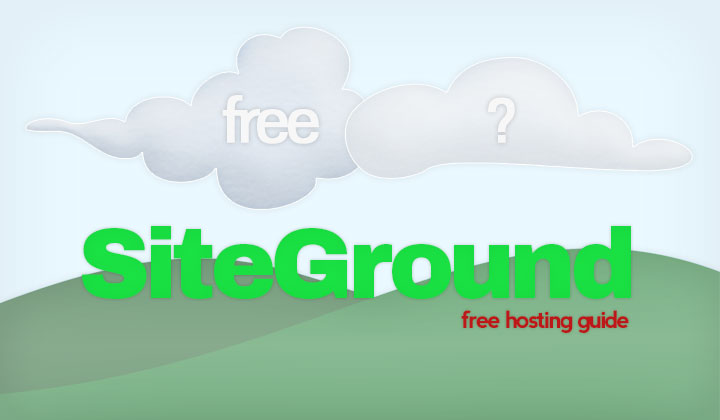 Btw!! Looking for real, free trial from a quality hosting company?
Check none other than FastComet, 14-day free trial without credit card.
As for SiteGround, these are the options worth considering:
Refer a Friend
Get your friends or anyone actually to sign up for SiteGround hosting and receive 3 months of free hosting in return — see offer details here. While not all of us are in the position to have lots of hosting hungry friends — it's possible to pay for a one month trial to get access to the program and go free from there.
Any active customer on any hosting plan gets their own unique referral link to share on social media or pretty much anywhere they wish.
I said it's possible!
Go Back to School
It's the power of the good old student discount as low as $1.9/month; not including the free domain offer that is available with regular hosting plans.
See the details for student hosting plans to see if you can qualify.
No Like? Get Your Money Back
While it's hard not to like SiteGround — they do offer a 30 day money back guarantee for those who don't. So in practice if you sign up for their hosting services and within the month decide it's not for you; under these conditions they will give your money back in full, once you've terminated the account.
Also this is the official way to trial their services; "potentially free".
Start a School Course
The very last resort and the only one that is completely free is to host a school course. As a teacher not only you will get free hosting but also the students themselves. Offering the service to hundreds of students! <3
Learn more about the Educators Program.
Any more good ideas on getting free hosting or a trial with SiteGround?
Comments are more than welcome; thank you!
Notice: Please note that WebHostWhat is affiliated with SiteGround. In the way that any potential purchases made through clicks on some of the links contained within this website could result to a financially beneficial situation to the author of this blog.
A humble thank you for reading and all the support.. always! Tim.