I personally use NameCheap for a few specific top level domains; but still you can get most domains cheaper without the renewal upcharges, and extra fees!
My favorite and best NameCheap alternative in 2023 is Namesilo.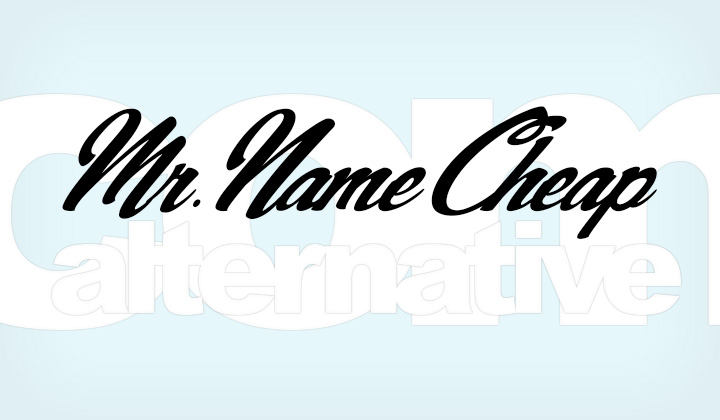 Namecheap is tough competition amongst domain registrar pricing — which is why there are not that many really good Namecheap alternatives in September of 2023.
The best of Namecheap are great offers & their feature rich domain management with good support; besides just being a popular, trusted registrar.. but there are a few good reasons why most of the time I choose to steer away from them.
Renewal up-charges
Often you can find a great price for your TLD only to find out later that renewal costs a fortune; common with Namecheap and other "cheap" registrars.
With NameSilo; you get a lower price than Namecheap for most domains but it remains constant for renewals too — have a look for yourself.
Extra Fees
Selling extra stuff with domains is also a common practice. Namely charging for private contact information (WHOIS); which is one of the most requested features to secure your identity on the world wide web for security conscious people.
NameSilo provides this service for free for lifetime; while Namecheap's WhoisGuard alternative is an extra $2.88/year per domain.
Another is Verisign's premium DNS service offered by Namecheap for about $5/year which provides 100% uptime and protection from DDoS attacks. If you want to use registrar name servers; PremiumDNS can be worth it.
NameSilo also has DDoS mitigation on it's completely free DNS service; but on the other hand there is no 100% uptime guarantee.
Best Namecheap alternative
Namesilo recently celebrated an important milestone! It's now one of the 1% of registrars that have over 1 million registered domains under their belt. With a constant influx of transfers into Namesilo from other registrars.
The attraction to their service is a combination of a rich set of features and constant low pricing; easily making them also one of the most business transparent registrars to date. Here's to their continued success as the best Namecheap alternative!
And did you know?
Participate on Namesilo's Discount Program to further squeeze in domain pricing. Simply pay with account funds with a minimum one time deposit of $50 to be eligible. Even if there's just one domain in your account. Plus those with 100 or more names on their account receive special pricing as well of course.
What are the best Namecheap alternatives in your opinion?
Comments on Namesilo and others are welcome!
Please note: This post is affiliated with Namesilo and any purchase through their website after clicking on the links will result to a small monetary compensation. This is completely voluntary and keeps me writing more posts to the best of my ability.
My most sincere thank you for having a read!