In this guide I will show you how to get a free domain name when you register with a DreamHost hosting account, for lifetime & other viable options in 2023.
See here for domain names available on DreamHost.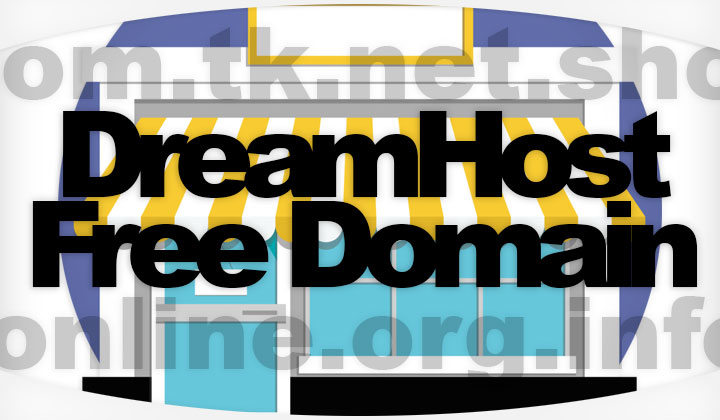 Please note; there are no free domain coupons with DreamHost — they simply do not exist and any such blatant claims will unfortunately be false.
Free domain registration is available for:
Shared web hosting plan [info]
WordPress hosting plan [info]
Website builder Remixer [info]
Yearly payment plans or longer, only
Free domain registration not available for:
VPS hosting
Dedicated hosting
Cloud hosting
Monthly payment plans
Free domain registration limitations:
One year free registration credit
TLDs: .com, .net, .org, .online, .store, .tech, .world and .xyz
Second year domain renewal required
Domain fee subtracted from money-back guarantee
Solution 1. Free Lifetime Domain
Obviously DreamHost's free domain offer has limitations and if you decide to cancel under the 97 day money-back guarantee; it won't cover domain expenses.
Instead you can use a 100% lifetime-free domain from the dot.tk registrar.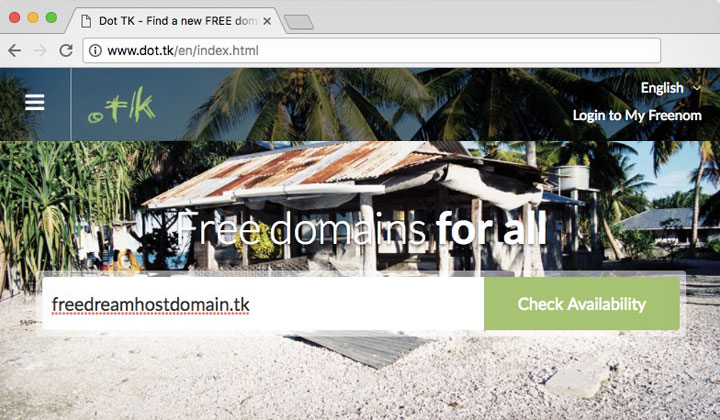 This is a completely valid name with no fees or credit cards required — the TLD is .tk so your website would look like "freedreamhostdomain.tk", etc.
Step 1. After domain registration change nameservers to point towards:
ns1.dreamhost.com
ns2.dreamhost.com
ns3.dreamhost.com
Step 2. Sign up for a DreamHost plan with freedreamhostdomain.tk
And you are done.
Pros & cons of dot.tk approach:
You can change later to another TLD like .com, at any time
Yearly manual renewal is required (easy, but not automatic)
100% money back; if you cancel DreamHost within 96 days
Unlimited, complementary DreamHost domains for life
TLD is not as known as .com, .net, .org, etc.
Solution 2. Cheaper Registrar
If you have a specific TLD name in mind; you are probably better off with a registrar that has constant low-cost pricing like Namesilo.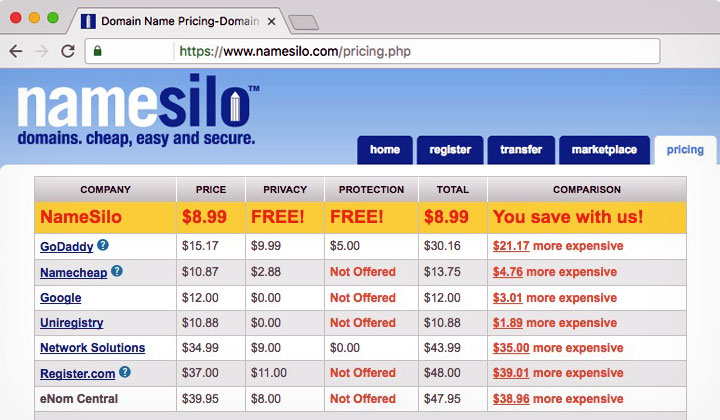 For example; let's compare .com pricing between major competition:
Note 1. Only DreamHost & Namesilo have free Domain Privacy.
Note 2. Use coupon "smartdom1" with NameSilo when you check out
Also I would like to note that for the best free-ish option; the cheapest domains at NameSilo start from $1.89/year and that's for renewals as well!
Currently these are the cheapest available: .trade, .racing, .bid, .loan, .download, .accountant .cricket, .win, .dating, .webcam, .faith, .review, .party, .science, .stream
Solution 3. Domain Transfer
If the TLD you are after is one of these:
Country code top-level domains (ccTLDs): .com, .net, .org
Generic top-level domains (gTLDs): .online, .store, .tech, .world and .xyz
And you want to save as much as you can;
You can simply grab the one year free domain offer from DreamHost and do a transfer over to a cheaper registrar — namely Namesilo.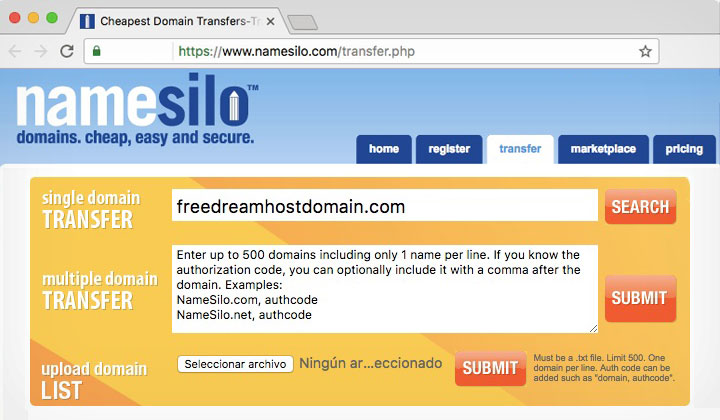 The basics on domain transfer:
The domain is initially locked and you cannot transfer out for 60 days
When transferring you need to confirm the action through the email registered in the WHOIS (contact information) of the domain
You need to disable DreamHost's free domain privacy option so that Namesilo can find the right email address; not the one of DreamHost
Any left over time on your domain will be carried over and added on top of the new Namesilo registration period
There is a waiting period of a week or so; that's why it's important to initiate the transfer well before the expiry of your free domain
Looking for a deal for December of 2023, you've come to the right place.
So there you have it — three best ways for free, free-ish or cheap domains!
Please, enjoy hosting with DreamHost and feel free to ask questions!
Kind notice: As mentioned in the sidebar of this post; a portion of the links mentioned on this and other pages on WebHostWhat are affiliated links which pay out commission for some of the referred leads coming from them; at no cost to readers.
This is completely optional & has not affected my views presented on this article. Also any coupons presented are for the visitors benefit only. Thanks.
Thank you! It helps me to do my best to bring the best content possible.