Most of EasyAzon users go pro to optimize their Amazon affiliate profits which can easily pay back the investment.. but question is if it's worth it for your site.
There's no easy answer but the quickest way to find out is a free trial.
Click here for 30 day trial of EasyAzon pro 4.0
Read on for the full EasyAzon review for September, 2023..!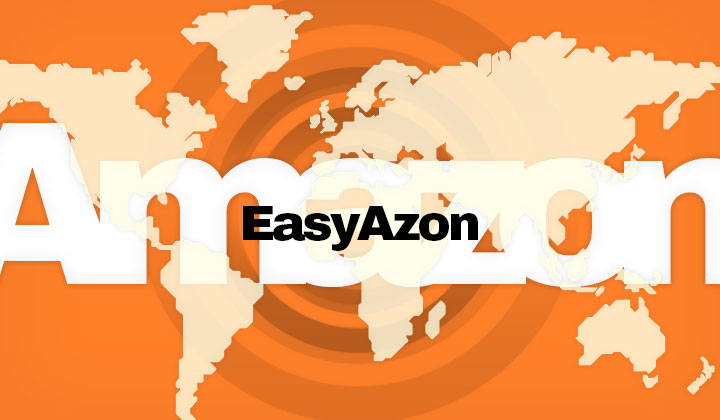 Know as the Swiss army knife of Amazon Affiliates — EasyAzon is easily the most popular WordPress plugin out there for increasing your world-wide sales.
EasyAzon Free Trial
There are plenty of existing websites that are loosing on commission because they are not geotargeting their visitors to relevant Amazon stores. And this is especially for those who are blogging or running other affiliate sites in English — as the English readership is more global than ever before.
This doesn't mean that everyone should go through the effort of localizing their content even if EasyAzon tries to make it as easy as possible. Truth is that every niche is different and the only fool proof way is to try it out first.
For this — EasyAzon provides a free trial through their 30 day money-back guarantee. Meaning that if the pro plugin version is not paying back the investment within a month; you can get your money back no questions asked.
EasyAzon Review
The free non-pro version of the EasyAzon plugin has more than 10k+ active users and has a four star rating even though very limited in features.
Localizing Amazon affiliate links with EasyAzon is quick but still a significant amount of work if you have large amounts of content that needs to be converted.
Watch the following 8 minutes to go through all the essential features and to understand what you are getting into! Or read the details below.
This is a brief demo of EasyAzon version 4. Showing how the WordPress plugin helps you to save time and earn more money as an Amazon Associates affiliate. This guide should not be missed so please check it out.
First you will need a post that you want earn some money with by linking the reviewed products to an affiliate program. The most common and best place to do this is with Amazon.com because they are one of the best paying and most popular affiliate programs for physical products.
For example if you have apost about an Xbox you can create an affiliate link for it. Normally what you need to do if you want to create the link is to go to the Amazon.com associates backend and search for Xbox. You'll find the products that you want to link to and for example receive a text link code. Then you'll need to go back to your post and paste the code in there to create a Amazon affiliate link for the Xbox. But one of the problems is that this process takes quite some time because you have to go to Amazon.com to generate the link for every piece of content.
When you are using the EasyAzon plugin; you can do all of that in a much quicker way within WordPress while editing your post.
This is how you can both save your time and make more commission with the plugin. Inside the post center you want to do the same thing as before; create an affiliate link for the Xbox. When the plugin has been enabled — in the post editing mode select the piece of text you want to create the link for and click on the EasyAzon button. It will automatically search for the product from Amazon and you can just click on text link and then insert and you are done.
The whole process took just a few seconds and may take some more time depending if you can quickly find the correct to product to promote for your content.
There are many other options too like if you want to add an image to your post. When the product has been already searched for it's easy to change the text link into an image. Then there is the add to cart option; when someone clicks on the buy button for them item they will be prompted to add the item into the shopping cart. If the visitor does this cookie time is increase from 24 hours to 90 days. This means that if the item is in their shopping cart and the visitor has clicked through your affiliate; commission can be earned from a purchase made within a much longer period. When normally the purchase has to be made within 24 hours for the sale to count as commission towards your balance. So these were some of the most basic ways to both save plenty of time and help to make more money.
But there is another important way to increase your affiliate commissions. Besides the quick creation of affiliate text links, image links, buy now buttons and others — there is the settings page worth much attention. There you can also control how links work individually and also site-wide. Have them opened into new windows, add to cart, cloak the affiliate links as well as do product pop-ups. The way the pop-up works is that you hover over the link name and it will show a small window with the product details including price and buy now button.
Another making money feature in the settings is link localization — most popular amongst users of EasyAzon pro; greatly improved in version 4.0 of the plugin. This allows you to automatically convert each link to the country location of the visitor.
For example if you are looking at your website statistics and half of the visitors are coming from the USA; meaning that the other half are from other countries. There could be further visitors from the UK, Canada, Spain, Italy, France and so on. Many websites have even a broader range of visitors from all over the world. This means that you have many potential leads visiting your post content which are not able to make purchases from the Amazon.com website. Perhaps they'll make their purchase from Amazon.co.uk, Amazon.ca, Amazon.fr, Amazon.es and so on.
What you can do to solve this problem of visitors coming from different country locations to your blog posts is to turn on the link localization feature powered by EasyAzon Pro. So when someone from the UK visits the page and clicks on your affiliate link they are redirected to  Amazon.co.uk and therefore their purchase will count towards your commission balance for that Amazon store.
You can also choose which country groups are redirected to a specific Amazon store; as there are visitors that are more likely to buy from a nearby country. For example visitors from Belgium are more likely to purchase from Amazon.fr and those located in Ireland often buy from Amazon.co.uk — these country groups however are automatically optimized with EasyAzon but you may further choose to optimize them to your preference.
To get started you need to register to each associates program of each Amazon store you want to earn commission from and then enter each of those affiliate IDs through the EasyAzon settings in WordPress.
Currently available country locations with EasyAzon:
United States (Amazon.com)
Brazil (Amazon.com.br)
Canada (Amazon.ca)
China (Amazon.cn)
France (Amazon.fr)
Germany (Amazon.de)
India (Amazon.in)
Italy (Amazon.it)
Japan (Amazon.jp)
Spain (Amazon.es)
United Kingdom (Amazon.co.uk)
You are advised to study your website statistics such as Google Analytics to know from where your visitors are coming from and which program is worth monetizing for.
One of the most sought after features of EasyAzon is to cash in on the traffic that has been previously wasted. You can also control individually which product each country location is redirect to instead of the search result page of products.
Furthermore advanced search functions exist for finding the right kinds of products by narrowing down search results and a whole set of other options designed to save your time when monetizing your site with Amazon associates.
The EasyAzon version 4 (especially on pro) is a very significant improvement in making everything as easy as possible directly through the familiar WordPress post and page editing function. If you order the pro 4.0 version of EasyAzon right now; you'll be backed up with a risk-free 30 day money back guarantee — enabling you to do a free trial for a months time.
And grab your free trial of EasyAzon 4 Pro here!
Thank you for reading this review.
Please, share it with others if you found it helpful.
Please note: This post amongst others on the blog are built for both sharing valuable information about products as well as for monetary benefit. By placing affiliate links within the reviews I am potentially able to get money if you buy the product after clicking on some of the links in this article.
Thank you for supporting me and see you soon!