The world's second biggest domain registrar eNom has seen a steady decline in the number of registered domains in 2023 — they are loosing the competition.
Here's my review on eNom.com, and what I think is the best alternative.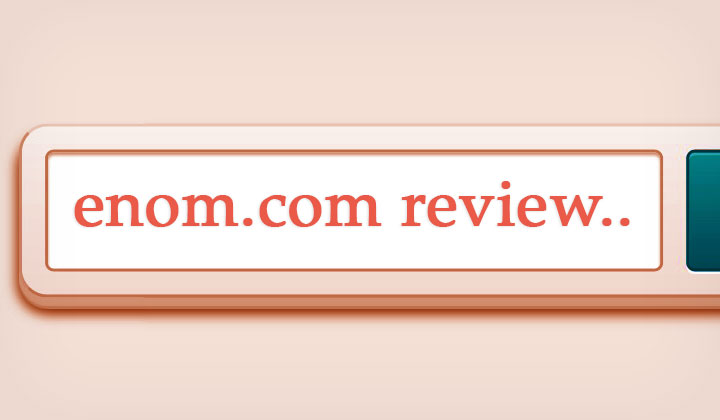 Basically there are registrars with (a) above average domain pricing or (b) those using upselling techniques to persuade you to pay more in the long run.
With eNom, they are pretty much both (a) and (b).
For a much better alternative registrar — check out NameSilo.
They have pushed down the cost of domains AND offer a fully featured service, with goodies like free WHOIS (domain contact) privacy for life.
So that everything is included in the price, you'll never be charged for any extra services, and domain renewal is always the same fixed, low pricing.
Let's compare the cost of eNom TLDs with NameSilo;
| | | |
| --- | --- | --- |
| Domain; | eNom; | NameSilo; |
| com | $13.95 | $8.99 |
| net | $16.57 | $10.79 |
| org | $14.75 | $10.79 |
| biz | $15.81 | $10.99 |
| info | $15.58 | $11.19 |
| me | $16.95 | $16.99 |
| mobi | $15.95 | $8.69 |
| us | $13.95 | $7.99 |
Also, do note that WHOIS privacy with NameSilo is free, eNom is $8/year.
eNom.com Review;
Domain owners are increasingly aware of the real cost of TLDs and how they add up from year to year. Registrars like eNom are those who suffer the most. This is because they are unable to change with the modern times.
Despite a huge decline in the number of active users, and registered domains, they have still so far managed to pull of a second place in the largest registrars ranking. But with 2 million lost domains moved to other competing registrar companies, within a year, it's only a question of time when they drop in rankings.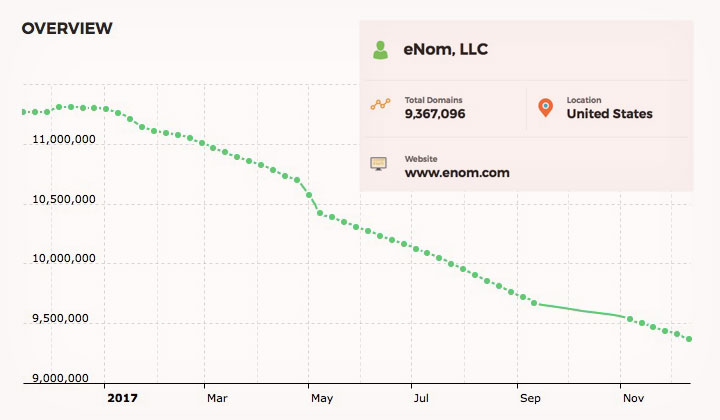 Statistics of registered domains for eNom, LLC — December, 19th 2017.
One of their strongest selling points is support from a massive reseller community, which does make selling domains convenient. For hosting companies for example.
And despite the decline, eNom remains a trusted domain registrar. But if you are interested in paying less — there are many much better alternatives out there.
What's your take on eNom, or did you benefit from this review?
All kinds of comments, as well as questions below please.
A kind note to readers — that posts & reviews on WebHostWhat often contains affiliate links when possible. This is means to support the activities and Tim, the author without making your wallet any heavier. And it's voluntary too. Thank you.