Looking for a free ExpressVPN 30 day trial? It doesn't exist.
What you CAN GET is 30 days for free on top of a regular ExpressVPN plan; through the "refer a friend" program where paid subscribers can share the offer with a referral link. Just use the link below to sign up. Working in December of 2023.
Here's mine: webhostwhat.com/short/expressvpn-referral-link
Read all the instructions below..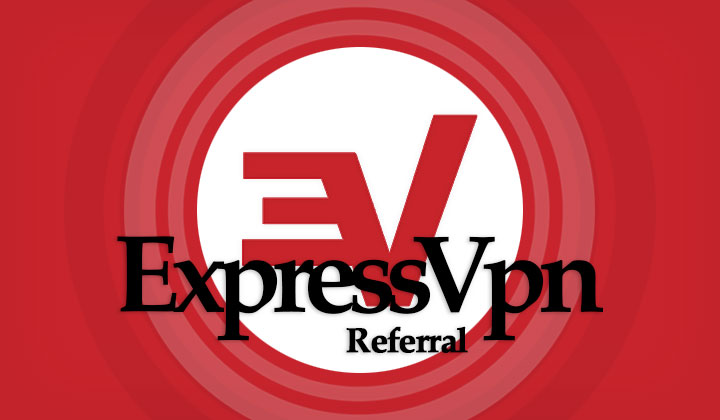 Index of Contents:
How Referral Link Works
Enabling the offer is very straight forward; here are the steps.
Step 1. Click once on the referral link above.
Step 2. You will be taken to the expressvpn.com front page.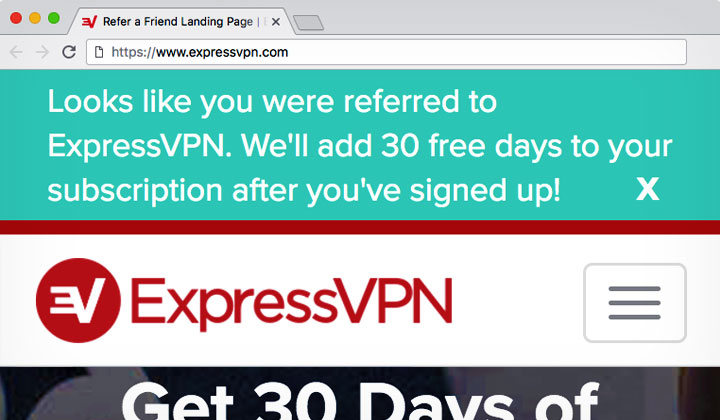 Step 3. You will see this message in green when the offer is successfully applied. If you cannot see the message; please see the troubleshooting section below.
–>> "Looks like you were referred to ExpressVPN. We'll add 30 free days to your subscription after you've signed up!"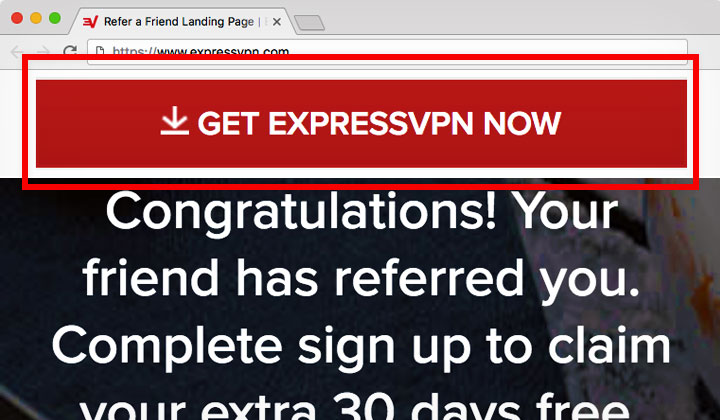 Step 4. Proceed with registration through the "Get ExpressVPN Now" button.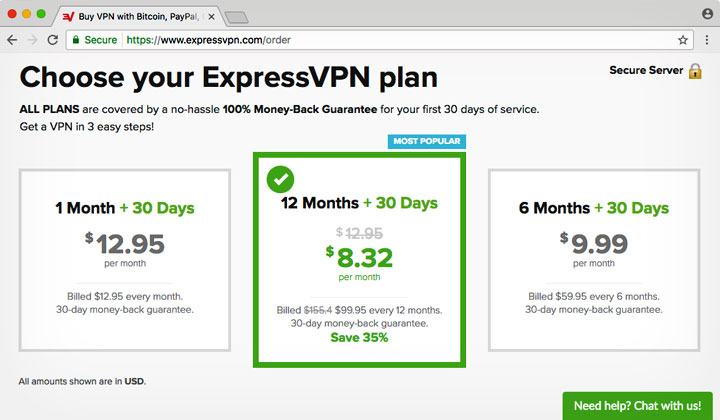 Step 5. Choose your ExpressVPN plan pricing; 1 Month, 6 Months or 12 Months.
The longer the subscription the more discount you will get and renewals will remain the same price. You will see "+ 30 Days" marked for each plan.
Step 6. Enter your email address.
Step 7. Proceed to payment; accepted methods of payment are credit cards (Visa, MasterCard, American Express, Discover, JCB, Visa Electron Delta, Diners Club) — PayPal — Bitcoin — and others such as WebMoney, AliPay, UnionPay, WeChat.
Step 8. Enjoy!
Good to Know:
The 30 days free is only valid once on first sign up. You can however use up two months and use the offer again with another email & payment method.
There are no special coupon codes or other secret discount offers; ExpressVPN is very transparent when it comes to pricing.
In the history of ExpressVPN; they have once had a Black Friday/Cyber Monday deal in 2016 which was announcened on their official blog. The promotion was free three months added extra for 1 year plans on first sign up only.
The "referrer a friend" promotion was also valid; so you could get 3+1 months free on the Black Friday offer. Good luck next year!
Troubleshooting
Here are common problems you may have with the referral link.
Can't see the green text/offer not applied?
Please, do not press the shift key when clicking the above link. Just click once as it is. If it still doesn't work use another web browser.
Registered before applying the referral?
If you already have a newly registered account but forgot to apply the referral link; you can get in touch with me through the contact form.
I can give you my VPN account email which you can use to contact ExpressVPN; telling them that you have a friend that is subscribed. But you forgot to use the link and so please apply the extra month afterwards.
Please note: do not give the link to this page or mention my website to them or they will likely refuse to apply the referral promotion.
Other problems, questions?
Please, leave a comment below and I'll be glad to answer your questions.

Refer a Friend Program
So ExpressVPN has a what is called a refer-a-friend program which is only available for their customers who are already subscribed to the VPN service.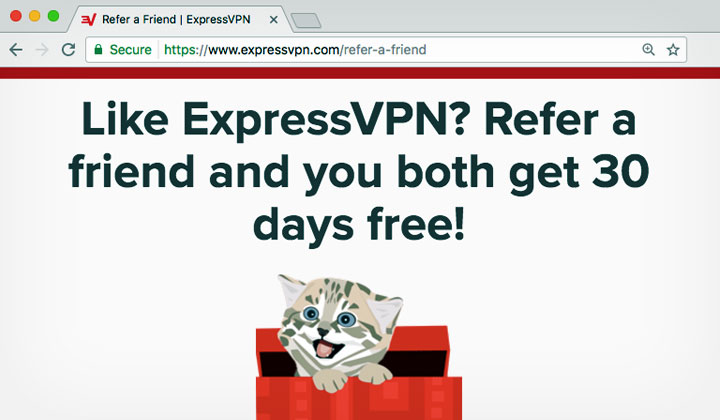 Through this program VPN users can recommend the service and refer their friends and others to sign up through a unique referral link.
The program is incentivized by offering 30 days free of service to both the referrer and the person being referred. In this case the former would be me.
Huge thanks for your kind support!

Free Trial
So what's with the free trial? Many other blogs as well as ExpressVPN's own website claims to offer a 30 day free trial — which is simply not true.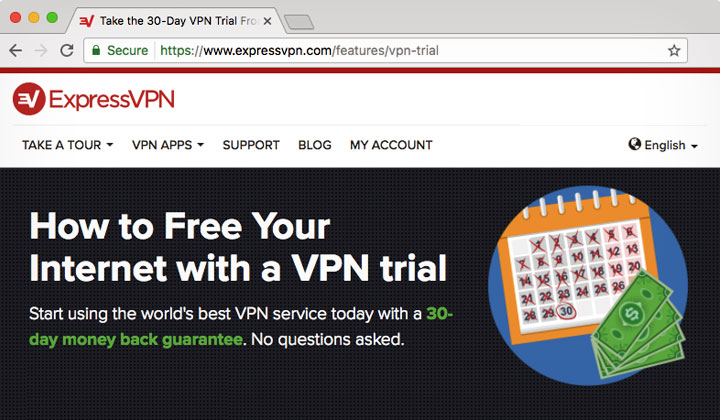 What this means is that you can get a refund once; but that is simply not the same as a free trial. And getting refunds is not such a fun past time that many of us would be willing to go through anyway.
So my suggestion is to save the trouble and just get the month free which is a pretty good discount anyway in comparison with the quality VPN you are getting.

About ExpressVPN
The ExpressVPN service was launched in 2009 and has been headquartered in the British Virgin Islands ever since. Over the years it has become one of the biggest Virtual Private Network providers. Mainly thanks to it's focus on high quality data center infrastructure; providing high speeds & high security.
Also with more than 145 VPN servers around the world they are amongst the most highly available providers. They have a strict no logging policy and the registration process only requires an email — furthermore many payment options are supported including the secure Bitcoin currency.
Features Include:
Easy to use VPN connection clients for all platforms including Windows, Mac, Linux as well as smartphones and wi-fi routers.
Access to 94 country locations (& IPs)
Quick 24h support by chat or support ticket
Three simultaneous connections allowed per account
With no transfer limits bandwidth is unlimited
No logging policy and anonymous registrations permitted
Money back guarantee of 30 days
Hope this helps my friend and questions, comments welcome! Thanks!
Click here to find out more about ExpressVPN.