GoDaddy domain registrar, is famous for massive advertising campaigns backed by huge profits. It's also expensive in the long run, and heavy on up-selling.
Wake up and smell the coffee with best GoDaddy alternative in 2023!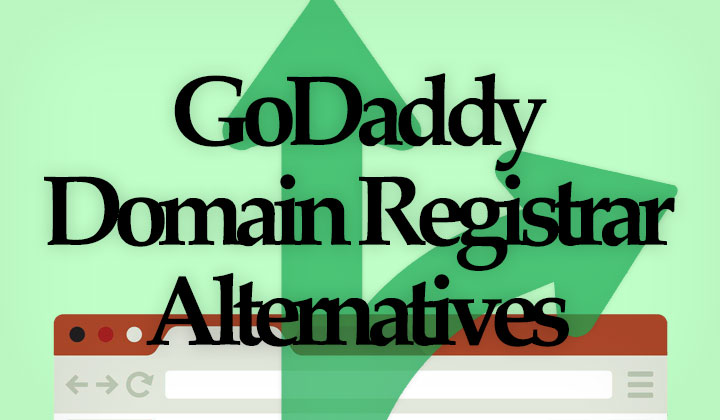 Forgetting for a moment, that GoDaddy is trying to sell you privacy protection, additional domains, email addresses, commercial SSL, hosting, search engine rankings and anything between heaven and earth on domain purchases.
The biggest frustration many have is domain pricing, where you get low-cost one year offers only to end up paying above average on renewal.
A unique alternative to solve all this, and more — NameSilo Registrar.
Transparent & fixed low-cost pricing;
Obviously most people want to keep their domain name, which is why renewal pricing matters the most. And it's where GoDaddy loses to competition.
Answer to this, is fixed pricing for register, renewal & transfer. NameSilo not just does that, but also keeps the cost of domain names very low.
Fully featured without up-selling;
Even more than with expensive renewals, GoDaddy is making money by selling extra services that you didn't plan for or knew, that you would need to pay for.
Good example is domain WHOIS privacy, which is nowadays very common to protect your identity online. GoDaddy will charge you $7.99/year, where NameSilo is free.
It's best practice to stick with a registrar like NameSilo, that doesn't up-sell, or up-charge and keep hosting & domain services separate.
GoDaddy alternative pricing;
An effective way to compare registrars, is their price of renewing domain names. Let's see what choosing an alternative can save you in cost.
Click here for full NameSilo price list.
| | | |
| --- | --- | --- |
| TLD | GoDaddy | NameSilo |
| com | $14.99/yr | $8.99/yr |
| net | $17.99/yr | $10.79/yr |
| org | $19.99/yr | $10.79/yr |
| biz | $20.99/yr | $10.99/yr |
| info | $19.99/yr | $11.19/yr |
The difference is striking, but do note that there are no other registrars that can compete in both price, and service on the same level.
Another thing that I personally dislike about GoDaddy is that you cannot e-mail them with simple, support questions. Instead you have to call and I often end up not bothering. With NameSilo I can drop them an e-mail at any time of the day and receive a timely, informative response for any issues small or big.
They are not only considered as one of the best GoDaddy alternatives, but their domain portfolio continues to grow rapidly, now with more than 1 million registered.
What's your favorite GoDaddy domain registrar alternative in 2023?
Let us know in the comments — questions welcome too.
Not that it would affect your experience of browsing the site in any way, but some of these posts do contain affiliate links. It supports my work with aim to bring value to content. My biggest, humble thanks for voluntarily helping me out! Tim.