In this guide I will answer the question; does GoDaddy support free SSL and the popular LetsEncrypt (or Let's Encrypt) certificate authority..?
Getting your site on free & secure HTTPS is a must in 2023 so read on..!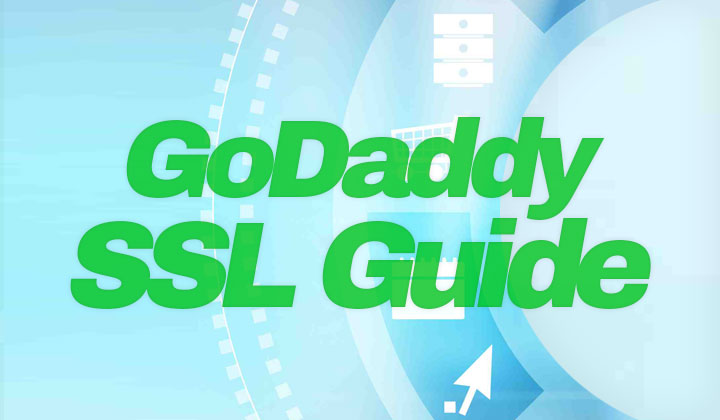 GoDaddy runs a big business on commercial SSL certificates, one it doesn't want to give up with free SSL. As a result, there is no support for LetsEncrypt or other free HTTPS solutions (see GoDaddy supported SSL certificates).
Although Google favors HTTPS secured websites, most users of GoDaddy hosting are missing out on the benefits because of overly expensive SSL certification.
Solutions to free SSL;
Luckily many modern hosting companies support free SSL and the simple solution is to move your site to a better hosting company (see list of free SSL web hosting).
The other option is the "ultimate hosting plan" which is GoDaddy's premium hosting plan that offers first year SSL certification for free.
Simply put — GoDaddy is far from affordable and relies on customers who can afford to pay the bill or are not aware of the importance of SSL.
I would recommend "FastComet" which offers a free site migration service.
GoDaddy compared with free SSL hosting;
Let's have a look at what you are (or could be) really paying for…!
| | | |
| --- | --- | --- |
| Product | GoDaddy | FastComet |
| Hosting (Initial) | $2.99/mo | $3.99/mo |
| Hosting (Renewal) | $7.99/mo | $3.99/mo |
| SSL Cert. (Initial) | $55.99/yr | Free |
| SSL Cert. (Renewal) | $69.99/yr | Free |
| COM Domain (Initial) | $0.18/yr | Free |
| COM Domain (Renewal) | $14.99/yr | Free |
| Website Migration | $99.99 | Free |
| Website Backup | $1.99/mo | Free |
Doing research on free SSL & GoDaddy — it became obvious that moving to a hosting company like FastComet (read about the free migration service) not only saves you a ton, but you also get better service & support along with it.
While GoDaddy might seem cheap at first, you can easily end up paying more than $15/month for basic hosting features, where FastComet includes everything for a lifetime price of $3.95/month; including easy LetsEncrypt support on cPanel.
GoDaddy HTTPS & Let's Encrypt support;
If you want to set up free LetsEncrypt with GoDaddy, your best chance is to use VPS or dedicated server hosting (see Let's Encrypt install instructions).
But still you are pretty much on your own. Remember that LetsEncrypt certificates need to be renewed every 90 days and you need to setup automatic renewal.
That's the very reason why manually uploading the certificate in cPanel with basic hosting plans is not a good idea. It's manual work and will interrupt your website operations each time. As for WordPress hosting you have no access to cPanel so this is not possible in any viable way.
If you do decide to obtain a commercial SSL certificate from Godaddy, you are however getting high security and good quality. Thanks to so called "EV SSL" it will turn the website visitor's web browser bar green on HTTPS for increased trust and you can also get a McAfee SECURE trustmark for your website.
GoDaddy introduction to SSL;
When doing business on the web, make sure that bad guys can't snatch sensitive customer information, that's where SSL & HTTPS comes in.
Short for Secure Sockets Layer, SSL is the standard security technology that encrypts communication between the user and the web server. This encryption ensures that usernames, passwords, credit card information and other important data can move from user to server without the risk of being intercepted.
It's a secure HTTPS channel that sensitive web data can pass through. SSL is used by millions of websites to protect online transactions and customer data. When information is encrypted by SSL, only the intended recipient can read it.
Keeping customer information safe from harm is absolutely critical. If a website ever asks its customers for usernames, passwords, credit card numbers, contact information or other personal data; reputation depends on protecting them.
Not to worry though, GoDaddy SSL certificates use the world's strongest encryption and provide the critical layer of security customers need. Get a SSL certificate to protect your customers, and to protect yourself.
Thanks for reading;
And that covers free SSL certificates and LetsEncrypt support on GoDaddy.
Need help getting your website secured with HTTPS?
GoDaddy or related comments below are always welcome.
Notice; some of the posts, reviews and guides on webhostwhat.com may contain affiliate links. This is a way to support the running costs of the blog as well as the author himself. No extra fees are ever added to such affiliated purchases. Thank you for the visit!