Do Grammarly Premium features win over free ones? Let's have a look!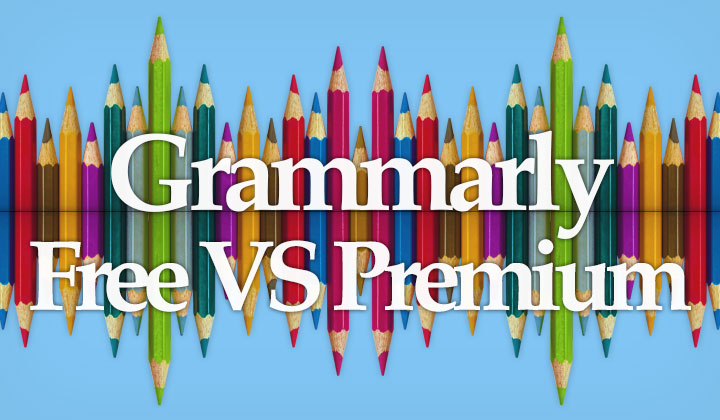 It's obvious that Grammarly is the most well known writing-enhancement platform, and grammar checker. As well as the most popular proof reading tool today.
And no doubt, their free version pales in comparison to the premium version, which is "success at a low-price" according to this article on the Grammarly blog.
But there are also those who are fine with free features.
Grammarly Premium VS free comparison;
| | | |
| --- | --- | --- |
| Grammarly checks for; | Free | Premium |
| Spelling | YES | YES |
| Basic grammar | YES | YES |
| Plagiarism (details) | NO | YES |
| Advanced grammar (details) | NO | YES |
| Vocabulary suggestions (details) | NO | YES |
| Genre-specific styles (details) | NO | YES |
As you can see, free accounts are limited to basic spelling and grammar checks.
It doesn't mean that it isn't good value. Still the spell checker is probably better than the one that comes ready with your OS, and the grammar feature will still be very useful for non-advanced writers. If blogging is just a hobby for example.
Other Grammarly Premium features worth considering;
Write, save & check all your documents in the Grammarly cloud, where you can access your writings with multiple devices.
Use both native desktop (Mac & Windows) Grammarly apps together with the web browser plugins (Firefox, Chrome, Microsoft Edge, etc).
Advanced contextual grammar and spelling checks
Quick access to Grammar rule explanations, word definitions & synonyms
Support for Microsoft Office products.
Maintain your personal dictionary.
Receive periodic, useful statistics of your writing progress by email.
What Grammarly premium users have said;
This is what they claim themselves that users are reporting after signing up for their premium grammar checking service…!
76% found that writing became more enjoyable
99% of students saw an improvement in their grades
85% became better writers
Pretty compelling arguments — don't you think?
Nevertheless… you won't know for sure before you — try it out.
So what do you think, Grammarly free VS premium, which one wins?
Questions & comments welcome in the below box.
And btw; some of these posts, reviews, and comparisons contain harmless affiliate links. Placed in content having done my best not to be influenced by them. So that I can benefit in exchange for something others are mutually benefitting from (hopefully).
Thank you for the support & share with your friends if possible.