One of the leaders in green web hosting is the GreenGeeks company, which runs it's servers on renewable energy. And now for added value host on HTTPS for free.
GreenGeeks has announced free SSL with Let's Encrypt in 2018!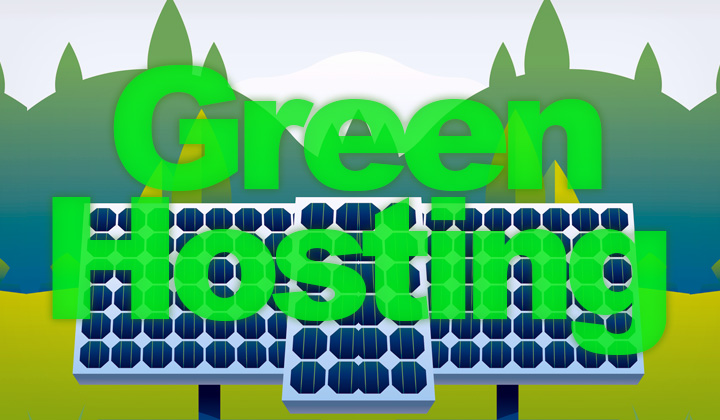 The massive web hosting industry leaves a big footprint on our environment, and choosing a green hosting company is more important than ever.
Wind & solar powered — GreenGeek has a unique solution to combat environmental pollution and provide quality, affordable hosting with high-tech servers in Chicago, Phoenix in the USA, Toronto in Canada and Amsterdam in Europe.
Besides going green, online security is of top priority. While Google is rewarding websites that are securing their websites with HTTPS, GreenGeeks is offering it for free through the Let's Encrypt free SSL certificate initiative.
This is the announcement from GreenGeeks;
Let's Encrypt Wildcard SSL now available!

GreenGeeks is proud to announce that we have launched support for Let's Encrypt Certificates, allowing website owners to adopt HTTPS free of charge. We will only be provisioning Wildcard SSL as it significantly simplifies the securing of websites with multiple sub-domains.

As many of you know or may not know, Google is advocating for a more secure Internet. They have announced in early July 2018 they will begin to mark websites 'Not Secure' in their Chrome web browser.

Not having HTTPS enabled means you will lose visitors.
For the time being, you are not enable the SSL certificates by yourself. Instead, contact the GreenGeeks support team and they will enable it for you.
Please note, that SSL certificates from Let's Encrypt (also known as LetsEncrypt) have a shorter validity period than commercial equivalents, 90 days in total. This is not a problem however, as renewal is completely automatic and worry-free.
Green Hosting in US, Canada & Europe;
Commercial SSL certificates are often very costly, and require a unique IP address which adds further cost. The certificates from Let's Encrypt however, are domain-validated which means that it simply checks that the user is on the right domain name and therefore, doesn't  require expensive hosting solutions.
In fact, shared web hosting on GreenGeeks starts from $3.95/month with a free domain name included. An affordable solution for hosting on HTTPS.
The move brings high value for those looking for green hosting in United States (US), Canada and Europe (EU). The European server location is most convenient for customers in countries like the United Kingdom (UK), Germany, Iceland, Italy, as well as The Netherlands (Holland), where the actual data center is located in.
The GreenGeeks company provides the following web hosting products for WordPress and other sites (all of which support free SSL certificates from LetsEncrypt);
Shared Web Hosting, WordPress Hosting, Reseller Hosting, VPS Hosting, Dedicated Servers as well as their own Website Builder that's great for beginners.
Get green hosting with free HTTPS/SSL on GreenGeeks here.
Any questions about Let's Encrypt and free SSL certificates?
Or about green hosting companies in Europe, Canada, US, like GreenGeeks?
Comments are most welcome below, thank you!
And please note, this review and post is affiliated with GreenGeeks where I am eligible to monetary benefit through any potential purchases made through clicks from my blog. This supports my work and is free from additional cost, as well as voluntary.