The dream of free hosting could be reality with DreamHost's popular hosting service; this guide explains the details on free trials and hosting freedom in 2023.
Or click here if you are ready to try out DreamHost hosting now.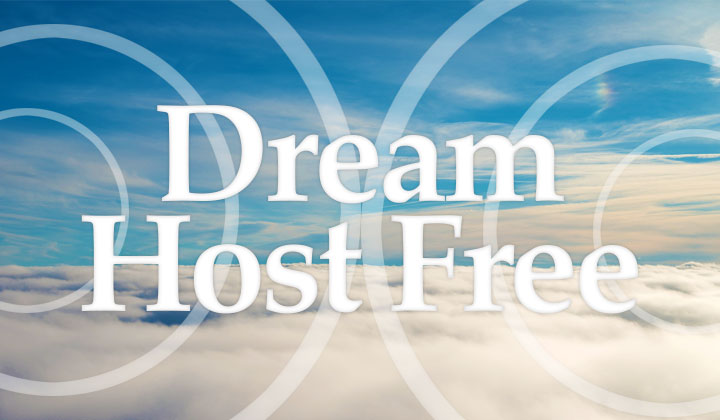 This is based on my research and personal experience as DreamHost customer!
DreamHost is one of the few companies that have managed to stay user friendly despite their huge size and success as a hosting company with more than 1.5 active websites hosted to date. While pay-later trials are not available they have some viable options for anything from completely free hosting to long risk-free trials.
Just a few things to look out for so read on!
97-day DreamHost Trial
Because DreamHost has a 97-day money-back guarantee, it also means that you have plenty of time to decide if to stick with their hosting or not.
At least a one month plan purchase is required as free trials don't exist.
However, this is only available on the shared hosting and WordPress hosting plans — not valid for VPS or dedicated hosting.
While getting a refund can be bothersome with many companies; the process with DreamHost is free from friction. These are the quick steps:
1. Go to account panel and the 'Billing & Account' section.
2. Under 'Manage Account' just select 'Close Account/End All Hosting'.
The days left on your trial is clearly displayed and no questions will be asked when you cancel. Knowing the kind of company they are.. transparency and your satisfaction is on top of their list of service priorities. On top of that the funds are promptly refunded to your PayPal account or directly to your credit/debit card.
Be warned! They are running a business and one day late will be too late.
The only exception to watch out for is that domains are not covered within the guarantee (you will have to purchase it for yourself at their price convenience) and that checks, money-order payments are also not covered.
Tip: Use your own free domain if you want to be sure there is no charge!
Student Programs
Now is a good time to go back to school! DreamHost has an educational discount program and it's one of the ways for "poor students" to get the lowest price possible.
This is not a year-long promotion but it's one of the regular ones so you will need check the link above for the current offer period.
Tip: Unlike other hosting; an .edu email address is not required for proof.
Free DreamHost Web Hosting
Nothing comes without lifting a finger but now is a good time to remember your friends who might not be blogging just yet. Not to mention the staggering 50% of business owners without a website.. yet.
Because by referring friends, colleagues to DreamHost you can earn $97 per sign up directly deposited to your account funds for paying your hosting fees.
If you can get 3 friends to sign up; that's 3 years of 100% free shared hosting to start with. So where are those friends when you need them?!
Simply sign up to become an affiliate (a website address with a real blog is required to participate) and receive a referral link like this:
https://www.dreamhost.com/r.cgi?1365739
And if someone signs up for a one year hosting plan through that referral link; you are good to go after a 97-day holding period.
DreamHost Promos
This is pretty much all you need to know about promotions.
DreamHost affiliates receive special promotion links they can share with others to offer a discount and you'll see these around. But this is not the cheapest option.
Simply go directly to their official promo page and whatever is currently the best available hosting discount will be directly accessible through that page.
This will also be a cheaper way to get your free trial activated.
Update: I've contacted them concerning cloud hosting; the answer was:
Currently, our money back guarantee only extends to our shared hosting plans.  All other plans are billed monthly so you are free to cancel at any time.  We do not offer a money
back guarantee on our cloud hosting but you would only be billed for the time you use it.
Any other free or free-ish DreamHost tips?
Comments are most welcome & I'm glad to answer questions!
Note to readers: The articles and posts on WebHostWhat may contain so-called affiliate links that carry the potential of producing financial benefit to the blog owner through affiliation with third party companies. This is of no cost to you and support is also voluntary in the form of cookies stored in your browser.
I also want to thank all my readers and I promise to do my best in writing as sincere and useful content as possible. Cheers to all!