Looking for a HostGator alternative in Europe? I've got good news!
You can get quality & affordable UK, Netherlands and Germany hosting, and save with free features that would normally cost you extra with HostGator plans.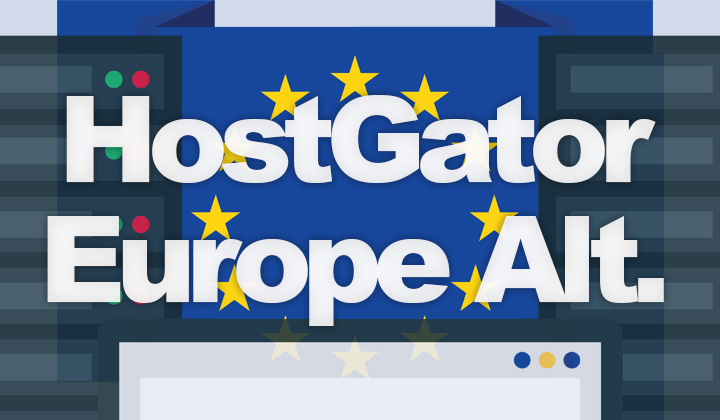 Looking at what HostGator has, what they could offer better and how could they be more affordable — there's one alternative hosting company I know that can offer all that and a selection of different country locations in Europe;
Check out feature rich FastComet Hosting with 3 Europe data centers.
Get the best location depending on your geographic;
United Kingdom, London
Netherlands, Amsterdam
Germany, Frankfurt
But what I like about them most, is their transparent service, offering a feature rich service without added cost — unlike HostGator which charges for add-ons.
So what makes them the best HostGator alternative in Europe?
Lifetime flat pricing;
No upcharges, you get the same affordable price throughout the life of your website. Not just a one-time offer with expensive renewal like with HostGator.
Lifetime free domain;
Get a free domain for every hosting plan, not just for the first year but for as long as you have your site hosted with them.
And that's not just the typical .com, .net, .org, etc. top-level domains, but also European names are included in this permanent offer;
.co.uk for the UK ($10.99/year value)
.eu for Europe ($12.99/year value)
.nl for Netherlands ($7.99/year value)
.de for Germany ($7.99/year value)
And there are more domain extensions too!
Fast Europe hosting;
Besides a choice of three server locations in Europe, your website is hosted on fast SSD technology, and they provide ready caching and speed-up solutions to WordPress and all other kinds of websites.
On top of that, you also get a free CDN (Content Delivery Network) that's easy to setup. For optimized page load times to all European countries, like Ukraine, France, Spain, Sweden, Norway, Finland, Poland, Italy, Romania, Belarus, Greece, Bulgaria, Hungary, Portugal, Austria, Czech Republic, Ireland, Lithuania, Latvia, Slovakia, Estonia, Denmark, Switzerland, Belgium, Turkey, Slovenia, Luxembourg, Malta and pretty much to any corner of the world..!
And not forgetting.. Free 14-day trial;
Unlike HostGator which relies on their money-back guarantee, why even bother when you can get a free trial without a credit card (here is the link).
If you are not happy with FastComet, fine. But I'm convinced that it's pretty much unmatched value and the best HostGator alternative in Europe.
Any questions, or concerns about Europe web hosting?
And what's your experience with HostGator, comments please!
Please note; The above mentioned yearly value of top-level domain names is based on the current pricing of the GoDaddy registrar.
Also I want to be absolutely clear that some links, but not all of them, are affiliated with companies, services, products, etc. This is to support me financially but it is my most sincere  wish that the benefit is mutual. Much thanks, Tim.