HostGator offers cheap hosting with hard to resist coupons for first term only, and the price increase is steep. Truth is that HostGator is too expensive.
Here's my opinion and solution on this issue!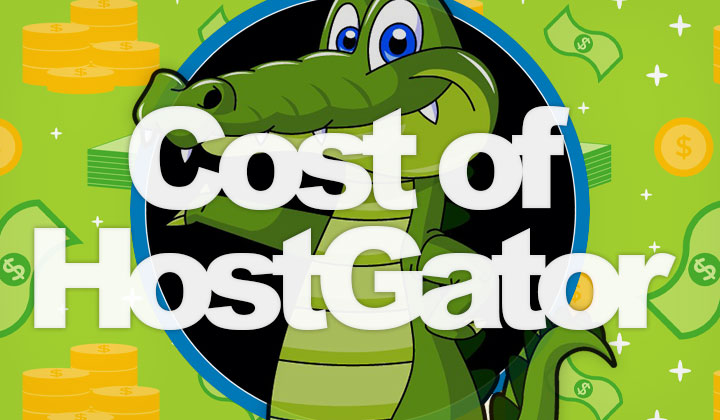 The strength of HostGator is in it's known brand, not in it's pricing which is not only increased on renewal but is heavy on up-selling with domain name fees, commercial SSL certificates, backup services & firewall protection add-ons, etc.
But you can get MORE than on HostGator, for a low flat price, for a lifetime.
Check out the low pricing and rich features you get with FastComet.
Let's do the math on HostGator VS FastComet;
HostGator Baby Plan;
cheapest 3 year plan at $5.95/month
plan renews at $9.95/month
SSL certificate $1.67/month
backups $2.00/month
domain 1.08/month
— First term = $9.03/month
— Second term = $14.7/month
FastComet StartSmart Plan;
cheapest 3 year plan at $2.95/month
plan renews at $2.95/month
SSL certificate FREE
backups FREE
lifetime domain FREE
— First term = $2.95/month
— Second term = $2.95/month
HostGator is too expensive if looking for cheap, easy & reliable hosting, considering the math and fact that FastComet provides high-performance hosting.
And that's just the tip of the ice-berg. You can get pretty much all the HostGator add-ons for  free like site builder, content delivery network, malware protection, etc.
And that comes with quality round-the-clock support.
Truth is that HostGator is getting old, yet the brand power is keeping them afloat. And I think it's time for a fresh change. Instead of hiding behind a big corporate name, with FastComet you know the face each and every person behind the team.
I could go on and on. But if you think HostGator is too expensive, I suggest this;
Grab a free 14 day of trial of FastComet hosting under this link.
There's not much to loose, is there.
Questions about HostGator price increase or anything from cheap to expensive hosting solutions? I have plenty of experience, and happy to answer them!
Oh and not forgetting, you may interested that some of the reviews and posts contain affiliate links that may potentially convert to financial support of this blog.
Thank you so much for your visit. David.