This is my research on how to get a free trial with HostPapa in December of 2023; the easy to use global hosting company founded 2006 in Canada Ontario.
Click here for process on 30-day free HostPapa trial.
What else can you get for free?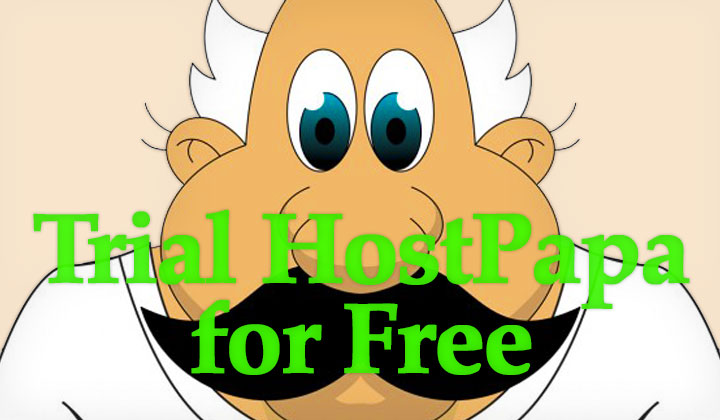 Read on for more detailed instructions!
Free HostPapa 30 Day Trial
The route to trial HostPapa's services is their 30-day money back guarantee; a semi-free solution which covers all of their hosting plans.
This means that you will have to pay first and if you're not satisfied your paid funds will be refunded in full with some exceptions (read below).
No questions asked; simply fill in the cancellation form in the hosting control panel under the My Services section. Refunds should be dealt with swiftly or you may contact live support staff around the clock if you are in a hurry.
Important to Know!
Late cancellations beyond the 30 day period are mostly not accepted
Make sure you read the cancellation policy of the 30 day trial
Free domain names are not included in guarantee — please signup with a free domain name to start with to make sure you are not billed later.
Or just use your own domain or subdomain if you have one.
Also paid SSL certificates are not included; however HostPaPa already offers free SSL certificates for all users (no brainer).
Be aware that initial hosting term is cheaper than renewal pricing; starting with a longer plan initially will be cheaper if you choose to renew.
Demo of Hosting Control Panel
The hosting control panel used by HostPapa is cPanel; a popular and easy to use system used by most modern hosting companies to manage all hosting operations.
You can trial the cPanel interface before sign up; over here.
This includes creating email accounts, transferring files to the server, installing WordPress with an easy 1-click system and anything else needed!
And that's it! Your best chances for a review trial of the service.
Any comments or suggestions? Welcome below as usual!
Please note (1); the money-back trial guarantee covers all HostPapa hosting plans including Shared Web Hosting (Starter, Business & Business Pro), VPS Hosting (Plus, Pro, Premium, Ultra & Extreme), Reseller Hosting (Bronze, Silver, Gold, Platinum, Titanium) and likely other plans as well.
Please note (2); a similar money-back guaranteed cancellation policy for free trials exists for all of their global web extensions such as HostPapa.co.nz, HostPaPa.in (India), HostPapa.com.mx (Mexico), HostPapa.com.au (Australia), HostPapa.eu (France, Germany, Italy, Portugal, Spain, etc.), HostPapa.co.uk (United Kingdom), HostPapa.com (Global & USA), HostPapa.ca (Canada).
Notice of affiliation: Some of the companies presented in the posts are affiliated with WebHostWhat; where applicable affiliate links will be present which can convert to commissions through sales referred through the article in question.
You always have my biggest thanks & appreciation for your support.