Follow these step-by-step instructions to review Alibaba Cloud services like web hosting, cloud servers (VPS), storage, CDN, etc. with a free trial in 2023.
Use this generous AliCloud offer for a two months free review — enjoy.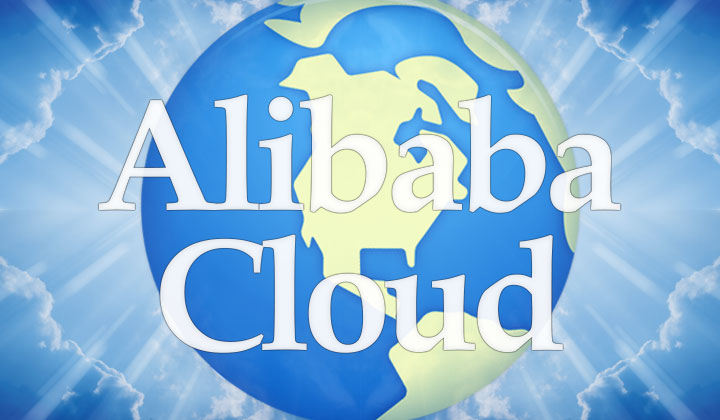 Please note that depending on the AliCloud service a different amount of credit is assigned for your free trial — the limit of validity will always be 2 months.
$250 of use for these services;
Alibaba Cloud CDN
ApsaraDB
Anti-DDoS Service Pro
Object Storage Service & Table Storage
Server Guard & Web Application Firewall
$50 of use for these services;
Elastic Compute Service
Server Load Balancer
Virtual Private Cloud
About Alibaba Cloud web hosting;
The free trial doesn't cover basic web hosting. You need to use the "Elastic Compute Service" to create a server to host websites on AliCloud servers.
You can also run Alibaba Cloud together with RunCloud "PHP server control panel" for much easier web server management.
Or check Cloudways if you need managed cloud hosting with free trial.
Alibaba Cloud Free Trial
Follow these detailed step-by-step instructions to obtain your free trial of Alibaba Cloud services valid for 2 months — make sure to follow each step.
Step 1. Make sure you are not logged into alibabacloud.com
Step 2. Click on this referral link to start your free trial account.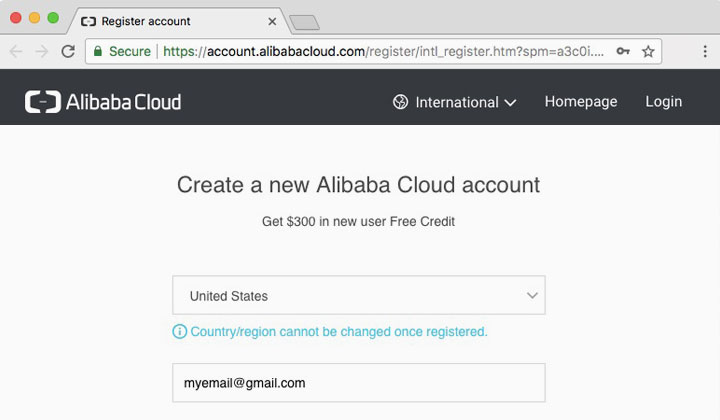 Step 3. Fill in your account details & country of registration.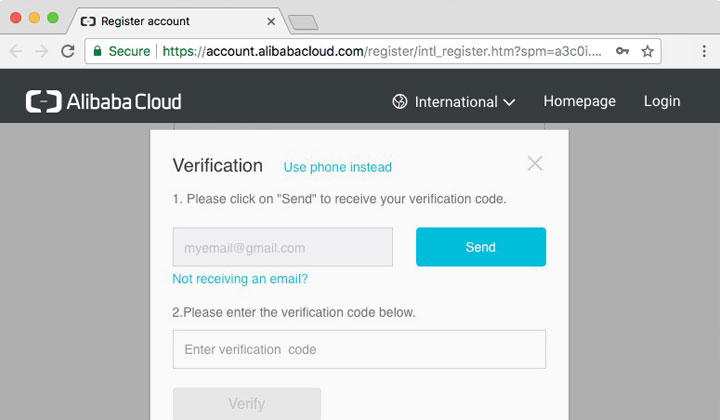 Step 4. Go through email address verification.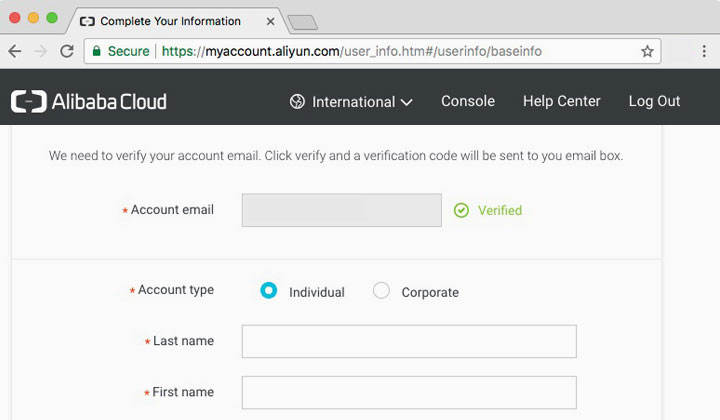 Step 5. Add your billing address details & verify mobile number.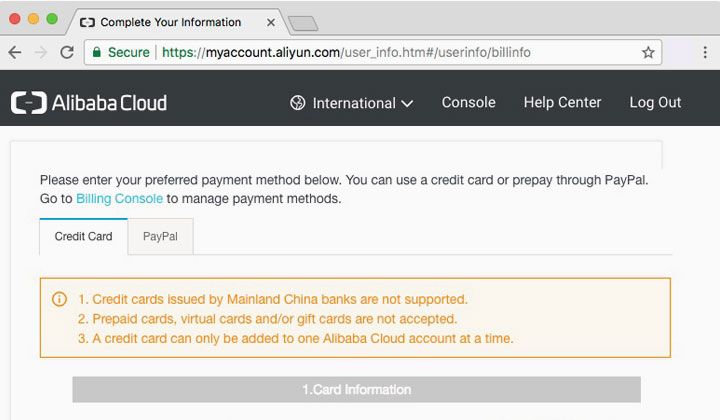 Step 6. Add your payment method, either credit card or PayPal.
Please note; in my experience you can use pay-as-you-go payments for Alibaba cloud services with PayPal verification. At least try first if you prefer PayPal.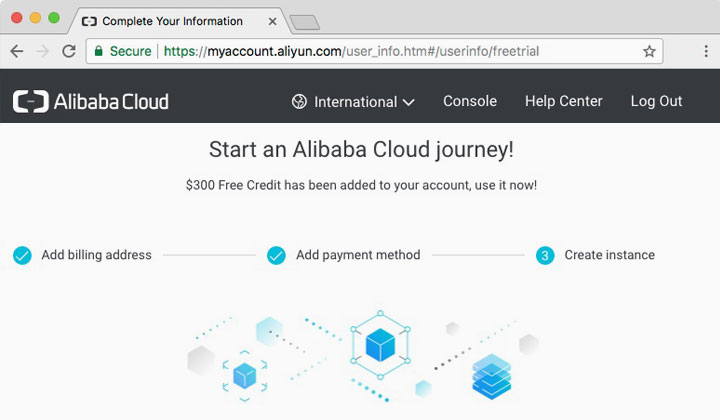 Step 7. Trial worth $300 of free credit has been added to your AliCloud account.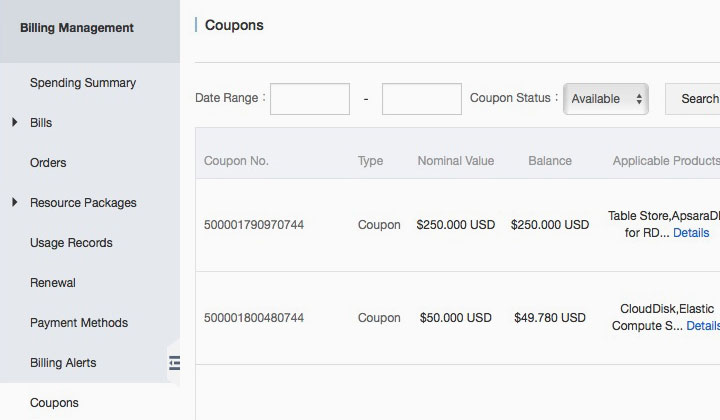 Step 8. Go to "Billing Management", "Coupons" to see your free credit balance
These funds will be automatically deducted from coupon credit when purchasing Alibabacloud.com services. And be aware that the previously set payment method will be automatically charged if you run out of credits.
Remember, you have separate amount of credit depending on service.
Do note that in June of 2023, the program is called "refer a friend" and has improved benefits such as $5 or $10 credit that never expires.
And that's it for the review.
Questions about the free trial for reviewing Alibaba Cloud Services?
Also comments on anything AliCloud related most welcome.
And do note; some of the reviews, and posts on WebHostWhat may contain affiliate links which supports my efforts to create useful content. This is free of any additional cost to you. A big thanks to all readers!