Don't Miss this Chance to Join LayerStack with a coupon code for HK$500.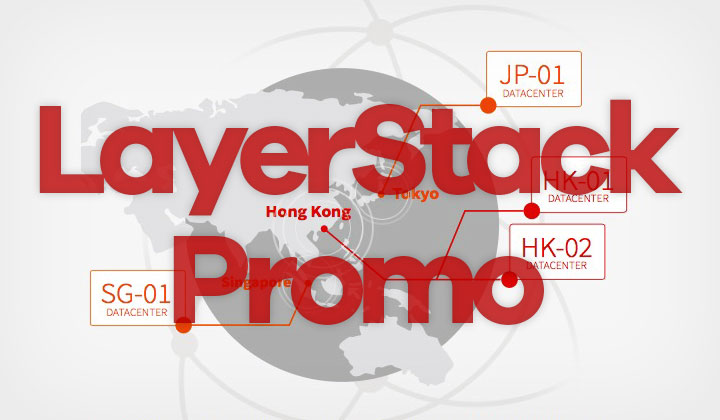 Important, please note..! You must sign up on LayerStack here with your PacHosting registered email address first to redeem this coupon code discount offer.
Enter code "JOINLS" at checkout
According to LayerStack, terms for this discount offer are;
This coupon code is only valid to new LayerStack account that signup with PacHosting registered email between 12th Sep 2018 and 21th Sep 2018.
This coupon code is only available when the PacHosting account is created before 12th Sep 2018.
This coupon code is valid until 30th Sep 2019.
This coupon code is only eligible for purchasing Cloud Servers or CloudNet in LayerStack.
This coupon code can only be redeemed once and will only work on one product item.
Discount applied in the shopping cart upon checkout.
This coupon code has no cash value.
This coupon code cannot be sold, transferred or assigned.
This coupon code is not available to service renewal.
This coupon code shall not be applicable to any other promotions at the same time.
This coupon code is subject to these terms and conditions.
LayerStack reserves the right to amend and explain the promotion without any prior notice.
In case of any dispute, decision of LayerStack Limited shall be final.
And that was the promotional LayerStack coupon code from Pachosting.
Current date is September, 2023. Please note however, that this promo is set to expire in 2018 and not guaranteed to work. Thanks for understanding.
Comments, questions on LayerStack offers, discounts?
Your input can be left in the box below!
Your voluntary collaboration is appreciated, by leaving the cookies after clicking any of the possible affiliate links on this website. Cheers, Tim.