Looking at the price of web hosting, it's easy to forget domain costs which easily add up. While uncommon, a host that offers a lifetime free domain can be much cheaper than low-cost hosting that doesn't — read on to find out more!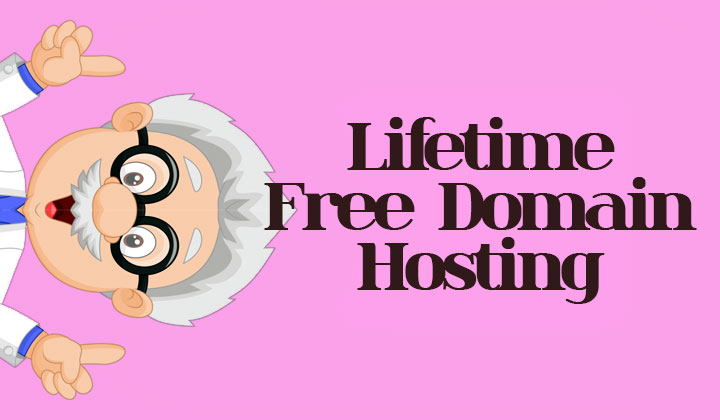 It's a good idea to be wary of hosting quality and if the offer is the real deal. In most cases cheap "free first year" domain hosting ends up more expensive.
I recommend FastComet hosting — why?
As a straightforward web hosting company, they will save you a bunch with transparent pricing and a free lifetime domain included on all plans.
Reason 1. Cheap fixed pricing at $3.95/mo both sale price and renewal.
Reason 2. Free domain name included with hosting, for a lifetime!
Reason 3. Free domain includes transfers, use your old domain free.
Reason 4. Free SSL (LetsEncrypt) certificates for unlimited domains.
Plus a whole lot more…
Like fast SSD, 24h quality support by live chat and toll-free phone, free website migration, WordPress security & optimization solutions, cheap pricing, etc.
It's the best low-cost hosting I can safely recommend.
Good to know about FastComet free domains;
All hosting plans are restricted to one free domain per account, either newly registered or your old domain transferred to FastComet.
Available free generic TLDs to register are: com, net, org, biz, info.
Available free country-level TLDs are: in, co.uk, us, eu, ca, es, ru, cn, nl, de.
Domain privacy is to protect your domain WHOIS contact information is available as an add-on for $9.95/year, which is not cheap.
While FastComet has a 45 money-back guarantee; the price of domain registration cannot be refunded and will be deducted from cost of hosting.
Also there are many other TLDs available to register. Many for which first year sale promotions are available such as… ws, us, eu, mx, ca, bz, pw, cc, cymru, nz, sx, sc, mn, vc, la, gdn, forsale, email, dentist, fun, haus, kitchen, lawyer, kaufen, immobilien, host, degree, date, camera, cash, business, blue, bike, city, college, dance, credit, cool, consulting, life, loan, ski, store, site.. (more than 300 in total).
For the basic StartSmart plan you'll miss the free domain offer if you choose a non-free domain name. With ScaleRight & SpeedUp plans you can take benefit of both worlds because they support unlimited domains, and websites.
Read more on FastComet and their lifetime offer here.
More questions about complimentary domains & cheap hosting?
Your input is much welcome in the comments box below.
And a kind notice; WebHostWhat and it's posts are at times subject to links that are affiliated with other services. This is complementary support for my blog. But just for visiting, having a read, thanks so so much & please come again!