These are step-by-step instructions on getting a free trial server with Linode for up to 4months by using the Linode referral link; for a value of $20 in 2023.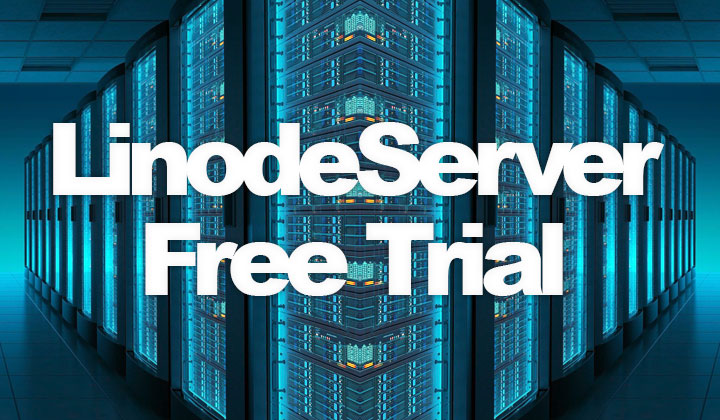 This is a working method for the month of December in 2023..
Please note that this offer is strictly valid for new signups only; so make sure to go through each step carefully so that you don't miss this only chance to obtain the free trial. You have been warned.. the backend isn't the most user-friendly!
Steps to Linode Free Trial
Step 1. Open the Linode referral link first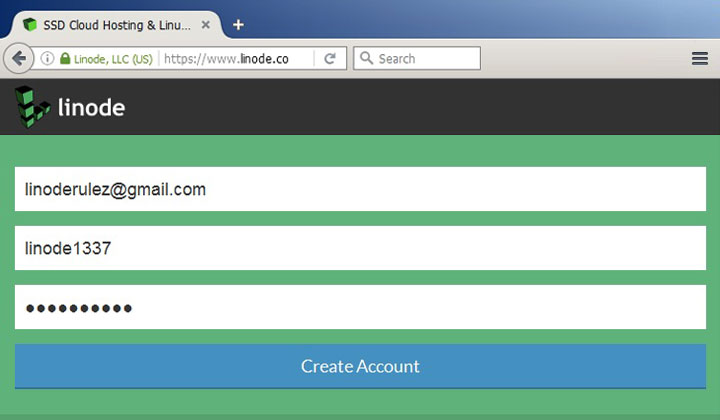 Step 2. Proceed to create a new account on Linode
You will se regular Linode.com front page; nothing different yet!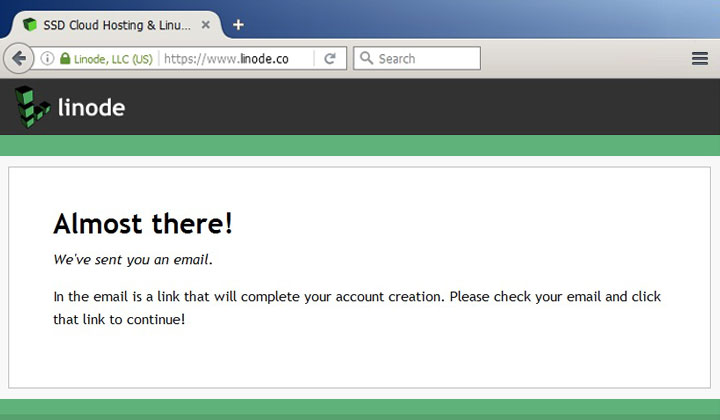 Step 3. You will be sent a confirmation email to your inbox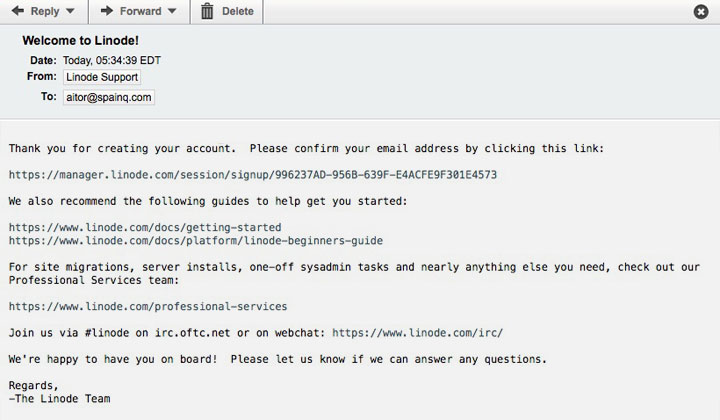 Step 4. Check for confirmation link in the email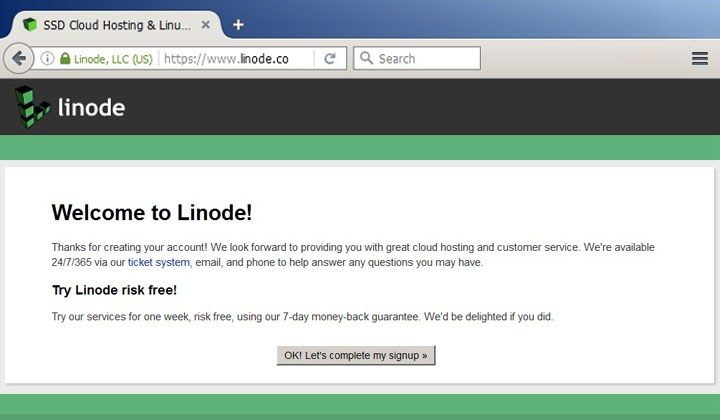 Step 5. Proceed to "complete my signup"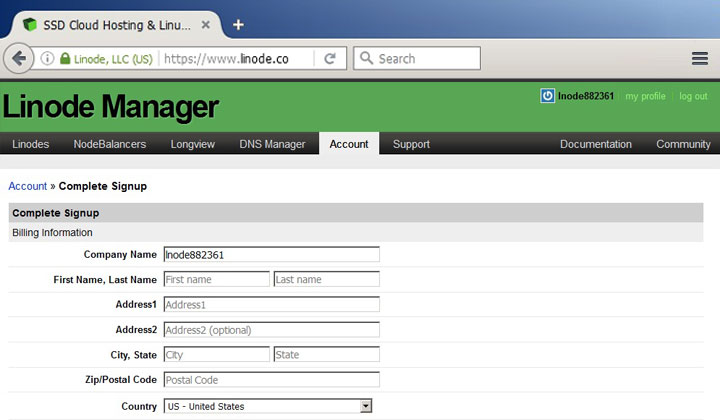 Step 6. Fill in your contact information to relevant boxes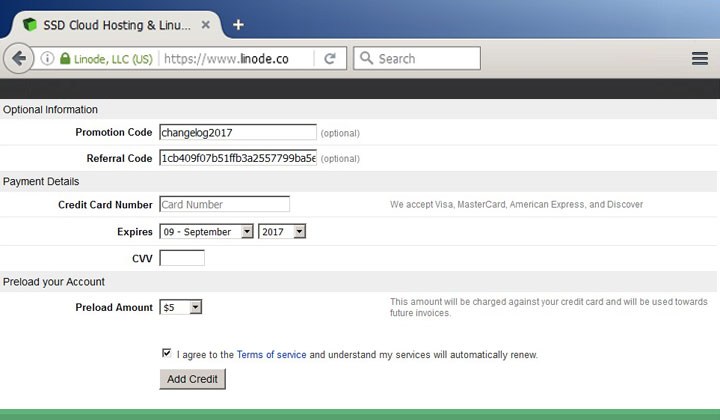 Step 7. Make sure the following is filled in:
Promotion Code: changelog2017
Referral Code: 1cb409f07b51ffb3a2557799ba5e3987cf5392c2
Payment Details: *credit cards only*
Preload Amount: Minimum $5
Agree to Terms of Service: Tick!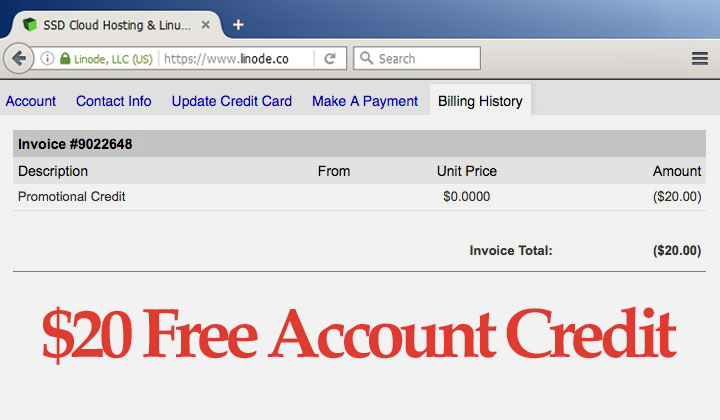 Step 8. And you are done!
You will have $20 free credit immediately deposited to your Linode account; this will be on top of the minimum deposit of $5. Totalling $25.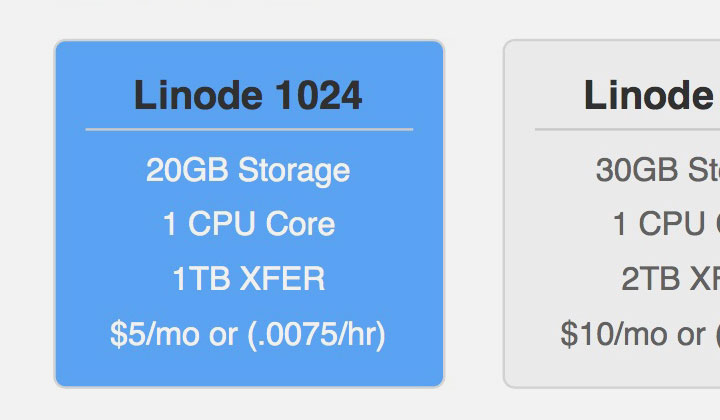 If you are starting off with the most basic Linode 1024 plan; this means that you can deploy a server for 4months for free — enjoy!
Together with the $5 deposit you would be paying $1 per month for 5 months!
Good to Know About Linode's Free Trial
It is possible to get a free trial without using the referral link — simply make sure that you have the promotion code, and referral code fields filled in:
Promotion Code: changelog2017
Referral Code: 1cb409f07b51ffb3a2557799ba5e3987cf5392c2
No matter what you may read; there is no way to benefit from promotional trials without verifying your credit card information & a minimum deposit of $5.
Linode accepts most major credit cards; Visa, MasterCard, American Express and Discover. PayPal and bank wire payments are not supported.
There is also a 7-day money back guarantee; if you decide the service is not for you they will refund your deposit. This will however void all of your trial assets.
Once you are registered on Linode.com — you may start to refer more people through your personal referral link and receive additional $20 credit for each referred user that is active for 90days or more (& spread the free trial!).
This promotion is available for Linode data center locations:
Fremont, California (CA)
Dallas, Texas (TX)
Atlanta, Georgia (GA)
Newark, New Jersey (NJ)
London, United Kingdom (UK)
Frankfurt, Germany (DE)
Singapore, Singapore (SG)
Tokyo 2, Japan (JP)
And the following Linode server plans:
Linode 1024
1 CPU Core
1GB Memory
20GB Storage
1TB XFER
$5/mo (free four month trial)
Linode 2048
1 CPU Core
2GB Memory
30GB Storage
2TB XFER
$10/mo (free two month trial)
Linode 4096
2 CPU Cores
4GB Memory
48GB Storage
3TB XFER
$20/mo (free one month trial)
And that's all you need to know on how to obtain the best "free trial" offer possible for the famous Linode cloud VPS servers — enjoy their awesome service!
I am open to comments and questions as well of course.
Good to note: Some of the posts may contain links that carry affiliation with third-party websites which may result in monetary compensation. Your support is hugely appreciated and will not cost you a dime. Thank you for reading.