The web is abundant with positive reviews on Liquid Web & for reason (more about that later). But upon closer inspection I found major flaws, no one talks about.
If you are OK with these negatives — LiquidWeb is likely a good match!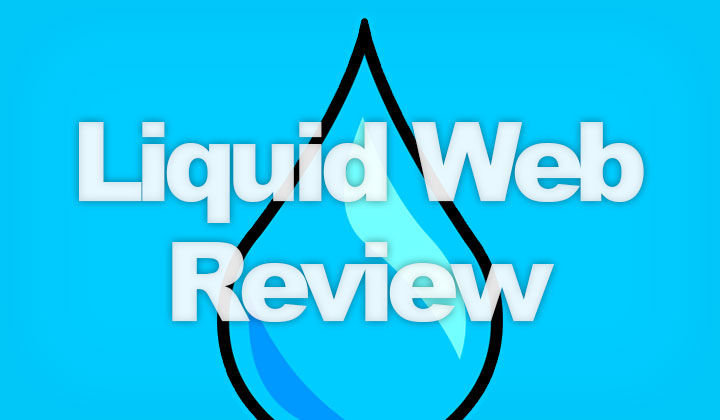 Without further ado — I was amazed to find these pros & cons in 2023;
No Uptime Guarantee
While their intentions may be good.. right on the front page, they are misleading customers into thinking that you are protected by all kinds of "guarantees".
This only applies to expensive, VPS & dedicated hosting plans which are covered by a "Service Level Agreement". All other hosting plans have no uptime guarantee, and no compensation for any downtime caused by anything, ever.
You can read their real downtime guarantee — which is not worth much.
No Money Back Guarantee
Most hosting companies offer a money-back guarantee, where you will receive a full refund if you are unhappy with hosting and wish to cancel within a set timeframe.
With Liquid Web all purchases are final (read here).
Real Unlimited Hosting
Also most hosting companies boast with unlimited bandwidth, while they actually impose traffic limitations behind the scenes. Well, I was amazed to find out that Liquid Web really is bang for your buck — not imposing any page view limits.
Free SSL Certificates
Feature well worth noting is free SSL. Automatically set up for all managed WordPress hosting plans. Running your WordPress or any website on secure HTTPS is absolutely essentials in 2023 and Liquid Web offers the whole thing for free.
This will save you $50/year compared to commercial SSL. So no wonder it's something they are not so visibly advertising (see here for "Automatic SSL").
Own, High-tech Data Centers
Despite the absence of a uptime guarantee, their hosting infrastructure is impressive and most people should get sound sleep at night.. (read more).
LiquidWeb Reviews by Heroic Support
Here's how the guys at LiquidWeb.com describe their own service and it's so called "heroic support" the backbone of their customer-orientated web hosting.
Liquid Web support is a broad reaching topic. It includes every aspect of what they do through support tickets, telephone & live chats. It's going above and beyond.
Their approach is to not just take care of customer needs in the moment, but equally consider the future. It's about doing everything possible, to make sure users are taken care of. Which means high quality and timely responses. When a customer has an issue, Liquid Web want's them to be viewed as heroes. A kind of super hero that comes in and takes care of all possible hosting, and WordPress issues.
There are several teams that are located in any of the three data centers (US Central in Michigan, US West in Arizona and EU Central in Netherlands).
If it's networking monitoring, security or sales, all these teams are there to help out. Service And Level Agreement (SLA) takes customers to very high standards. Being transparent is key at Liquid Web, keeping them under the spotlight. Simply because they are there to meet the standards they promise.
Support includes cPanel and the whole web hosting infrastructure, everything else is helped out with their best efforts. So even the stuff that they don't normally do, they will try at the least. It's important that customers can walk through the process on their own level of understanding, so patience is key and the thing that yields happy customers.
One user was so happy that he recommended the support staff as president — and besides jokes, they are very proud of their team. Their ongoing goal is to have the best customer service in the hosting industry, which is one not easily met.
With Liquid Web, customers are partners in business. You can call them, start a live chat or exchange emails — 24/7/365. They are always there to help.
And that's that LiquidWeb.com review.
Any questions about LiquidWeb hosting — comments below.
Managed WordPress, Shared Hosting, VPS, Reseller Hosting.. etc?
Side note; some of these reviews and other content on WebHostWhat may contain affiliate links — great way to support me without additional cost. Biggest thanks! Tim.