While not being too obvious about it, Liquid Web does offer free SSL certificates to host sites on HTTPS — considered a must for any website owner in 2023.
In this guide I've compiled pretty much everything you need to know.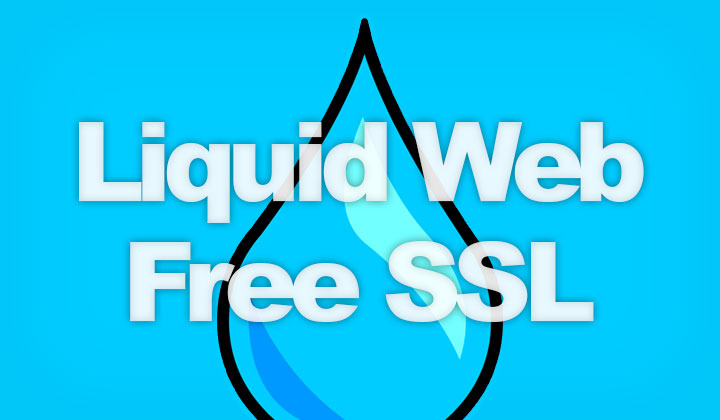 Liquid Web is all about getting what you pay for, and naturally they have been one of the frontrunners to support the free Let's Encrypt SSL certificate movement.
Since 2016, all hosting plans have supported Let's Encrypt (or LetsEncrypt) which is a certificate authority, providing domain validated SSL certs.
Here's how Liquid Web freel SSL works.
Liquid Web Managed WordPress Hosting;
No matter how many website you have, on personal, professional, business or agency hosting plans, every site comes with a free SSL certificate.
No need to do anything, WordPress will automatically work on HTTPS and they will be automatically renewed as well. Simple.
Cloud VPS Hosting & Dedicated Cloud Servers;
Using WHM & cPanel?
Ask support, or simply run one command to install AutoSSL plugin:
/scripts/install_lets_encrypt_autossl_provider
Now you can login to WHM to enable Let's Encrypt. The way it works, is that for each cPanel user there is a new AutoSSL feature. There you can install, and enable free LetsEncrypt certificates for domains with an easy one-click interface.
Using Plesk?
You need to install the Let's Encrypt extension in Plesk. You'll find this from the extensions menu, just click on install and you'll have an easy one-click interface to install, and enable LetsEncrypt certificates for all of your domains.
Cloud Sites Hosting;
Free SSL certification is free of charge also for the CloudSite platform (verified).
Good to know;
The free LetsEncrypt certificates are valid for 90 days at a time, each of these systems will enable the certificate automatically before it expires.
If there are any possible problems with renewal there will be an automatic email notification, followed by further attempts to renew the cert.
You can find more information at LiquidWeb.com — enjoy!
Any questions about obtaining your free LetsEncrypt SSL certificate?
Comments, questions, suggestions, etc. most welcome below.
Almost forgot. Some of these posts may contain affiliate links but not to worry, it's voluntary to keep cookies and in any case won't cost you any extra. It's a way to support my blog and related efforts, thank you so so much! Tim.