While Lunarpages is great for fast WordPress hosting and of high quality, not just according to me but these reviews as well — a few major problems persist!
Consider this a must read to know what you are signing up to in 2023.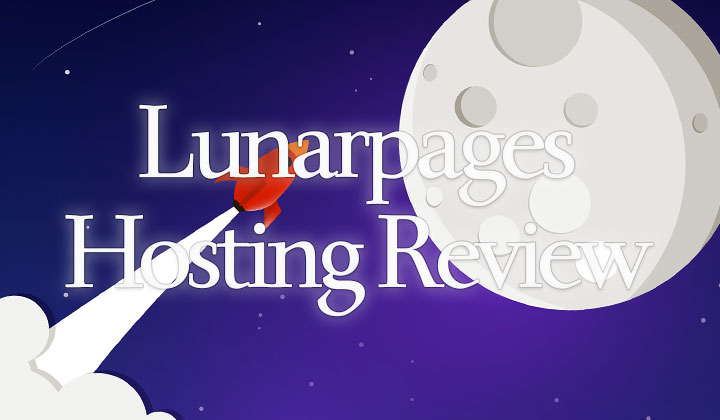 These are the two biggest problems I have with Lunarpages;
Lack of Free SSL & HTTPS
Google favors websites running on secure HTTPS and launching any website without all it's benefits is simply foolish to say the least.
Especially when modern hosting companies have free SSL (see list here).
There's talk on implementing this feature; and you can follow any updates here. But as it currently stands you are paying $109.00/year for SSL certificates.
Starter Hosting without cPanel
The easy & feature rich and most popular hosting control panel, "cPanel" needs to be purchased as extra for starter hosting at $2/month. Especially useful for customers on WordPress for easy setting up of sites, emails, anything you need really.
Go to any other hosts and all plans will offer this for free.
Lunarpages Hosting Review
Watch this fun commercial from Lunarpages;
"What's Lunarpages? Is it a phone book for space? Glow in the dark book club? Is it a ticket to the moon?" — "Lunarpages is a web-hosting provider."
— "The most reliable secure and scalable in the universe."
— "So it's not an astronaut training camp?"
If you have a business, small or any size you need a website.
The basic web hosting plan from Lunarpages includes free set up, unlimited emails, e-commerce, media support, unlimited website storage, bandwidth, etc.
It's a great option for any business to promote blogs, forms, and small projects, as well as setup email accounts with your personal domain.
As the business grows Lunarpages is there to offer additional features that you can add to your existing plan or they can assist in upgrading your account to a more robust plan that fits your needs. So you can focus on your business.
And they'll take care of the rest — Lunarpages.
What are your thoughts on hosting with Lunarpages?
Questions concerning WordPress hosting? Please, comments below!
Quick notice; the posts, reviews and other website content is subject to affiliate links of promotional nature which introduce third-party services in exchange for profit. This is completely free of extra cost to readers. You are all amazing, thank you!