Searching for free or even paid traffic can be daunting; with quite a few sites offering dodgy services or just plain old crap it's easy to end up wasting your time.
In my experience only a very few are good.
These are my favs of 2023!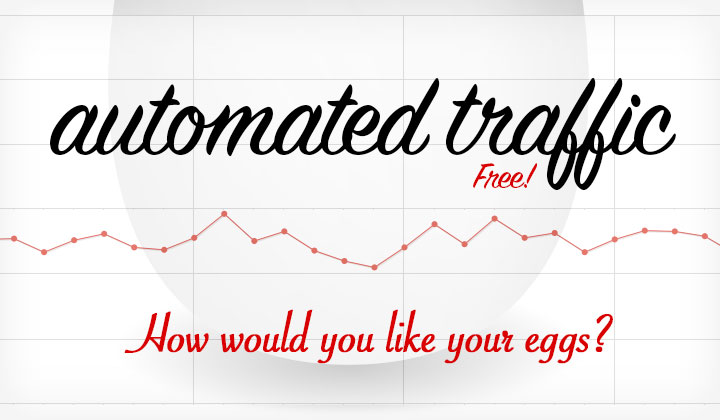 First, please consider:
(1) If you are looking for free traffic from real human visitors who haven't been spammed or tricked into visiting your site and converts into a customer, you are in the wrong place my friend; and should be doing SEO.
(2) If you are looking for free automated traffic that is completely "hands-free" generated but comes from real, different home IP (not proxy) addresses and engages with your content, is referred to from google search or any website you want.
Then this might be just the post for you.
Traffic Exchange
Hooray; you knew it was coming! Exchanging traffic is really the only hope for non-spammy free traffic. If done in a smart way; there is a way to have traffic that:
comes from real different IP addresses and web browsers
comes from google search or any website you want
browses website in the order (or as randomly) as you want
browses each page as long as you want (youtube views, etc.)
finds a link on a site and clicks on it
does it in a way that looks like a real human visitor
has a zero to low bounce rate
HitLeap Mass Traffic
Sometimes you just need lots of traffic to land on your website from different IPs. For that you need HitLeap Traffic Exchange which is the most popular — and therefore thanks to a large user base; able to get you all the hits you need.
They also have a minutes balance system — but minutes are very easy to collect even on the free account level. Use their own automatic browsing software for Windows; which is very stable and supports both Windows & Linux OS platforms. You can also run two browsers on different IPs on the free account level.
This way you start receiving (bouncing) website visitors in an instant! 🙂
The Basic Features Are:
Visit duration in seconds — how many seconds they will stay on your desired URL
Maximum hits per day — you can get up to 10,000 hits/day
Hits limit — optional limit of total traffic for the specified URL
Traffic Source — set a custom referrer for premium accounts only
Googling for traffic exchange programs there are so many sites that are just too small to be useful. So even if the system is good there is no point without popularity; which is needed to deliver large amounts of traffic — click here to sign up on HitLeap!
However HitLeap is not good for YouTube views because it looks like robotic (mass-browsing the internet) activity; detected by Google's algorithms. Pandabot's smart browser has breaks in between, browses popular sites in random and changes the browser type along with other tricks to make it count like a real human visitor.
HitLeaps is quick fix and obviously has none of that; but works great for what it is.
Pandabot Advanced Traffic
Out of all the services I've tried in the past; the best has been Pandabot's Panda Smart Browser which has big potential in the right hands.
But wait! — Having searched for a good traffic generator for hours it's hard to wait on starting to build your own traffic campaigns. But that's not the way Pandabot works; there's a learning curve as is with all good things, especially when free.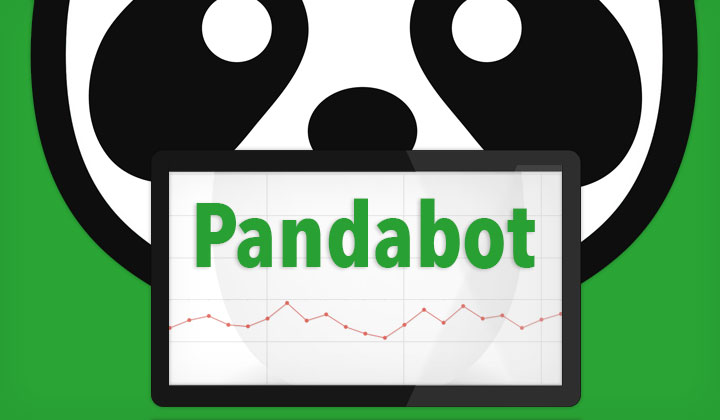 This is the most important thing to know:
Understanding Traffic Time Credits
(1) As with other traffic exchange programs, you need to run software on your computer; in this case the (a) Panda Smart Browser which does the work of browsing other peoples websites for you. And (b) other people will browse your websites with their Panda Smart Browser in return.
(2) Every user has an asset which is called Traffic Time Credits. You (a) collect these credits by running the software in the background on your computer. When (b) other people bring traffic to your website; it uses those credits.
The amount of time they used to do the tasks you want them to do on your site is then reduced from your total balance.
(3) The system is prioritized so that those with more saved up credits will receive their traffic first. So users are competing against each other; with how much unused Traffic Time Credits they have. If you have a low balance of credits — it will not be enough to receive a good amount of traffic.
(4) That's why the first thing to do is to just run the software and start collecting credits for as long as possible (before starting to use them with your own traffic campaigns). The biggest common mistake is to just use up your credits and go to forums to complain that you are not getting any visitors to your website.
Tips to Get Traffic Time Credits
The best way to success is to make sure you are making more credits than using them — so your balance is always growing bigger
Patience is key! Start by testing with small amounts of visitors at a time
Run the Panda Smart Browser from multiple computers (they need to be on different IP addresses) to double.., triple build up of credits
Or just pay for a subscription to gain credits faster
This is the complicated one out of the bunch, so once you have the software running in the background; you need to take your time to read the tutorials and guides to work out all the limitless possibilities  — click here to sign up with Pandabot.
You can also use Pandabot to boost your SERP rankings by generating user engagement metrics on Google; having selected keywords searched on Google and clicked on after which the bot will browse the website so as not to bounce.
There are also campaigns to get visitors (and high retention views of course) to YouTube videos and social campaigns for Twitter engagement and so on.
Please note: Another well-known traffic exchange program is 10KHits; I would not recommend it as HitLeaps is simply much superior and delivers much better results.
What's your favorite way to generate traffic and why in 2023?
Comments and questions are most welcome as usual!
Thank you, Tim.