I tried the self proclaimed, "ultimate website traffic generator" at TrafficBot.co, and unfortunately results were not good. Here's my quick review of 2023.
These were my main issues with the TrafficBot.co service;
Only 38,20% of ordered traffic landed on my site
Most of the traffic came from the same IP address
Geotargeting did not work at all
Obviously, in my experience traffic generation is nothing but a waste of time. In fact, I think traffic exchange services are a much better deal and safe to use.
See HitLeap Traffic Exchange for a popular & much better service.
It has both free and paid options to unlimited amounts of geotargeted traffic from real, residential IP addresses, and lots of features for all your traffic needs.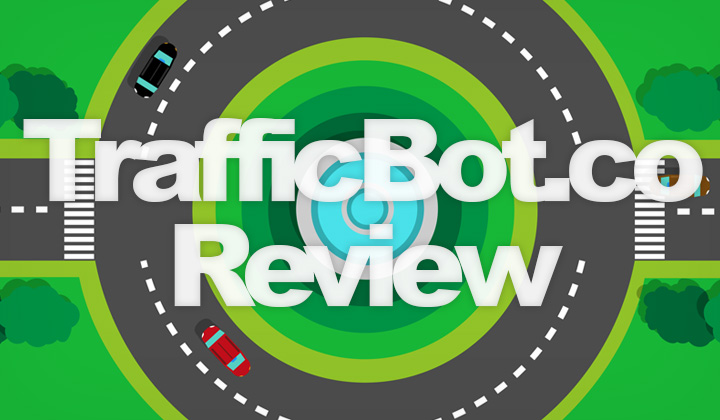 My review of the good & bad I experienced with TrafficBot.co;
The good;
Accurate settings to spread out traffic delivery to a certain time period.
You can set multiple, custom referrer URLs, even Google.
Accurate bounce rate setting from 0% to 100%.
Visitors will load up to 5 child pages per visit with a max time on page of 10seconds (which could actually be a little longer).
The bad;
There is no free limited version, only a free trial is available.
When I ordered 500 hits to my websites, web analytics recorded 191 visitors on my website, that is 38,20% of what was reported by TrafficBot.co dashboard.
Hits from the same IP address in Singapore, geotargeting did not work.
Visitors from unnatural server IP addresses, easy to detect as bot generated traffic and not safe for ads, etc.
These were my observations when testing out the free trial.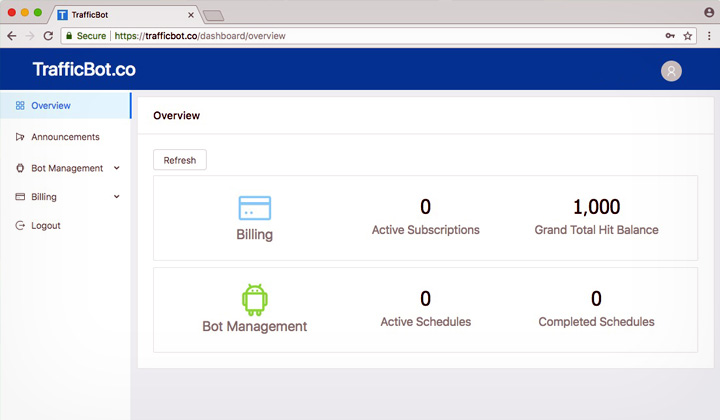 This is what the TrafficBot.co dashboard looks like.
Under bot management you can create traffic campaigns which use up your hit balance. Hits cannot be purchased on an individual basis but you'll need to subscribe to a monthly plan that has a number of hits included, along with other traffic features.
At the time pricing in USD was;
$9 for 65k hits/month
$29 for 350k hits/month
$59 for 650k hits/month
The features themselves are all the same on all subscriptions such as; Traffic scheduling, Visitor diversification, Google analytics safe, Auto visit internal links, Session length control, Same day support, High priority in queue, Bounce rate control, Referrer source customization, Geo-targeting (US Only).
Note, "Google analytics safe" is a no-brainer as there is no such a thing. I'm pretty sure that the bot traffic is not Google Adsense safe for example, which would be worth something.
However, Hitleap is and can deliver quality, real traffic.
What's your review of the ultimate website traffic generator?
It would be great to hear your experiences or questions!
Thank you for your visit and read. Tim.
Please note, that although this blog is not affiliated with TrafficBot.co, there are other such services that are which is why some of content contains affiliate links. Your support is much needed, as well as voluntary. Thank you very much.