This is my review of the name.com domain registrar as their customer for a couple of years (and counting); I'd say their outgoing attitude, focus on great support and easy to use domain management put you in good hands in 2023.
In fact the readers of the highly acclaimed Lifehacker weblog voted name.com as one of the best domain registrars; featured in their top five list.
Note! You can get 5 Bearglecoins for free;  click this "my friend" referral link.
Bearglewhat? It's their own account credit currency. 1 Bearglecoin equals 1 Dollar — the offer valid for new accounts in December, 2023.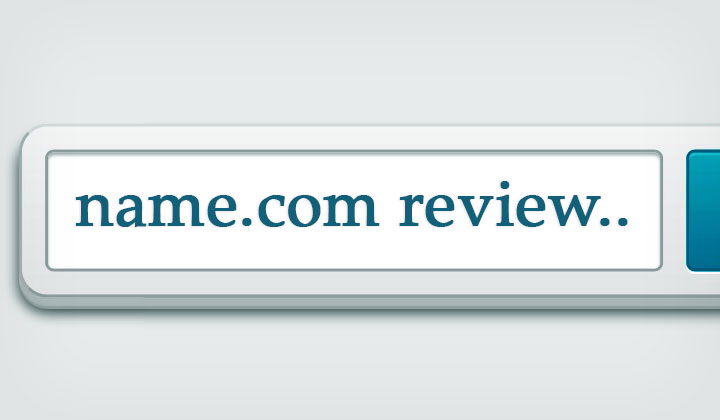 At the time of writing this review; name.com is the 17th biggest domain registrar in the world — with about 2 million domains under their management belt.
They are an active promoter of new top level domains with constant offers yet it is a much smaller portion of their name portfolio. They are still a popular registrar for the common com, org, net, etc. names. Top 10 new top-level domains registered through name.com are club, xyz, online, live, rocks, ninja, life, cloud and site. All with cheap first year registration ranging from $1.99 to $3.99.
As most other registrars they heavily upcharge by offering super cheap first year names which are more expensive to renew (something always good to keep in my mind when making purchases) — they also offer affordable email hosting and web hosting (with free SSL certificates from symantec).
Here are videos to go through some of their registrar features!
Name.com Staff Introduction
"We'd like to thank you for coming to Name.com. I speak for all of us when I say you're the bomb. You've bought one of the new domains. You've made Internet history. So this is love you're feeling. It isn't a mystery."
"With our hosting and you'll be king of the web or queen."
"And to our customer support, your toats are a celeb. Toats? Now go off be global be worldwide. You can get this done. We'll be by your sides."
Name.com Domain Security
At Name.com — security is taken pretty seriously. Actually very seriously. So one of the ways to protect your account and domains would be setting up 2 step verification with some kind of authenticator.
First you need to log into your Name.com account. Once you login it usually defaults to the dashboard for your account. Look on the left side for security settings.
On the left again under security settings, we're going to click on 2 step verification to set up our authentication. Then we have this nice little section where we can set up the authenticator app. Which we'll click; "the blue button". We can name our phone and then add credentials.
It will ask to scan a QR code to the phone to set up the authenticator. Grab the phone scan and then provide the verification code that is requested by the app.
Click verified code and it's there. Also have a backup code in case the phone ever becomes unsynch or the phone is broken, or if getting a new phone. So there will be backup codes. It's good to save all of these codes on the computer somewhere. Just in case the phone is missing. Or you can also print them and generate new codes.
Name.com DNS and Template Tutorial
This Name.com tutorial shows you how to add DNS and templates. First, log into the account because we'll need to be logged in to manage domains. Once logged in, click on my account on the top right then my domains in green in the first column.
Next, we click on our domain then make sure we're using Name.com name servers for the domain since we can only manage our DNS records if using the default name servers. Then we'll click on DNS records on the left side. So, let's say you wanted to point the domain to a Squarespace site. We have a couple DNS templates for making these records very simple. Click DNS template then we'll see a drop down where we can select our template.
We'll select Squarespace and the system will populate the DNS record and you need to point the domain to that service. For Squarespace, a verification key is required and square space can provide this to you. We'll then click confirm, and then we're all set with our addition of records. The changes made to a domain DNS can take 24 to 48 hours to propagate and you'll globally see the changes.
Sometimes we simply add DNS records that point to our domain, to a host without a template. First, we'll select the type of DNS record we're applying; to point a bare domain to a host, we use an A record. We'll leave the host field blank to apply our bare domain. If we apply an Asterisk this would be a wild card. In this example, we'll use our bare domain. So we'll leave that host field blank.
For the answer, we apply our host IP address and your hosting provider will be able to provide this to you. We'll leave the TTL or Time To Live at 300 seconds then we'll click add record. And again this kind of additions take 24 to 48 hours to propagate globally. And that's how you point your domain to a host with DNS records.
Hope you enjoyed this review — start your Name.com domain venture here!
If you have any questions or concerns about name.com domain registrar services — as a customer I will do my best to answer them. Thanks for reading!