Namecheap in 2023 is the 13th biggest ICANN accredited domain name registrar in the world. That's in terms of the number of registered top-level domains through their sexy domain management portal — besides cheap pricing;
Here is a list of Namecheap features for all your domain name needs.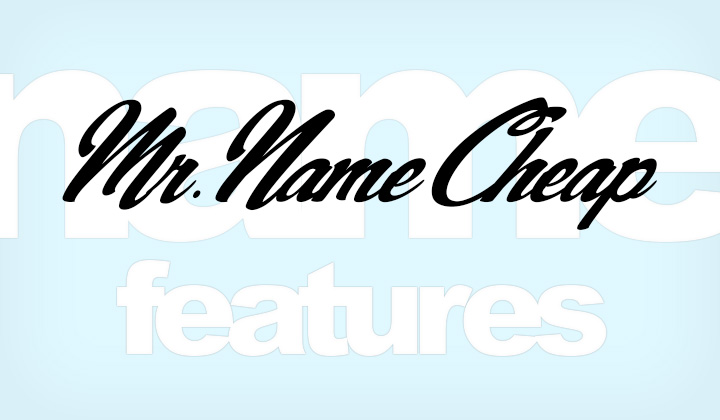 Useful Links:
So let's get through the features of September, 2023 shall we!
Domain Management Features
WhoisGuard
WhoisGuard is a service that allows customers to keep their domain contacts confidential from spammers, marketing firms and online fraudsters. When purchased, the WhoisGuard subscription is permanently assigned to a domain and stays attached to it as long as the fee is paid –> read more here.
PremiumDNS
Switching to Premium DNS protection feature you get 100% DNS uptime and DDoS protection at the DNS level –> read more here.
Nameservers
Also you get access to their free DNS service or use your own;
Namecheap BasicDNS
Namecheap BackupDNS
Namecheap Web Hosting DNS
Custom DNS
Domain & Email Redirection
Redirect your domain to any URL or emails to any e-mail address. Please note that you must first change your nameservers to Namecheap default.
Private Email
The private cloud emails are a reliable and secure solution. All email plans come with a modern, lightweight interface for webmail. Easily manage emails, calendar, contacts, etc. –> read more here.
Domain Contacts
Each domain registered must include contact details. These are stored in a public WHOIS database so that the domain owner can be contacted, as needed. Namecheap calls them "Domain Contacts" but they are also known as WHOIS contacts.
Customers have the ability to edit four types of contact information; Registrant, Administrator, Technical & Billing.
Parking Page
Show the default Namecheap parking page (non-editable) when visiting your domain URL –> see here for an example.
Sharing & Transfer Features
Share Access
Designate other users with access rights to act as domain managers. New managers can be designated with an email address or Namecheap username.
Change Ownership
This feature allows you to change the owner of the domain to another Namecheap user. An account is required but if the newly designated owner doesn't have one they will be prompted to create one.
Transfer Out
You can transfer domain names out from Namecheap to other registrars. To transfer out, make sure that Domain Lock feature is turned OFF to get an Auth Code.
After you place the transfer request, they'll send your Auth Code to the registrant email address specified. There is no way to speed up the actual transfer process; so it may likely take up to 5 days for the transfer to be completed.
Advanced DNS Features
Host Records
You can manage host records in your cPanel account if you are using Namecheap hosting, or transfer the DNS back to Namecheap BasicDNS to manage the records directly from the domain management panel.
DNSSEC
Strengthen your domain trust online with a digital signature; using public key cryptography. This feature ensures that visitors are communicating with the website that they intend to by matching the key to the one in the master DNS server.
This can potentially prevent various online threats such as pharming, cache poisoning, and man-in-the-middle attacks.
Personal DNS Server
You can create your own name servers from your domain name and choose an IP address to point them to the actual nameservers. This is also a method to cloak or hide your original nameserver from being publicly visible in WHOIS records.
Other Features
Domain Marketplace
Namecheap provides a simple domain reselling platform that you can use to quickly resell your domains. You can list your domains for a fixed price or for a fixed price with an option to accept offers –> access the domain marketplace!
Namecheap Mobile App with OneTouch
Namecheap recommends OneTouch Two-Factor Authentication powered by Authy, offering an extra layer of security to text message authentication, and giving you that additional peace of mind for security aware users.
Namecheap Apps
You can easily connect a range of applications to your domain; for all sorts of useful features from blogging, site tools to website builders –> see here for more.
G Suite (productivity)
Symantec Swap (SSL Tool)
Ghost Machine (Site Builder)
EasyWP (Managed WordPress Hosting)
Bablic (Website Translator)
Strikingly (Site Builder)
Namecheap Uptime Monitor (Tools)
Namecheap Legal (Brand/Identity)
SiteBooster (Brand/Identity)
Canvas (Website)
Weebly (Website Builder)
Nimbusec (Tools)
MarketGoo (Tools)
And those were the main domain management features; was there something we missed or you would like us to cover? Please leave us a message below.
See here for further reading about the Namecheap brand.
Thank you for your visit and please come again.
Further notice: Some of the pages on the WebHostWhat website contain affiliate links which collect data of purchases to products or services made through such affiliated websites. The author may possibly benefit financially from such transactions. This is absolutely voluntary and you may clear your cookies at any time to prevent this. It's at zero cost to readers and helps this blog to do it's best.
Muchisimas gracias for your awesome support.