In this post I've put together the essentials on Namecheap's stance on free SSL & HTTPS, as well as support for free Let's Encrypt certificates in 2023.
Read this to host WordPress or other sites with a free SSL certificate..!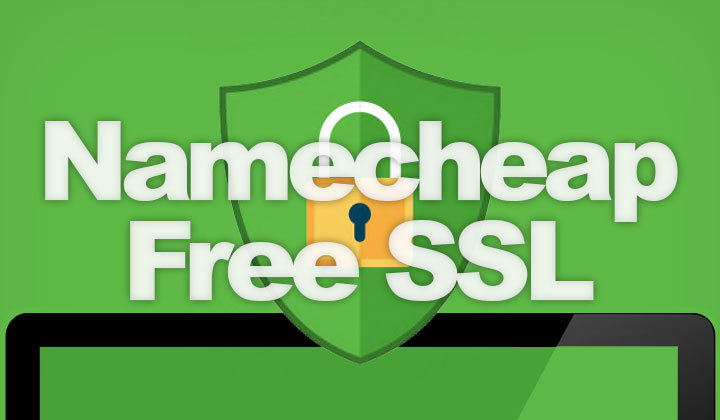 I'll get to the options you have with Namecheap hosting in a minute. But what's most important to understand, is that Namecheap is one of the biggest Comodo partners, business on reselling their commercial SSL certificates is BIG.
And what does that mean in practice?
Namecheap does NOT support free SSL in any practical way.
Namecheap will be amongst the LAST hosting companies to team up with Let's Encrypt as it will destroy their SSL certificate business.
Namecheap's attraction; cheap shared hosting can end up costing more, compared to better quality hosting with free SSL (examples below).
And the solutions?
Several modern hosting companies like HawkHost, and FastComet support free SSL and are happy to migrate your website over to them for free.
And in this case free migration means that they can manually move over projects of all sizes without downtime, and provide extensive support. Or if you are simply starting your website from scratch.. it's very easy to get started of course.
Or you can obtain the cheapest SSL certificate from Namecheap.
Namecheap SSL hosting comparison;
Let's compare FastComet, one of my favorite companies, with feature rich and fast SSD shared hosting. And they also include a lifetime free domain; you can register a new one, or move your old domain to them from Namecheap or anywhere.
Namecheap;
Basic web hosting plan at $38.88/year
Comodo PositiveSSL at $9.00/year
Namecheap .com Domain at $10.87/year
Total cost of Namecheap SSL hosting: $58.75/year
FastComet;
Basic web hosting plan at $47.4/year
Let's Encrypt SSL is lifetime-free
Domain name is lifetime-free
Total cost of FastComet SSL hosting: $47.4/year
NameCheap & Let's Encrypt;
The revolution of completely free website security started with Let's Encrypt and complementary SSL hosting is much thanks to smaller, innovative companies that took the first step in bringing competitive edge to their service.
Yet Namecheap has been one of the strongest oppositions. Even attempting to attack the integrity of free, LetsEncrypt certificates, which has been debunked as mostly promotion of their ultra secure commercial EV certificates.
The usual response you get when asking for Let's Encrypt support, is that you are free to install any TLS/SSL certificates through hosting management, cPanel.
The certificates expire after 90 days, and manually uploading certificates will not only be hard work but cause downtime for your website.
Those web hosting companies that have real support for LetsEncrypt certs, have an easy one-click system for installation with automatic hands-free SSL renewals.
Namecheap is not being transparent in this respect.
Inquiry concerning SSL certificates, both free and paid most welcome.
Or any personal experience with Namecheap? Commets below.
Further notice; this amongst other posts may contain affiliate links which are means to support my blog. This has not affected my opinion on these affiliated services and will never cost you any extra. Biggest thanks for supporting me! Tim.