WordPress theme outsourcing is a booming business, often dominated by global freelancing platforms in 2023. This explosion has forgotten the needs of quality outsourcing which is at best a delicate relationship with the right partners.
Especially to outsource WordPress theme design & development — I've seen how it's easy to waste your time and money. But not with Codeable.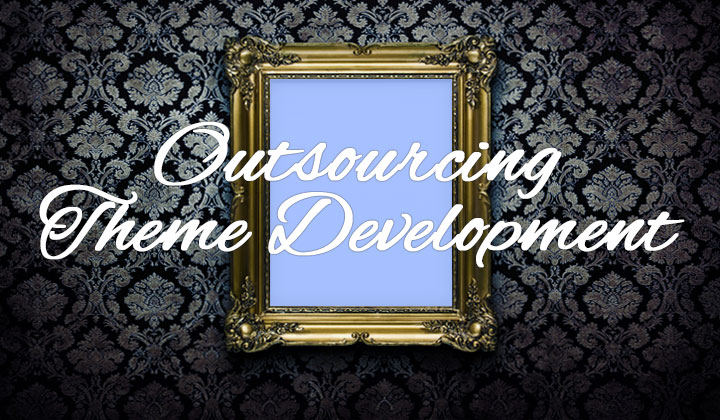 And the range in quality of available outsource services is staggering.
Some even turn to Fiverr for web design services — starting at $5/work. Others turst on global freelancing platforms where you are likely to pay premium for forked themes, sometimes presented to you as the original work. No to mention that trusting on seller reviews, and ratings can be incredibly deceptive.
I'm not saying that you cannot be successful with cheap WordPress outsourcing. But most people just aren't aware of what they are really up against. And neither understand the real value of the work they are getting.
Those who can grasp all the nuances of high quality themes and see the big picture on development with it's flaws, are likely doing the work by themselves.
The functionality of your WordPress website or blog is paramount to your online success for which you need the best possible service, which gives you edge over competition. And the best thing is that still many businesses fail to understand that, which you can use to your own advantage of course.
So what are you getting with Codeable?
The key to high standards is the people you work with and if there's one company that understands that, in my experience it's Codeable.
Their developers go through rigorous testing, and maintain a close relationship with the team. Not only you are dealing with true WordPress experts but they are constantly trained to follow strict guidelines. Every aspect is designed to cater to the specific needs of a client, making project submission flow and save your time.
It's platforms like Codeable who are targeting a specific WordPress outsourcing niche, that are able to build an effective framework for serving it's customers.
For all your WordPress design & development needs;
Develop WordPress themes & plugins from scratch
Customize WordPress themes with an improved design
Get maintenance support, including optimization and security issues
Expect a prompt response around the clock from staff who's passion is in WordPress development. The feeling of dealing with people who care in itself is a treasure worth coming back to. And according to their statistics, 79% of customers do come back for more work. So obviously they are doing something right.
Check out their kickstart guide to WordPress outsourcing to get an insightful look into the specifics of successful outsource projects.
What's your experience on outsourcing WordPress themes & websites?
I'd love to hear your stories on design & development.
And a kind reminder that some of these posts, and how to guides may contain links that are affiliated with third-party services & products. This will never cost you anything, and likely you won't even notice how your amazing support helps me out. Big, thank you.
I hope this post was this post useful. And please, share if you can.