If you are planning to open an account with Payoneer; sign up through the refer a friend referral link and activate accounts get a $25 dollar free bonus.
This link works for all free Payoneer accounts in November of 2023.
Referral link: www.webhostwhat.com/short/payoneer-referral-link
No Payoneer card needed! — Want to know more? Continue reading!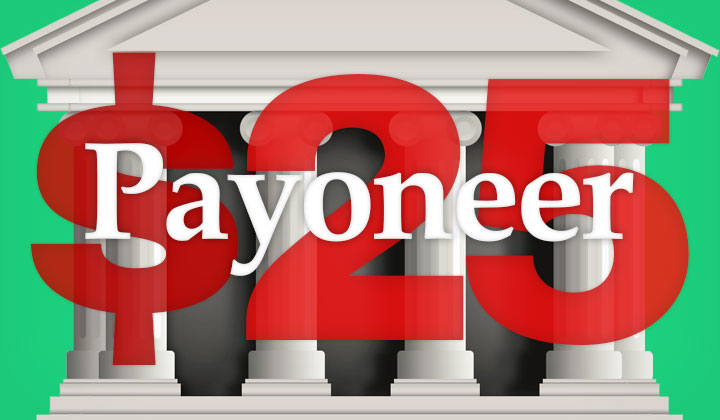 The long link is: https://share.payoneer.com/nav/bLDjBia7NZ8FOstnurvWfn3L-l7Dwm9snZZBfiX453h9B5Kn49r9dLEvaARM_oEKeFK-MmXp16Mug7cgq8LD9g2
Payoneer is a favored amongst four million customers (and counting) world-wide and is the biggest e-wallet competitor to PayPal. Both services being very similar in terms of their range of services and cost; except that:
PayPal ended it's Merchant Referral Program in August 2012
Payoneer has an active refer-a-friend program $25 bonus incentive
How Referral Bonus Works
Each active Payoneer customer receives a unique referral link that they can share with their friends with the opportunity for both to earn $25.
You will need to go through these steps BEFORE you open up your account.
Step 1. Open the referral link with your browsers.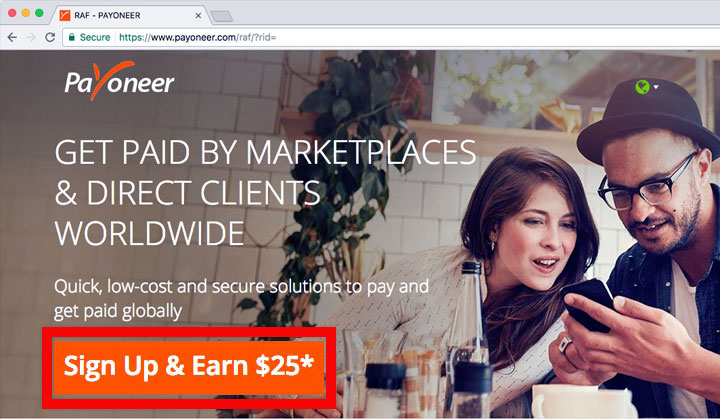 Step 2. You will see the promotional "Sign Up & Earn $25" page.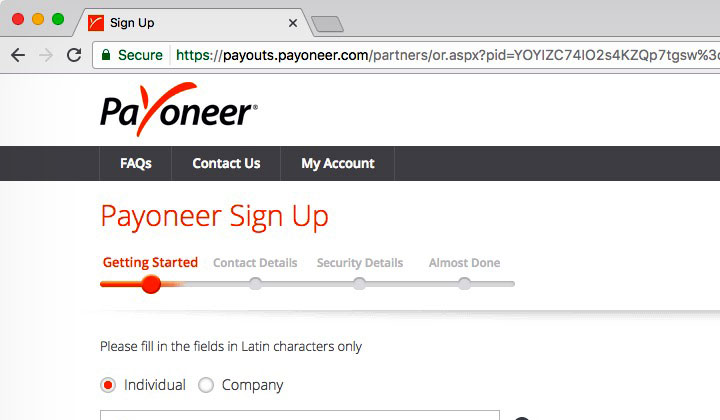 Step 3. Continue with the account registration.
Either with an Individual or Company account; both are free.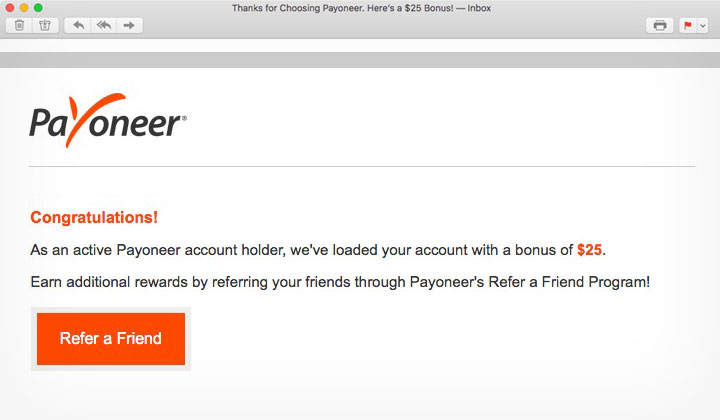 Step 4. Use your Payoneer account as usual until you qualify as Active.
To receive Active status you will need to have $100 worth of transactions on your account; so moderate patience is needed. Once the account level has been achieved you will receive a notification by email of your $25 dollar bonus.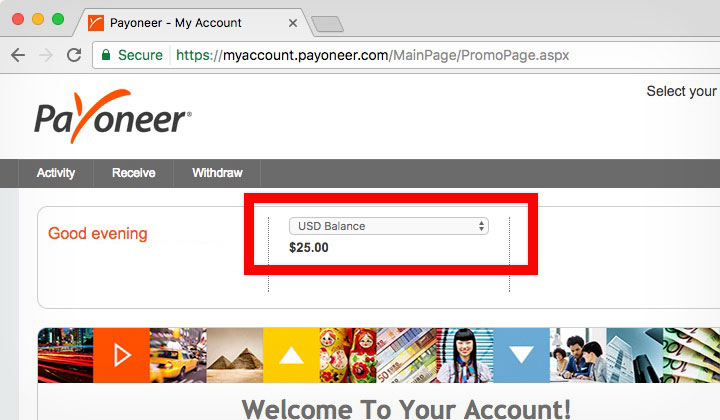 Step 5. Login to your Payoneer account to see balance of $25 US Dollars.
You may freely use these funds for purchases through Payoneer supported merchants or just transfer them to your bank account for free use.
Payoneer Refer a Friend Program
Good to know for new sign ups:
You will need to have successfully received $100 of funds at the least to your Payoneer account to be eligible for the $25 dollar bonus offer.
If you are intending to use this offer for an account used for making payments only (not as seller, or merchant) this offer is not valid.
Therefore only businesses and individuals engaged in commercial activity ("sellers") can use the referral link to their benefit.
Money that is deposited directly from payer to account holders bank account through Payoneer; also counts towards received funds total.
Not valid for Turkish residents or those with previous Payoneer accounts.
Needless to say you have to be at least of 18 years of age.
Good to know for making referrals:
Only activate accounts with a balance in United States Dollars (USD) is valid to participate in the referral program.
Receive $25 bonus for every $25 received by your friends and referrals.
Statistics are divided between two categories:
The "signed up" figure is for the number of people who have signed up using the referral link but have yet to become active users ("pending").
And "earned" which is the total of  referred user accounts that have converted to active status and resulted in commission towards your balance.
–> read from the blog for more on how the program works!
And that was pretty much all the details of Payoneer's $25 free sign up referral bonus using the refer-a-friend referral link. I hope it was useful!
Any questions — thoughts — comments — ???
Please, message below & I'll get back to you!
Notice: This post is also part of Payoneer's referral program and I am eligible to receive monetary commission through sign ups to their service through the links in this post.
Thank you so so much for your visit, and this is of course for mutual benefit.
So share the good word please, and enjoy!