Besides the tacky 8-bit logo; self-proclaimed "best VPS hosting provider company in USA" at PiVPS.com had a few significant flaws under closer inspection.
Read my PiVPS review of 2023 to know what you are singing up for..!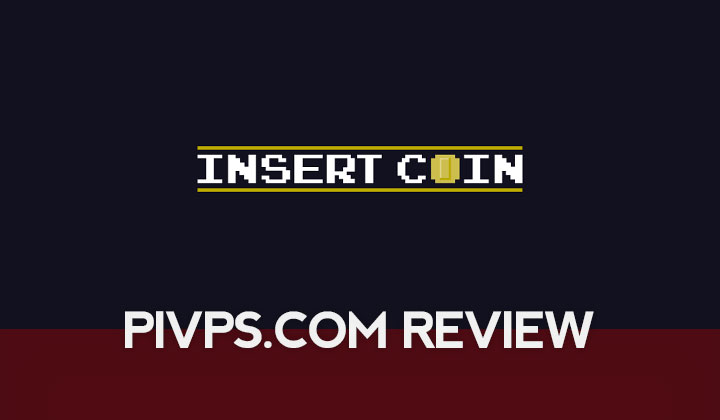 First consider these PiVPS cons (summed up review);
Unmanaged VPS hosting, you need to manage the server by yourself.
Support is slow (no 24h live support) & no way to contact them by phone.
Better quality, cheaper self-managed VPS servers are available.
PiVPS Alternatives;
Cloudways Platform — Easy deployment of fully managed & cheap servers.
Vultr — Better & cheaper self-managed servers in 15 locations.
PiVPS Comparison;
Let's compare what you can get for a measly $5/month with both PiVPS and Vultr Linux VPS (note; Vultr also has a $2.5/m plan).
PiVPS $5 VPS — 1 Core, 1GB RAM, 15GB SSD, 1TB -1Gbps Bandwidth
Vultr $5 VPS — 1 Core, 1GB RAM, 25GB SSD, 1TB -10Gbps Bandwidth
PiVPS Review;
Seems that the most attractive feature with them, is the low-cost and not that much else. And it's likely the reason some may bet on a less known provider. But as I have demonstrated, the price point is not as competitive as it may seem.
Personally I have a problem trusting on a company that has no phone number you can call in case of emergency, and hides behind support tickets.
Apparently company operations have launched under their domain name PiVPS.com in 2016. The domain is registered in Delaware, US.. but the actual website is hosted in Germany. Also terms and conditions state that they are governed by Canadian law. So it's hard to guess where the company is actually headquartered.
Another thing is that despite a 99.99% uptime guarantee stated on the front page, there is actually no guarantee in their terms. This claim is misleading.
You will not be compensated for downtime in any way.
Furthermore their VPS services seem very trimmed down, for example there is no option for automatic server backups. Expect only the basics from PiVPS.
So that's that — or read more on their website.
And here's what the backend looks like;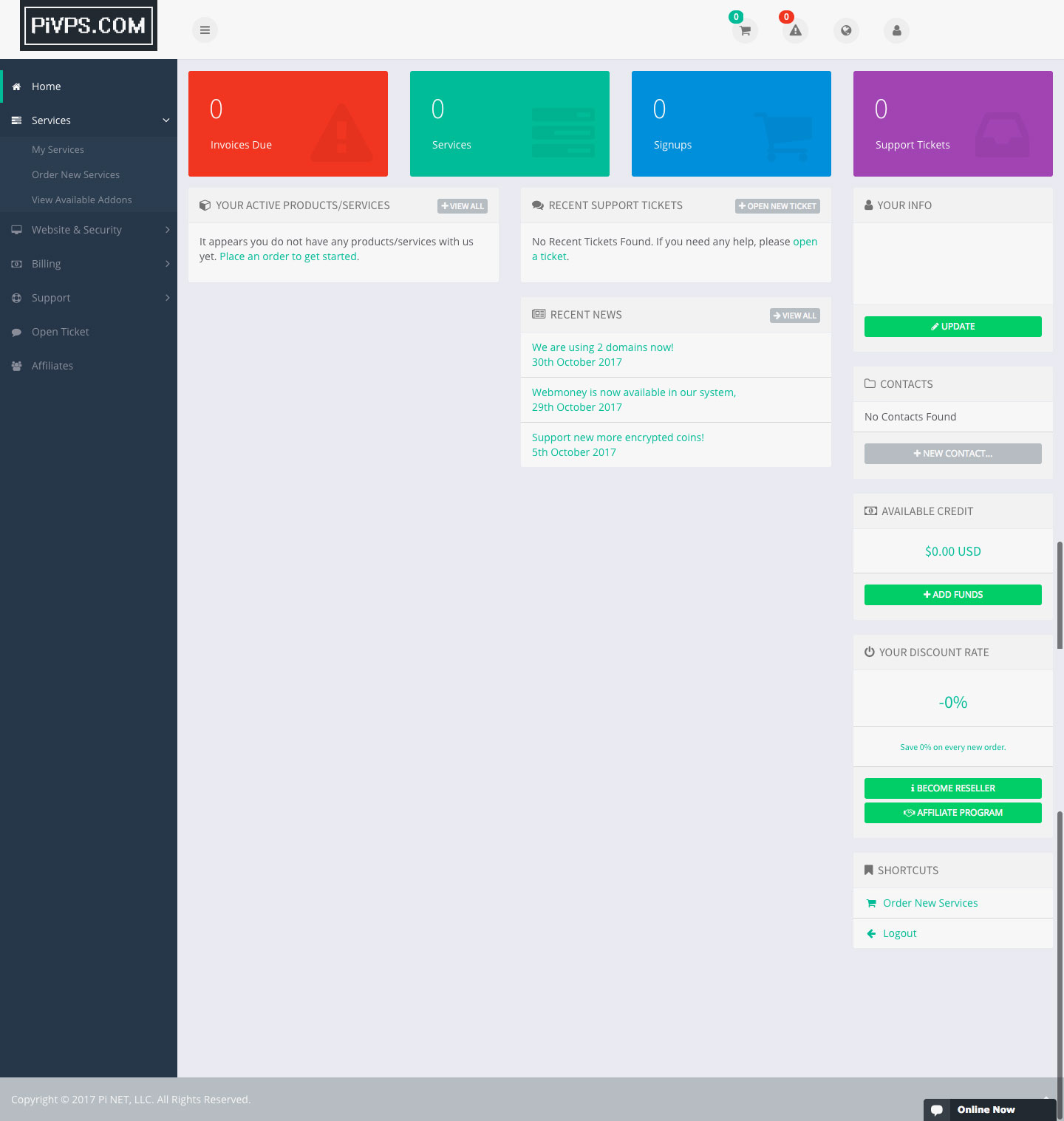 Any questions about cheap VPS hosting?
Or about this PiVPS review? Please, let me know!
And btw; for your information some of these reviews & posts contain affiliate links. This means that without additional cost to you some of the links may support the operations of the blog and it's author. My most sincere thanks! Tim.