Tradetracker is a privately owned Affiliate Network founded in 2004. Currently operating in 19 countries with a focus on the European market — connecting you to more than 5000 advertisers. In this review of 2023, I've covered the essentials on what publishers should know when considering a sign up to tradetracker.com!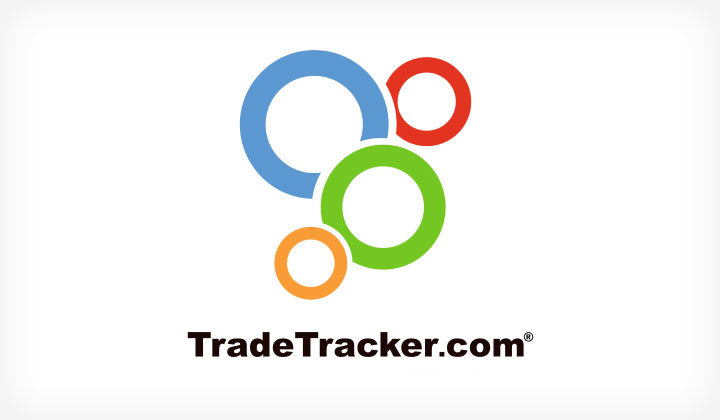 Tip: Read the TradeTracker blog for latest insight from the marketing industry.
I've been around since 2013 and at the time was signed up out of necessity — as it was and still is the only way to create key affiliate partnerships with some major European companies. At the time the dashboard was a terrible user experience and didn't get much of my attention — until everything changed in 2015.
Currently TradeTracker is going strong with more than 250,000 active publishers under their belt, so they must be doing something right!
What changed in 2015 — and got me interested in TradeTracker, was an updated, completely new affiliate platform that was innovative and easy to use. It also made me realize how flawed other affiliate platforms were (I've dealt with 6 in Europe).
So let me introduce what I've discovered within in the past year.
The TradeTracker Approach
Every network has a different brand personality, and in my experience TradeTracker is one I can most relate to. They don't leave customers on their own luck or pretentiously favor the side of advertisers like some not-going-to-name here are.. they are what every affiliate network in my view should be – a good communicator.
They take all website and blog owners seriously, willing to put in the effort and share their insight to empower you as an affiliate marketer. They understand that each customer is different and the need to understand ones own audience. Their way of optimizing their profits is to optimize their customers.
It's a winning combination of their strong human element — read: great support and a genius for platform system design. They simply give you all the tools needed to entrust them with your online advertising.
Advantages and Disadvantage
First Advantages
Having the system stats update on the go gives you a valuable edge in work performance. Something that you hardly notice before you have to get serious with a system that doesn't. All account activity is in real time and fresh for work.
Fast payments and low threshold
It's up to you — but if you want, they can pay you up to four times a month. As well as the minimum threshold for payments is as low as 25euros.
They have managed to fit in all the most useful stats right on page one, and finding what you want is easy and intuitive. You can divide the stats between mobile, table and desktop users. All clicks, leads, sales and conversion stats are quickly accessed.
Multiple countries done right
Finally a network that has many country locations but manages to keep it neatly all together. Everything under the same account name, and it's easy to navigate between  different country locations and apply for them in the backend.
Then the Neutral
As a mostly european affiliate network — they only support bank transfers for payments. But for the europeans it's the cheapest and most convenient option….
Last Disadvantages
It's a pity that clearly a lot of the programs are bigger than the one in UK. While containing a lot of value — a lot of us would like to see more advertisers.
Company Locations
Here is the list of 19 countries (including 16 office locations), they operate in and host advertisers from. Currently 147 employees are working for them.
Belgium (Brugge), Denmark (Copenhagen), Estonia (Tallinn), Finland (Helsinki), Germany (hamburg), Hungary (Budapest), Italy (Cascina), India, Netherlands (Almere), Norway (Bergen), Poland (Warsaw), Russia (Moscow), Spain (Las Palmas), Sweden (Stockholm), United Arab Emirates & Middle East (Dubai), United Kingdom (London).
Ready? Click here to signup with TradeTracker!
Advertising Opportunities
The company covers every niche imaginable to get a good start for your converting needs — Categories include: Adult, Art and Living, Animals, Baby & Kids, Books, Papers & Magazines, Cars, Motorcycles & Bikes, Dating, Department Stores, Domain Names & Hosting, Employment, Education & Career, Entertainment & Leisure, Family, Fashion & Jewellery, Financial Products, Food & Beverages, Free Services & Price Contests, Games & Fun, Gifts & Gadgets, Hard & Software, Health & Beauty, Hobby & Leisure Time, Home & Gardening, Household Appliances, Lottery & Gaming, Office, Other, Party Supplies, Professional Services, Sport & Recreation, Telecommunication, Toys, Travel & Holidays.
Here are examples of some the biggest advertisers exclusive on TT:
TUI Group (Tourism & airline company, Hannover)
Desigual (Clothing brand, Barcelona)
Qatar Airways (State-owned airline, Qatar)
Disneyland Paris (Entertainment resort in Marne-la-Vallée)
trivago GmbH (Technology company, hotels and metasearch, Düsseldorf)
Meetic (Europe's Largest online dating service, largest in Europe)
Ziggo (Largest cable TV and broadband provider in Holland, former UPC)
Unibet Group (Online gambling, Malta)
888poker (Second largest online poker network, Gibraltar)
Lebara Mobile (Global telecommunications, London)
Vodafone (Telecommunications company, London)
Orange S.A. (Telecommunications corporation, France)
Tele2 (European telecommunications, Stockholm)
G-Star RAW (Designer clothing, Amsterdam)
AliExpress (Online Commerce, Alibaba Group, China)
InkClub (Swedish E-commerce, Sweden)
Allianz (Financial services company, Munich)
AXA (French Insurance firm, Paris)
Kreditech (German online lender, Hamburg)
Zaplo (Personal loans, Delaware)
Thoughts on, or what's your review of TradeTracker?
Comments, questions welcome!