In this post I've put together specifications and location details of different data centers in use by ResellerClub — most known for it's reseller hosting in the USA, UK and other locations; as well as quality server infrastructure in India & Turkey.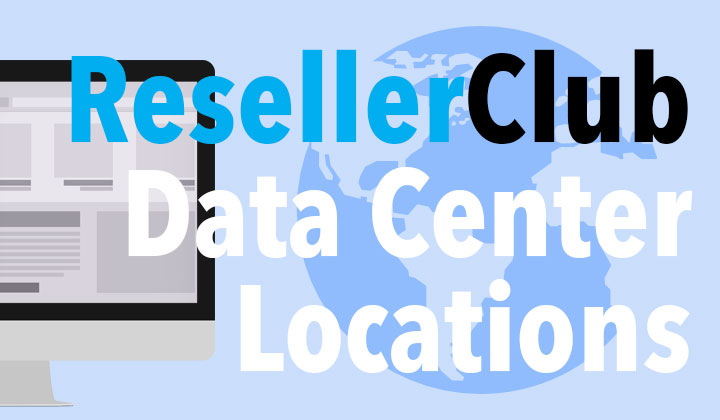 One-stop marketplace 'ResellerClub' for all web professionals founded in 1998.
Data Center Info
Start with these links to get the provided data from your location.
Hosting Plans & Locations
Here's a detailed list of ResellerClub server locations sorted by hosting plan.
Linux & Windows Shared Web Hosting
United States — Austin, Texas
India — Mumbai
United Kingdom — London
Turkey
Hong Kong
Linux & Windows Reseller Web Hosting
United States — Austin, Texas
India — Mumbai
United Kingdom — London
Turkey
Dedicated Linux & Virtual Private Servers
United States — Austin, Texas
India — Mumbai
Managed/Dedicated Windows Server, Cloud Hosting
United States — Austin, Texas
HostGator Shared & Dedicated Server Hosting
United States — Houston, Texas & Provo, Utah
Bluehost VPS & Dedicated Server
United States — Provo & Orem, Utah
Click here for all hosting plans & specs.
Server Infrastructure
ResellerClub replicates it's enterprise grade & redundant data center infrastructure throughout it's hosting locations in the US, United Kingdom, Turkey, India & Hong Kong. In Texas, US for example they are connected to 17 internet providers through optic lines — which provides optimal connectivity through a server room designed to provide some of the best up-times in the industry.
Their data center design is known for having taken up the challenge of bringing both large scalability and reliability — with multiple backup powered substations to guarantee uninterrupted hosting operations.
Not to mention high level of security and fast emergency readiness to be able to respond to complications around the clock (click here for more details).
About ResellerClub Hosting
Dubbed as the "one-stop hosting marketplace" — ResellerClub was founded in 1998; now providing anything from domain name registrations and numerous hosting plan services for resellers, web administrators and web designers. Both small and medium-sized businesses can build their web presence; penetrating the four key continents.
In 2014 — ResellerClub was acquired by Endurance International Group (EIG) and has since collaborated with HostGator and Bluehost service and server infrastructure. Strengthening it's global position; especially in the US & Indian markets.
Click here for details on ResellerClub hosting & reseller plans!
Any questions? I'm happy to answer all inquiries on ResellerClub.