After reviewing the "top traffic exchange" program TrafficG; I found them to be a waste of time. Here's my review of TrafficG.com and better alternatives.
And to save your time.. my review in 2023 discovered that;
Traffic is too low. It took 14 hours to receive 16 visitors
Visitors don't engage with the landing page
Visitor credits are overly expensive or require hard manual work
A traffic site like HitLeap Traffic Exchange works because of a huge user base and a much easier to use modern system; for unlimited amounts of free traffic.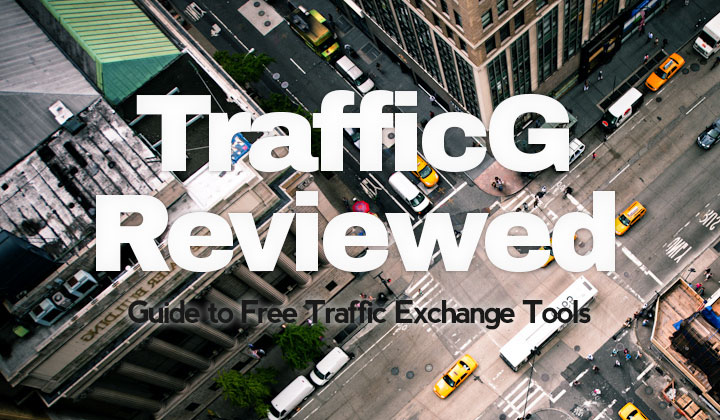 Here's my take on the best alternative & the issue with TrafficG.
Traffic G Review
A quick background check of the website's history, then called "Traffic Generation Central" shows that they have been around since 2001.
However something not to be proud of is that their website at TrafficG.com has remained largely the same since 2005. Therefore it was no surprise to me that their system is very old-school and overly complicated to use.
Also they boast with two interesting statistics on the front page; [1] "Unique Surfers Yesterday", and [2] "Total Members". Of which the latter could actually be true considering their long existence & good rankings for many popular search terms.
But I have my doubts on the unique surfers number which doesn't even always seem to change. Especially because it's very hard to generate any actual traffic with them, I'm lead to believe that TrafficG has very small number of active users.
To generate traffic with TrafficG — the exchange program is based on a manual credit system where free users have to;
[a] open up other users websites
[b] wait a number of seconds
[c] complete a CAPTCHA task to generate credits
This method has been more popular in the past. But increasingly less so, considering that when someone is going through this labour intensive process it's very unlikely that users actually engage with the content.
Unless you are advertising another traffic program perhaps!
Last but not least I found out that the referral URL is exposed to website analytics. So that the traffic is clearly coming from TrafficG.com with no way to hide it.
Traffic G Alternative
Looking for a better, free traffic tool, you can expect things like;
Hugely popular for unlimited traffic generation
Custom referral URL for faking or hiding the traffic source
Bounce reduction & geolocation features
Easy to use with automatic hands-free traffic exchange system
Affordable credits for optional traffic purchase
As suggested; HitLeap Traffic Exchange offers all this of course & in my experience it's definitely a much much better TrafficG alternative.
You can register a free account & check it out for yourself.
What's your view on TrafficG? What do you consider the best alternative?
I'd love to hear your reviews, comments as well as questions.
And note if you may; the contents of this blog is subject to affiliate links wherever appropriate but won't affect the use of any such recommended services.
Huge thanks for your kind support & share if possible, please.