Easiest way to review the pro features of the RunCloud web server panel is with a 20 day free trial promotion. Just register through the referral link below.
This URL activates the free trial: runcloud.io/r/yBVrWy9DWKNk
Read on for detailed step-by-step instructions for September of 2023..!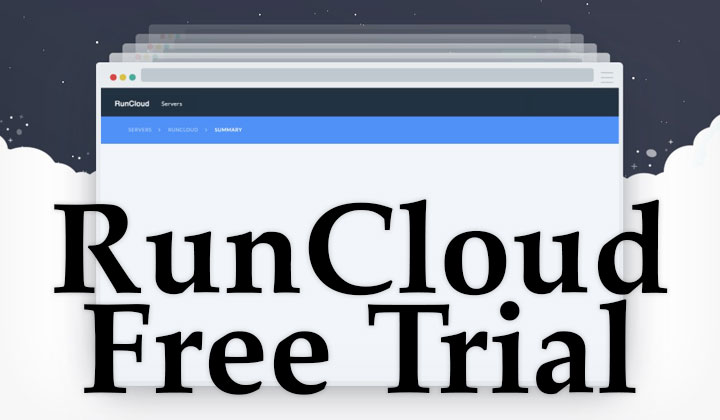 Good to Know:
There are no discounts or coupon codes with RunCloud (any such claims are likely false) — this is the best promotion available.
Once the review trial is over you will be charged a flat fee of $10 per month.
You may cancel the pro subscription at any time — and revert back to the free plan with a much more limited set of features at no cost.
This offer is available for new RunCloud.io registrations only.
Step-by-Step Instructions:
Step 1. Open this link before registration.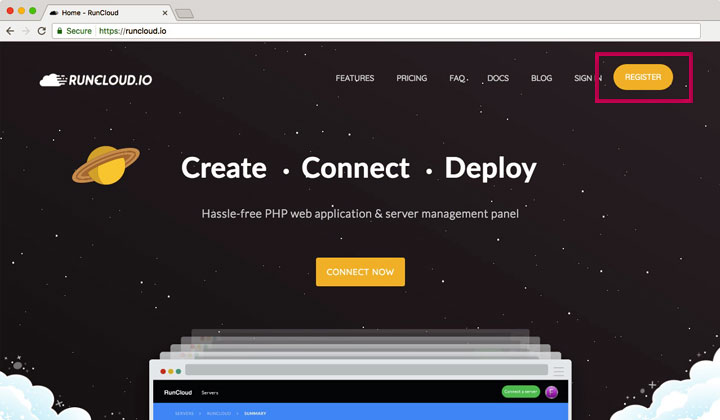 Step 2. It will take you the the front page of runcloud.io; where everything will look the same as before. However a Cookie has been placed in your browser.
Step 3. Continue with the registration steps as usual; you will need:
A valid email address
A name
Step 4. Verify your email address.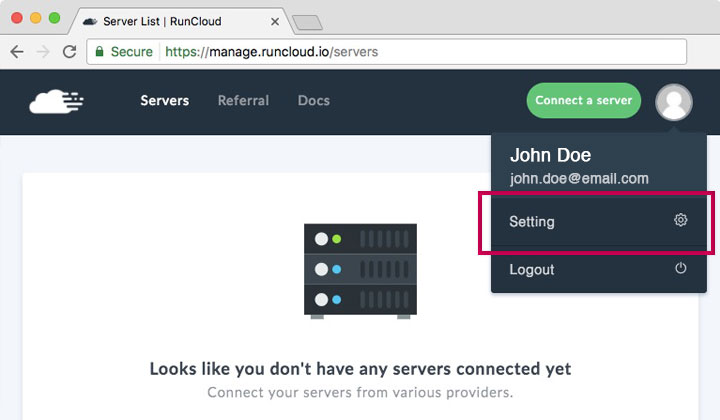 Step 5. Login to your account management and proceed to Settings.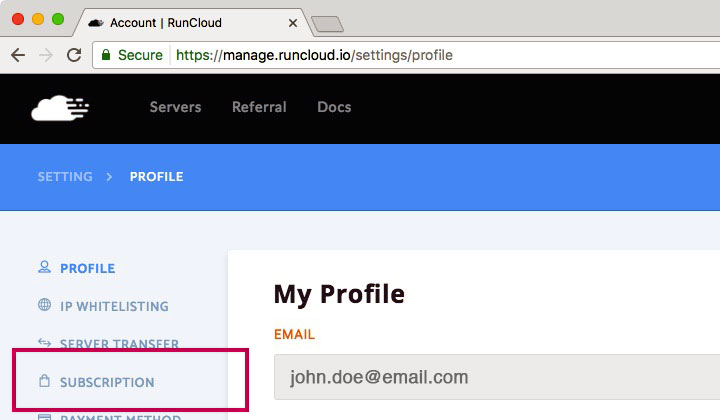 Step 6. Under settings; proceed to Subscription.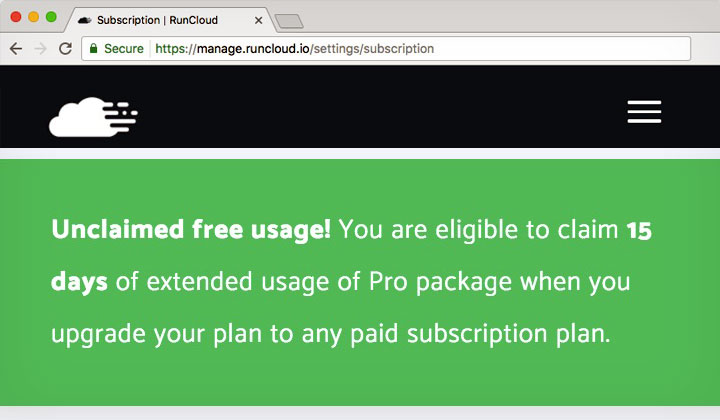 Step 7. If the trial activation was successful you will see this message in green:
Unclaimed free usage! You are eligible to claim 15 days of extended usage of Pro package when you upgrade your plan to any paid subscription plan.
This is a 15 day trial on top of the regular 5 days you get for new registrations.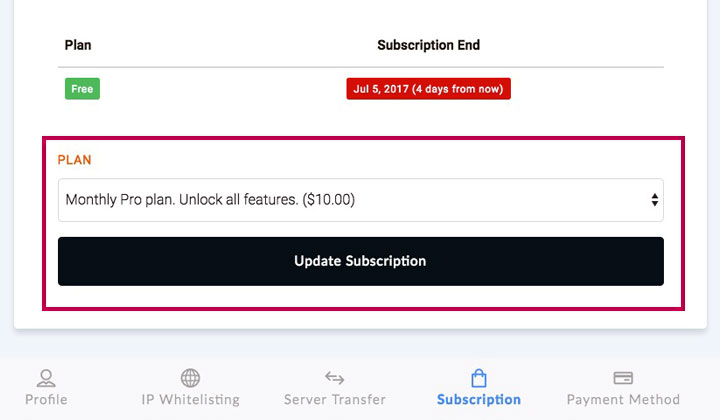 Step 8. Update your subscription to a Monthly Pro Plan to unlock all features.
Please Note:
You will need to add a credit card or PayPal account as a payment method to be able to update the subscription.
If you cannot see the "unclaimed free usage" text; you may try registration again and make sure that cookies are not cleared after clicking on the referral link.
Optionally you can contact me through my contact form with the email address you signed up with and the problem you are having.
For 5 day trials no payment method is needed!
Reasons to Pro Upgrade:
While the service is available for free there are some serious limitations far from the real potential of the SaaS server manager service. Here are main pro perks.
Free & easy TLS/SSL certificates with Let's Encrypt
Multiple users to manage the server
Resource usage statistics
Alert notifications
Server logs
Advanced firewall
..and more [find out more here]
---
That's it — the easiest way to review their services!
In case other RunCloud promos, discounts surface I will update this page with new information when necessary. Let me know what you think in the comments!