If you have browsed YouTube or had a life online, odds are you have heard of Grammarly. The famous "free online writing assistant".
If you run a blog or write text onto a website in the English language, you are one of their target users (just as anyone who writes anything, anywhere online).
But is Grammarly really worth it for bloggers?
Is it really free to use?
In this post I've laid down my experience on their award winning software.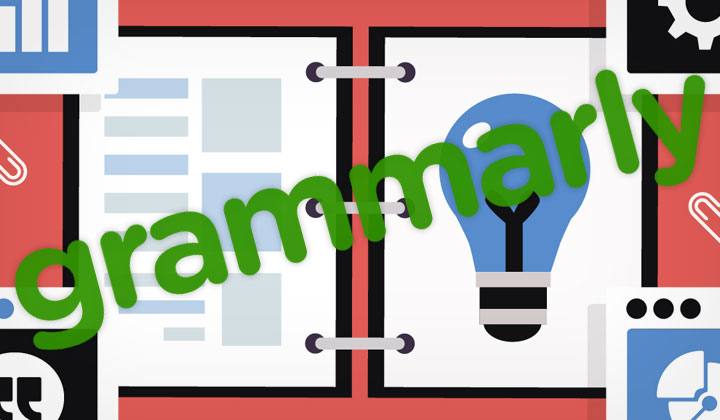 But is Grammarly really worth it for bloggers?
Even if English is not your first language, it might be that a premium subscription is not worth it. Especially if you have found your own writing style that works.
There is also the free version of the software, which is so basic in features that I cannot recommend it's use for anything other than an 'improved spellchecker'.
However, there are those who can also greatly benefit from Grammarly Premium. Especially if you're not confident in your command of the English language.
What it's good for is writing clear and concise text. So if you want to get your message across clearly, than that is something Grammarly is at it's best in.
Unfortunately being the most advanced grammar checker and writing assistant we currently have, it's also priced accordingly. And is also the most expensive such tool there is. So you really have to weigh in the benefits. For example, if your lead conversions potentially depends on Grammarly, there's not much to loose!
Is it really free to use?
Despite being advertised as a free writing assistant, they are far from free. It's called 'freemium' software, meaning there is both a paid premium version and a free one. Commonly software developers offer a limited trial period to try out fully featured software, however Grammarly's approach is to offer a lifetime free version.
This version however, is greatly limited in features with little value to bloggers.
So unfortunately, in my experience this doesn't give you any good idea about the functions and the potential of the software. On top of that, without a money-back guarantee you are left with the option of paying for a month to see if it works for you.
There is however, one alternative if you are already convinced that you most likely need it.
You can read the Grammarly Premium Free guide for valid steps on how to get up to 6 months of free usage on a yearly subscription. In this way, by lowering the price down significantly it's hopefully easier to at least consider a premium purchase.
This is a legitimate method and the offer is from Grammarly themselves.
Please note, that there are several 'free' claims and methods provided by third-party websites that are scam or trying to profit you through surveys or other means.
Are you a blogger or website owner considering Grammarly?
Questions, experiences welcome in the input box below!
And thank you for reading.