We are seeing a shift in SSL certification trends, and companies like SSLs & Comodo, struggle. Here's my review on the ups & downs of SSLs.com in 2023.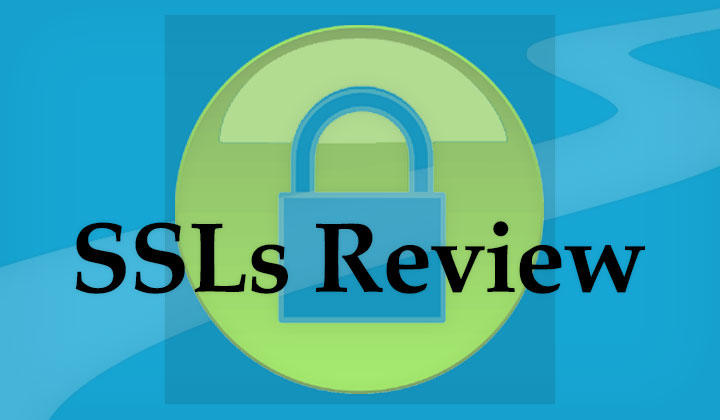 The SSLs service was first launched at CheapSSL.com in 2009. Now operating under a new brand name and web location at SSLs.com, they claim to have sold more than 100,000 Comodo SSL certificates to date and counting.
Owned by Namecheap, a popular domain registrar and web hosting company. They are a reseller for the full range of commercial Comodo SSL certificates.
Paid VS Free SSL Certificates
The current trend in website security is free SSL hosting — which is an easy, and completely automated way to host WordPress and other websites on HTTPS. Namely, thanks to Let's Encrypt, which started the free SSL movement in 2016.
SSLs represents only commercial SSL certification through Comodo, and the cheap options they offer bring little to no value, compared to the free certificates. Both use the same level of encryption, and are Domain Validated (DV) certificates.
Only so called, Extended Validation (EV) SSL certificates bring more value, at a much higher price-tag. And while there's talk on the "dangers" of domain validated SSL certificates, it's mostly just promotion on the benefits of EV SSL.
If you want to show a green navigation bar and lock, that displays your company name; EV certificates are the way to achieve this. It is of course, the best way to convince customers that they are on the right website and the hardest to hack.
For small business owners, to bloggers and ecommerce websites, free SSL is usually considered sufficiently secure and easier to set up.
It's also advised to enable two-step verification or other account security measures for your domain name registrar, since your domain is the means of validating most certificates. Including commercial Comodo SSL from SSLs and free ones.
SSLs Benefits
The website SSLs.com is branded as a cheap source of commercial Comodo SSL certificates. Namecheap, the parent company of SSLs which also offers the same service has slightly more expensive pricing (see below).
Compared to the pricing on the official comodo.com website for example, savings are significant. Especially if willing to commit to a 3 year SSL plan.
PositiveSSL DV certificate;
SSLs from $4.99/year
Namecheap from $8.95/year
PositiveSSL.com from $49.00/year
EV SSL Certificate;
SSLs from $58.99/year
Namecheap from  $58.99/year
Comodo.com from $199.50/year
And this is the end of the review.
What's your opinion on SSLs, or paid VS free SSL certificates?
Share your review, or questions in the field below.
Btw! Some of these reviews and other types of content could contain affiliate links where appropriate. This is a great opportunity to support this blog, voluntary and without extra cost. Huuge thanks for your visit and read. Sincerely, Tim.