This is a list of web hosting companies that are currently partnered with Symantec to support the free and seamlessly integrated "Encryption Everywhere" or "Symantec FreeSSL" certificates — bringing access to easy SSL/TSL encryption.
It's the most trusted way to HTTPS encrypt your website traffic for free.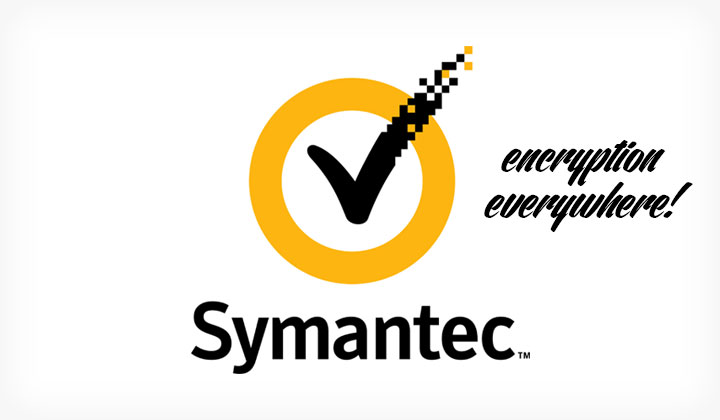 More partnerships to emerge in near future – check back for updates!
Legendary web-host and domain registrar is keeping up with the times — now including all 1&1 hosting plans with free Symantec SSL certification. Website encryption under two clicks through their control panel, easy digital verification.
Company: Chesterbrook, Pennsylvania (US) (Founded 1988)
Starting from: 0.99/month (or 7.99/month)
Starting specs: Unlimited websites, webspace & traffic
It's even possible to use their free certificates to secure websites that are not hosted on 1&1 – read about the 1&1 Symantec SSL/TLS certification.
The experienced Swiss web hosting provider wanted to take their part in creating a secure internet and now offers Symantec Secure Site Starter SSL to all Hostpoint customers – free of charge. Activation of Free SSL is simple on their modern platform.
Company: St. Gallen, Switzerland (Europe) (Founded 2001)
Starting from: 12.90CHF/month (Swiss Francs)
Starting specs: 50GB storage
High-end Symanted certificates are also available for purchase —  including "Secure Site EV" to give your website the green Norton Trust Seal.
The third hosting company to enter partnership with Symantec is Name.com — domain registrar and hosting company. With their focus on friendly support and balance on easy use/feature rich hosting, Encryption Everywhere's Free SSL is a good match in bringing no-brainer website security to their massive user base.
Company: Denver, Colorado (US) (Founded 2003)
Starting from: 4.99/month
Starting specs: 1 website, 10GB space & 100GB bandwidth.
We are offering a free SSL certificate for newly purchased hosting packages as part of the Encrypt Everywhere program through Symantec. Please bear in mind that the certificates may only be applied to our Web Hosting packages.
This will be automatically included into any newly purchased hosting packages. The prices will remain the same.
— Name.com Support (December, 2016)
Encryption Everywhere
It is obvious that Symantec has become synonymous with trust online. As it is one of the most well known and largest certification authorities in the world. Secure website certification has been a tedious, complicated and expensive task for far too long. As online threats increase along with demand in performance and search engine optimization, free and easy SSL is inevitable.
Symantec has been long planning for the right time to come out and has done so with style on it's 256-bit Free SSL HTTPS certs. Although they are still lagging behind the more "unconventional" Let's Encrypt movement, they are still in time to make it big with a different approach. They are teaming up with other online certificate providers and web hosting companies to create a match made in heaven.
As to how the 'Encryption Everywhere' movement will be received is largely dependent on new partnerships. We will continue to follow the progress and report updates on this page — last updated 2023.
Comments, suggestions, questions all welcome below!