This is my review of the "traffic in a minute" provider, TraffBoost. To save your time, here's a quick overview first & what alternatives I found to be better.
Results after testing TraffBoost.net in 2023 were;
100% of traffic did NOT engage with content
Generating points was unnecessarily hard work
Purchasing points was expensive compared to competition
Good amount of traffic, and 80% actually landed on my site
Traffic source was exposed — not safe
Modern, easy tool that fixes these problems is, HitLeap Traffic Exchange.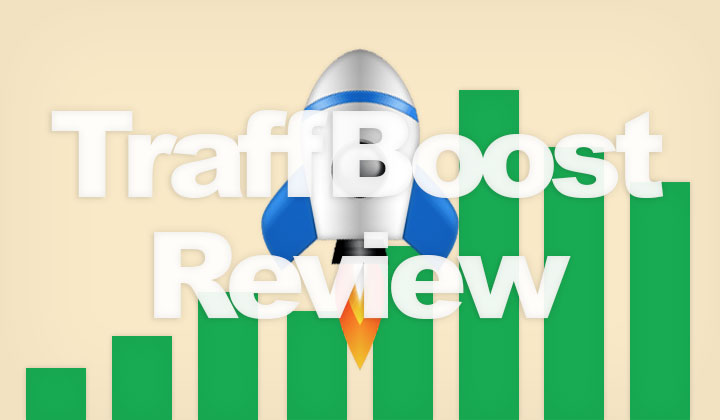 TraffBoost Review
I was surprised how popular TraffBoost is, it's a legit system if you are willing to pay up or use your time, it's possible to generate good chunks of traffic pretty fast.
But with much better alternatives, why should you? Let's have a look.
The point system;
TraffBoost is classic, click-through traffic exchange, where you collect or purchase points and set a bounty for clicks to your URLs, anything from 10-100 points.
Paying VIP customers are priorized and can get visitors with less points, usually 50/hit. Those willing to go through the tedious process of generating free points will need to set their bounty higher to gain traffic, closer to 100/hit.
Let's say you want 10,000 website visitors to your page, and pay 50 points for each click. That means you need to buy 500,000 points for $69.99.
With HitLeap –10,000 website visitors will cost you $7 if you choose to pay for it. And that's their starting price. Or get it for free, without any manual work.
Generating points;
The system uses an old-school, manual method for the exchange of traffic. And it's benefits are questionable, when it likely doesn't improve traffic quality.
You have to click through website URLs that open in a pop-up window, then wait for up to 20 seconds and complete a CAPTCHA to make sure that you're not a robot. This is done by matching a picture with the name of an object.
While this ensures that majority of visitors are human, it's very unlikely that anyone will engage with the content. I've tested this with an IRRESISTIBLE cute cat video, which none of the visitors bothered to even watch a few seconds from.
Going through massive chunks of non-interesting URLs is doing the opposite, people simply loose interest and want to click through as fast as they can. Likely doing something else while waiting for the time to pass.
I would Consider TraffBoost like paying for non-targeted ads, at a very high rate — either with your hard earned dollars or hard manual work. Click away!
Modern traffic exchange sites, like HitLeap are based on easier browser software that is completely hands free. Not wasting your, or anyones time.
Is TraffBoost legit;
To review the legitimacy of TraffBoost, I spent points to see what happens. But while it sort of works like it's suppose to, the system is pretty outdated.
And because it's so over simplistic, and hasn't been updated for years, there's very few options, and no way to set the amount or type of traffic either.
Basically it's non-user friendly, and expensive in my humble opinion.
One of the biggest problems I had with it, is that the referral URL is exposed. So that websites can clearly see that the traffic is coming from TraffBoost.net which is something better kept secret, this is why the safe level of TraffBoost is poor.
Also the system only supports URLs with HTTP procotol. No HTTPS.
TraffBoost Alternative
As mentioned, HitLeap Traffic Exchange is in my experience, the best alternative to solve all these issues. With so many great features to tweak your traffic.
No hard manual work, an automated system of good value. Even on the free version, you can generate significant amounts of traffic, without wasting your time.
And good system is not enough, HitLeap has a massive user base which is absolutely essential, and the hardest level for traffic exchange sites to achieve. There's really no limit to how much traffic can be generated, all from unique IP addresses. From chosen country locations or around the world.
Not only is the referral URL never exposed, but also you can cloak the traffic to look like it's coming from any website you choose. Such as Google, Twitter, Facebook, etc.
Just check them out — enough said.
Any questions about TraffBoost.net..?
Or something about traffic generation or exchange in general?
Comments below, please!
For your information, some of these posts and reviews at times contain affiliate links or other referral links. They are means to support the work put behind the blog without costing readers any extra. Thank you for your important support!
Best regards, Tim.