This is a nifty, little guide for "improvising" Tripadvisor reviews, in a way that is not only perfectly safe, but could also be reasoned as ethical.
Update 2018 — I now recommend getting in touch with Julia on Fiverr for reviews and tips for your TripAdvisor business success.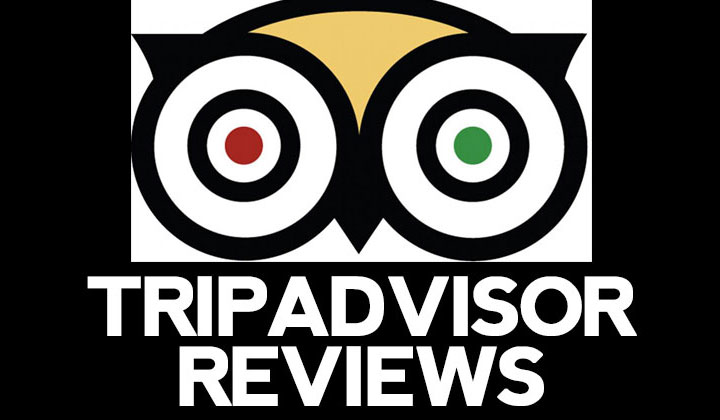 Disclaimer: This post is for educational purposes only and none of this should ever be replicated in real life; the author has never done anything like this either.
The Tripadvisor Equation
Tripadvisor is a huge company, listed in the stock exchange with a revenue of nearly billion dollars. Obviously they have a huge grip over the "travel review" business, and the success of many hotels, attractions, restaurants, etc.
And, thanks to keyword-rich links that are embedded in their widgets and placed on websites all over the web. They are ranking rather well on Google, even at times higher than the businesses themselves.
But besides millions of sites giving them backlinks, these businesses are conveniently pushing traffic to their site. Which helps customers to change their mind and make purchase decisions. Based on completely subjective reviews that can be made by your neighbour Totoro.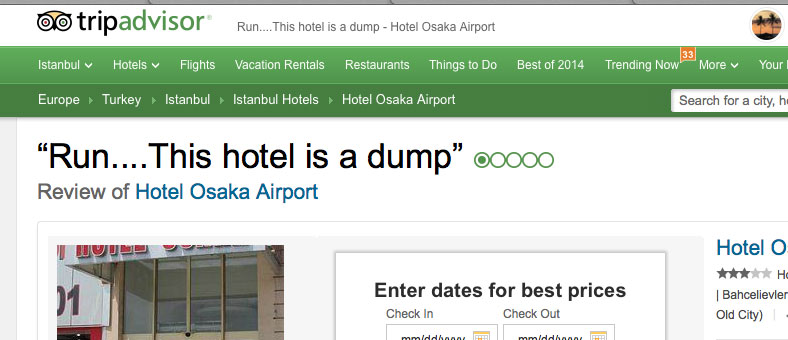 It's a crazy equation if you think about it. And it's understandable that some are not happy. Blatant abuse is plenty, and equally understandable because of the nature of reviews and their system, which feeds on them. So either it works for you, doesn't or you make it work for you.
Either way, you are playing their game.
Fake it Until you Make it
Giving your ratings, and rankings a good startup position or boost, is perfectly safe if you do it properly. And despite what Tripadvisor tells you, there will be no way for them to catch you. Below are my three basic guidelines:
1. Real reviews
Of course a good way, but not necessary is to have authentic reviews between the fake ones. But also it's better to make your own reviews with a similar mindset. So that users can benefit from them, instead of just rambling how great everything is. It's a good way to make them look natural, and bring even better value than the real reviews themselves.
2. Different IPs, domains & user agents
For each user registration and review, you should use a different IP/second-level domain, as well as a user agent which identifies the browser and operating system you are using. Latter, easy to fake with browser add-ons.
Please note, that many VPN services that provide the use of IPs from servers around the world, are using domain names that can be traced back to the same origin. So better to stay away, or consult them about it before hand.
This is the only tricky part and unfortunately my methods cannot be easily replicated. But basically the idea is to use ordinary IPs from ISPs in different countries. Not VPN. To do this, you could use anything from internet cafes, to your neighbours PC, ask your friend to install a private proxy or rent cheap proxies from different places.
Also it's a good idea to randomly click on the "Was this review helpful?" button of previously submitted reviews, from different IP addresses.
3. Aged accounts
A few reviews can be made immediately, as it is natural for someone to register for making just one or few reviews. But mostly it's better to do other reviews before, and wait for the account to age. By making random reviews, you could make accounts with different badges like: "Reviewer, Senior Reviewer & Contributor". Just make it look as random and natural as possible. User picture is also advisable.
Buying TripAdvisor Reviews
Understanding all this, it's good to be careful with Tripadvisor review jobs or services. Not everyone will be taking the necessary precautions. While a few unaccepted reviews won't lead to the termination of your account, it's a problem better avoided.
For best results, it's better to write your own review even if you would buy the review. Fiverr does not accept review gigs that violate the terms and conditions of TripAdvisor. But there are other smaller sites, where you will find them.
I hope that helped, and I would love to hear about your experience!